But after reading Frederic Martel's book "Sodoma" in which the gay author shares the results of his investigation on homosexuality at the Vatican, I now have a better understanding of what is happening. I will quickly summarize things but I advise you to read the book.
At first, the pope, before being appointed as pope, is not necessarily opposed to LGBT rights, but he will harden his position after failing to become pope for the first time. He understands that to be appointed to the highest position he covets, he must become a fervent anti-LGBTQ advocate. And it worked because he was able to become Pope during his second candidacy.
Then, sometimes, the comments he may have are a direct response to what is happening at the Vatican, to the behavior of his colleagues, and the 50 nuances of gay nights. :)
Here's a book excerpt I can't help but share with you:
"[Talking about gay people in the Vatican] It is not a small minority; it is a large majority.
At this stage of the conversation, I [author Frederic Martel] ask Francesco Lepore [former openly gay priest and translator of Benedict XVI] what is the importance of this community, all tendencies combined, in the Vatican?
- I think the percentage is very high. I would say around 80%, he assures me."
This book is fun to read. If you're interested, it's available in English, French and Italian.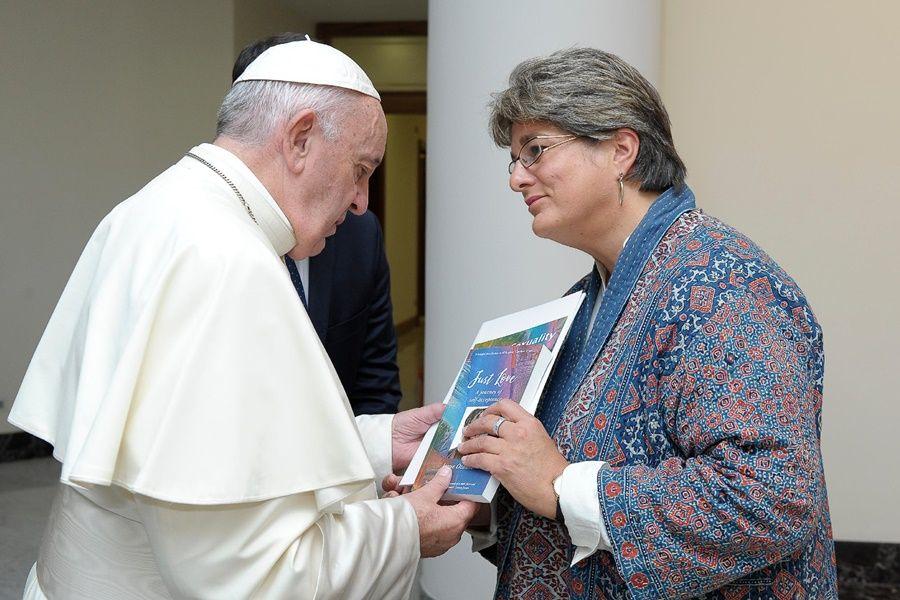 But back to the news of the day, which is not without importance since Jayne Ozanne, a lesbian activist against "conversion therapies" met with Pope Francis to share her concerns, having herself followed these "cures".
Jayne Ozanne is an exceptional activist. I have a lot of admiration for what she's trying to do. She created the Ozanne Foundation, which works with "religious organizations around the world to eliminate discrimination based on sexuality or gender to celebrate the equality and diversity of all."
This lesbian woman is determined to advance her cause and it works! She recently obtained from the Church of England to support a ban on the use of "conversion therapy".
The meeting with Pope Francis respectfully took place. Ozanne told the Thomas Reuters Foundation that the Pope "seemed to understand what conversion therapy was."
Ozanne gave Pope Francis a copy of her autobiography "Just Love: A Journey of Self-Acceptance" and information about her LGBT foundation.
She also gave him a copy of the "Survey into Faith and Sexuality" report compiled from her Foundation's 2018 National. According to this report, one-tenth of the respondents tried to "change" their sexual orientation. Half of them reported having mental health issues by now.
What will come out of this meeting? It's hard to say. Unfortunately, within the church, there are two opposing groups: those in favor of Pope Francis and those against. This conflict doesn't help the church to be open.
I remain convinced that nothing will change regarding the "conversion therapies" practiced by the church and it makes me sad to know that. If this were to change one day, I doubt it would happen tomorrow.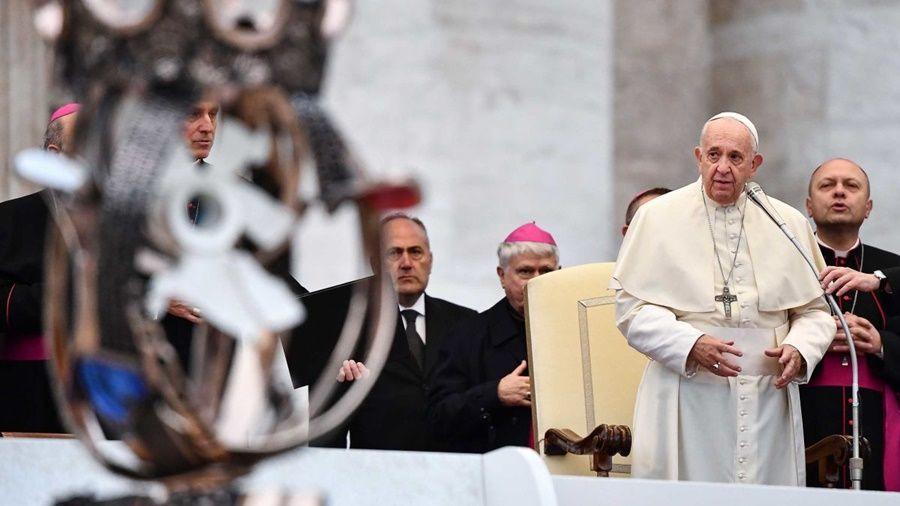 A few days after this meeting, the Pope gave an anti-LGBT hate speech that I liked. He compared the current persecutions against LGBT people and the Nazi persecution and torture suffered by thousands of LGBTQ men and women during World War II.
According to Reuters, he said: "It is not coincidental that at times there is a resurgence of symbols typical of Nazism. And I must confess to you that when I hear a speech [by] someone responsible for order or a government, I think of speeches by Hitler in 1934, 1936.
"With the persecution of Jews, gypsies, and people with homosexual tendencies, today these actions are typical [and] represent 'par excellence' culture of waste and hate. That is what was done in those days and today it is happening again."
Photos from jaynneozanne.com