Hong Kong Judges Reject Same-Sex Marriage And Civil Unions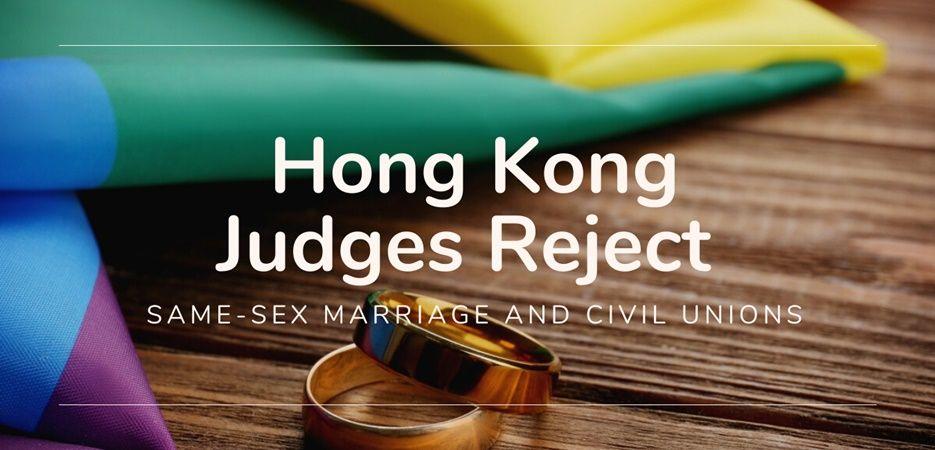 Homosexuality was decriminalized in 1991 in Hong Kong, an independent territory in southeast China. In June 2018, a new victory took place for our community as the Hong Kong High Court ruled in favor of a gay couple fighting for equal benefits. In July, the court ruled that foreign LGBTQ couples living in Hong Kong city who had legally married elsewhere were entitled to a spouse visa.
So we believed that victory was possible when MK, a lesbian woman, launched a challenge to get marriage equality.
MK thought that she and her partner's impossibility of marrying was a breach of their constitutional rights.
But Hong Kong court said no to marriage and civil unions for same-sex couples. The judges stated that Hong Kong society had not expressed an opinion in favor of opening marriage to LGBTQ couples.
The defeat was a major blow, especially since Taiwan, which is not so far from Hong Kong, legalized same-sex marriage a few months ago.
A 2017 survey conducted by Hong Kong University found that half of the residents favored equal marriage. And people have been marching in the streets for months, initially to oppose a bill, but now they are demanding equality.
The judges have missed a great opportunity to make history and shape a fairer and more equal society.
Nevertheless, we can take solace in having witnessed two great victories last year as I mentioned and I would also like to salute MK, the lesbian who launched this challenge. There wasn't such a legal battle before in Asia, I think the whole LGBTQ community in Hong Kong is grateful to her for trying. I am confident that there will be further attempts in the near future.
Stay Informed
When you subscribe to the blog, we will send you an e-mail when there are new updates on the site so you wouldn't miss them.
Comments
No comments made yet. Be the first to submit a comment