Watch And Enjoy A New Sapphic Romance In "Show Me Love," The Series

The much-awaited first episodes of the sapphic drama series "Show Me Love" have finally arrived. Don't wait any longer! Fall in love with the sapphic love between Meena and Cherlyn, and feel your heart racing as you follow this captivating story.
Introducing "Show Me Love," The Series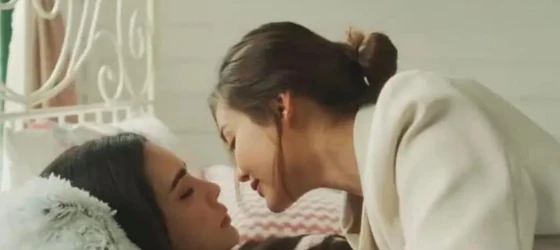 "Show Me Love" is a groundbreaking sapphic romantic miniseries from Thailand starring two sapphic lead actresses, Engfa Waraha and Charlotte Austin.
With impressive directing by Cheewin Thanamin Wongskulphat and Tee Bundit Sintanaparadee and writing by Jungjing Wanna Kortunyavat and May Thidaphon Phrueksamaswong, the show has plenty of dramatic advancements and exciting scenes.
About The Story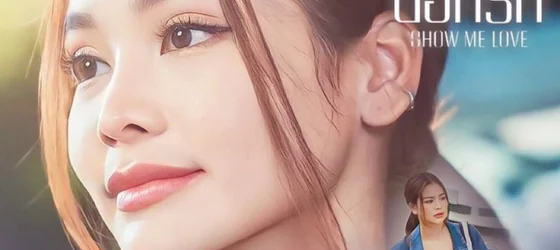 "Show Me Love" follows Meena, a small-town girl who moves to Bangkok to achieve her dreams. She chances across Cherlyn, who asks her to join an agency to compete in the Miss Grand beauty pageant. Meena initially turns it down because she's not interested. However, she agrees after receiving an offer of a large monthly sum throughout the competition. Meena's journey for the crown begins, and an unexpected romance with Cherlyn sparks.
The tone of this story is full of hope and romance all the way through, promising a happy ending for our heroine.
And, also know that 80% of the show is based on a true story, which happened last year in parallel to the Miss Grand Thailand 2022 beauty contest.
Check Out The Trailer!
Check out the trailer below to dive into the rich and colorful world of "Show Me Love"!
Meet The Cast Filled With Diversity And Beauty Queens!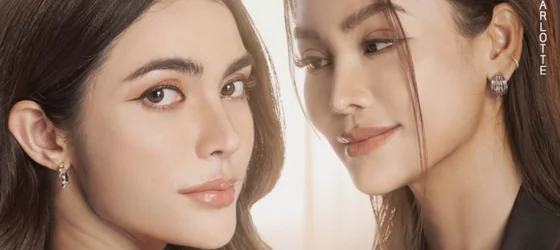 Engfa Waraha and Charlotte Austin play the lead characters, Meena and Cherlyn, respectively.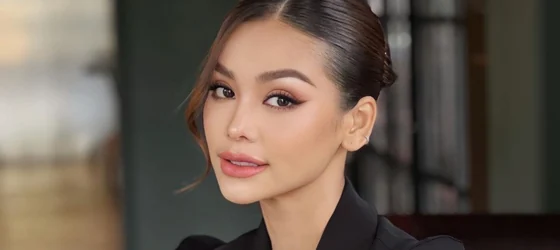 Engfa Waraha is a 28-year-old bisexual singer, model, and beauty queen. She is a shining example of inclusivity. She won the prestigious beauty contest Miss Grand Bangkok 2022; before taking part in Miss Grand Thailand 2022 and ultimately claiming the title. Most recently, she represented her country at the Miss Grand International 2022 pageant in Indonesia.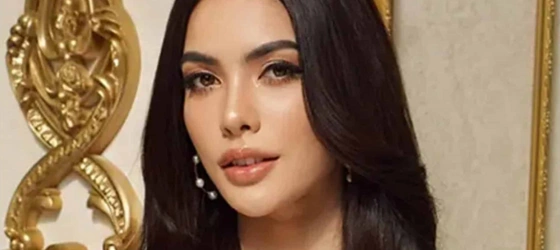 Charlotte Austin, on the other hand, is a 24-year-old sapphic Thai-British beauty queen who also competed in the Miss Grand Thailand 2022 beauty contest.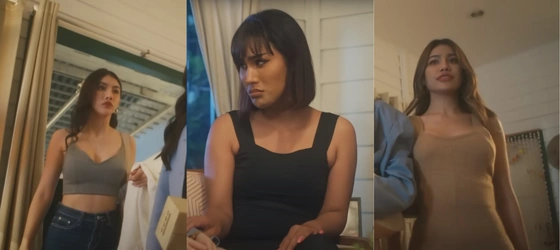 The cast also includes:
"Tum" Rossarin Jantra as Meena's aunt Chat
Thai-Iranian beauty queen "Nudee" Ornpreeya Nesa Mahmoodi as Lalin
Beauty queen "Chompu" Athita Payak as Diana
Thai-American beauty queen "Marima" Suphatra Kliangprom as Namtan
Transgender beauty queen, TV presenter, and activist "Anna" Warinthorn Watrsang as Kiki
"Pom" Pritsadee Chantasaro as Keen, Cherlyn's ex-boyfriend
You will also see:
"Madam Pam" Winlaphat Srisakulmekhi as Queenie
Thai-Danish beauty queen, actor, and Miss Grand Phuket 2022 "Heidi" Amanda Jensen (Gap, The Series) as Heidi
Miss Grand Cambodia 2022 "Pich" Votey Saravody as Faye
"Gun" Kanatbodinth Sirivorapitak as Tul
"White" Suti Ruangvittayachote as Ken, Lalin's boyfriend
And "Tonaoy" Pintira Singhaseem
Finally, beauty queen, actress, and model "Meena" Rina Chatamonchai; actress and model Tia Taveepanichpan; actress and DJ "Earn" Pattaravadee Boonmeesup; and actress and Miss Grand Bangkok 2023 "Pim" Pimjira Jaroenlak appear in guest roles.
Watch "Show Me Love The Series"!
The first episode of "Show Me Love" dropped on February 28th, 2023, on GrantTV's YouTube channel. You can watch it for free here: youtube.com/@GrandTVCH.
To watch the rest of the season, you will need to subscribe to Grand TV's membership. To do so,
Go on GrantTV's YouTube channel at youtube.com/@GrandTVCH
Click on Join
And become a Grand Member for $8.99/month
Can't afford it? You can always wait for the full release of the nine episodes before subscribing. Episode 9 is expected to be released on April 28th, 2023. Or, as the directors of the show have given green light for people to react to the episodes, you can watch people's reactions to episodes. If you're looking for an excellent one, search for 'Vicky Reacts' on YouTube. She's the right fit. Not only does she know the actresses, the beauty queens, and all the 2022 events that inspired the show, but she's lesbian and understands the show as we do.
Comments
No comments made yet. Be the first to submit a comment