The Final Season Of "RED" Web Series Is Available On VOD!

The magnificent sapphic web series "RED" is coming to an end with this sixth season: an amazing journey that has touched and enchanted us since 2014!
It has been an absolute pleasure to watch the story of "RED" unfold over the past six seasons, ever since it was first released.
I remember being impressed by its distinct creative style and quality production values, something that sets it apart from other web series. I quickly came to love the artful direction, witty dialogue, stellar performances of both actresses, and beautiful music that added a special touch to every episode throughout its six-season run.
Now it is time for us to tearfully bid farewell to this wonderful sapphic show that is beloved by many viewers around the world. Though we may be feeling a bit sad and nostalgic at this bittersweet moment, let's take some time to celebrate all that this remarkable sapphic series has achieved over the years and how much it has touched our lives and hearts with its magic storytelling. Despite its end, it will always remain one of our all-time favorite sapphic web series for eternity.
The Sweet Romance Of "RED"
"RED" is an engaging romantic lesbian web series that follows two actresses, Mel Béart (Luciana Bollina) and Liz Malmo (Ana Paula Lima), as their fictional relationship develops into a real romance. Written by Germana Belo and Viv Schiller, the story follows the couple's journey as they move from acting together on-screen to falling in love with each other off-screen. With witty dialogue and tender moments, "RED" captures the sweetness of young love as well as its vulnerabilities.
How Things End For Meliz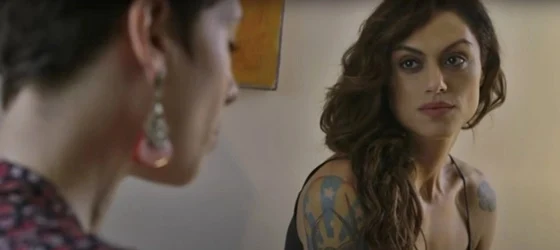 I'm still in awe of the incredible journey Meliz and their couple has been on for six seasons. And from the highs to the lows, season 6 is a finale to remember. As always, Luciana Bollina and Ana Paula Lima brought their characters to life flawlessly, making it easy to feel every emotion they experienced. The finale of "RED" was truly a happy ending for everyone involved, ending the show on a high note and bringing us joy. The show expertly wrapped up all the storylines and left audiences with plenty of smiles and happy tears. I'm going to miss watching new episodes. Thank you for giving us such an amazing show!
Watch The Trailer For Season 6
"RED," the beloved lesbian web series that has taken the world by storm, is back with a brand new season. Get a sneak peek of what's in store by checking out the trailer below. Trust me, you won't be disappointed!
Watch "RED" Web Series On VOD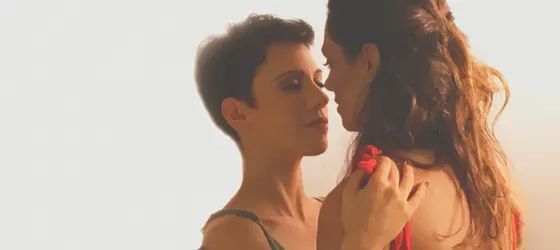 Looking for a captivating lesbian web series to watch online? Look no further than all six seasons of the RED web series on Vimeo starting from just $4 (3 euros) up to $10 (8 euros) per season. Plus, each episode comes with English and Spanish subtitles for your convenience.
Here's the full rundown of every season of the "RED" web series and where you can easily stream them:
RED web series season 3: Available on Vimeo
RED web series season 4: Available on Vimeo
RED web series season 6: Available on Vimeo
Comments
No comments made yet. Be the first to submit a comment