The English Version Of "Anne+" Season 2 Is Now Available On Channel 4

We are thrilled to announce that the highly-anticipated second season of the lesbian web series "Anne+" is now available in the UK!
After the success of its debut last year, fans have been eagerly awaiting the English release and it's finally here – so don't miss out on all the excitement. Check out season 2 of "Anne+" today and join millions of other viewers as they follow a young lesbian navigating her way through life in Amsterdam!
"Anne+" is one of the best lesbian web series of the moment, but as this series is a Dutch series, it is not available in English at first.
Season 1 was released in two parts: first in the original language and then with English subtitles.
But since then the series has been a hit, its success has changed its accessibility.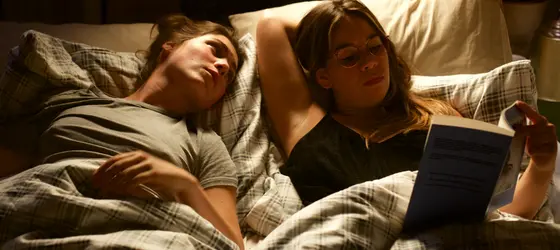 The episodes of season 2 were broadcast on Dutch TV in the original version, and we were all waiting to watch them with subtitles.
Only the British channel Channel 4 acquired the distribution rights of the English version from the production company Millstreet Films, depriving us all of an international release since Channel 4's streaming platform All 4 is only accessible if you live in the UK or Ireland.
So if you're lucky enough to be able to watch the episodes of "Anne+" season 2, here's the link: Anne+ on All 4. Note that on All 4 season 1 stops at episode 8 and so season 2 starts at episode 9. Enjoy watching and here is the trailer with subtitles:
As for the rest of you who are frustrated like me, well we just have to wait and see what happens. In the meantime, feel free to check out the other lesbian and queer web series available online.
Update on July 4, 2021: The wait is over! Anne+ has released their newest season in English and stated to talked about Anne+ feature film. Learn more at: Stream Anne+ Season 2 Now! (This Is What You've Been Waiting For)
Photos credit: Millstreet Films
Comments
No comments made yet. Be the first to submit a comment