What To Expect From "Flunk" Season 4: Release Date, Plot, And More
Exciting news for fans of the LGBTQ+ teen series "Flunk": season 4 has arrived!
Get ready for an exciting dose of raw emotions and heart-wrenching moments, as this new season promises to be even more interesting than the previous one. Let's discover what season 4 of "Flunk" has in store.
"Flunk": A Sensitive And Nuanced Approach To LGBTQ+ Teen Issues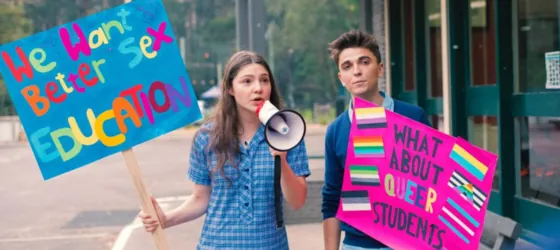 Set in Melbourne, Australia, the LGBTQ+ teen drama series "Flunk" has won the hearts of many viewers worldwide since its first episode was released in 2018. Praised by critics for its sensitive and nuanced approach to LGBTQ+ issues, "Flunk" follows the life of sixteen-year-old Ingrid from a conservative Chinese-Australian family and her friends as they explore their identity and sexuality. With captivating plots and deeply lovable characters, "Flunk" has quickly become an essential web series.
Season 3 Recap: A Complex And Dramatic Storyline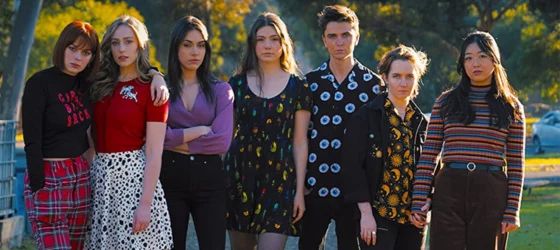 In season 3, Saffron (Holly Monks) tries to recover from her break-up with Heidi (Madelyn Sheahan) by hosting a party to take her mind off things. Unfortunately, her encounter with Ruby (Olivia Wright) takes an unexpected turn, and the two women end up sharing a passionate night. However, Ruby quickly becomes obsessed with Saffron, and her behavior turns into harassment, leading to dramatic consequences. Despite their many misunderstandings, Heidi and Saffron will eventually get back together.
Meanwhile, Ingrid (Jessica Li) returns after going through a mental health crisis. She befriends a new student, Celeste (Madison Dell' Aquila), who challenges the school's social norms and advocates for the place of young LGBTQ+ individuals within the institution. At the end of the season, their friendship turns into a secret love affair, despite Celeste still being in a relationship with Brayden (Caylen Forbes).
On her part, Dani (Kallan Adelaine) juggles between two girls at the same time. While she continues her relationship with Lydia (Inez Wertheim), Dani gets closer to Jaz (Liv Rian).
What's Next In Season 4?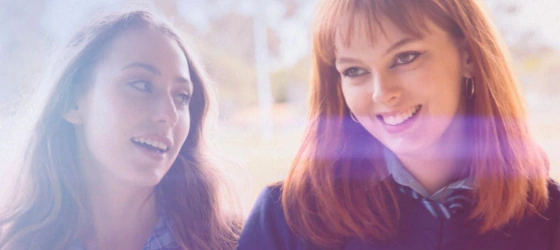 The fourth season of "Flunk," which consists of six episodes, brings new challenges for the characters.
Heidi And Saffron's Intense Relationship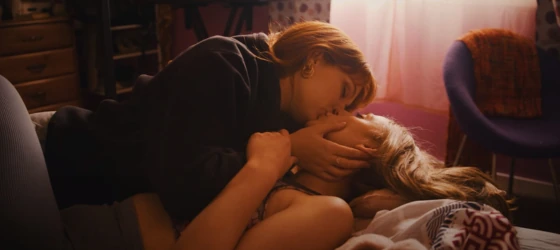 Beginning with Heidi and Saffron, who, after overcoming many trials in the previous season, will see their romantic relationship intensify. Despite their living situation, they will confront and overcome their insecurities, particularly since Saffron's mother disapproves of her daughter's personality and sexuality, causing additional stress on their relationship.
The other characters in the series are not left behind and face their challenges.
Ingrid's Complicated Love Life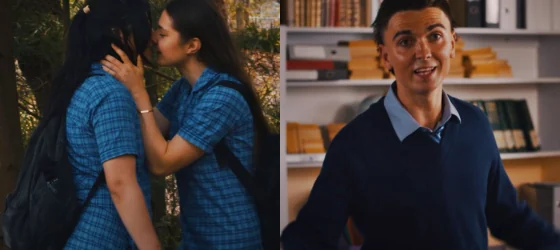 Ingrid's love life becomes complicated as hinted at the end of season 3. She struggles with her complicated feelings for Celeste while wondering what to do with her best friend Brayden, who isn't very likable in this new season.
Dani's Turning Point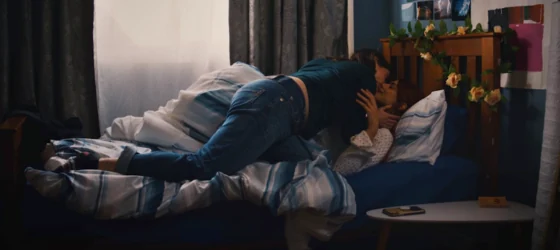 Dani, on the other hand, is at a turning point in her life, facing a crucial decision. She and Jaz decide to move in together, and they are just cute.
Ruby's Unchangeable Behavior
Ruby is still as detestable in the new season. She still doesn't understand that what she did to Saffron was wrong.
"Flunk" Season 4 Surpasses Expectations!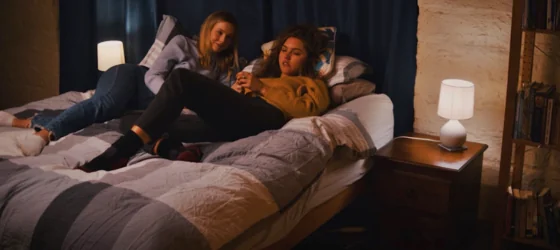 The writers have created a solid and thrilling storyline that surpasses the previous season. The series' continuing episodes are full of excitement, with the guest appearance of Sabina from the spin-off movie "Flunk: The Exchange" and Tabby's long-awaited return. The chemistry between Sabina (Lucy Wyma) and Tabby (Georgia Crisfield Smith) exceeds expectations, making them a cute couple on screen. And it was enjoyable to see the dynamic between Tabby and Saffron again.
However, what truly sets this season apart are the unexpected plot twists. Each twist takes the show to a whole new level of intrigue and captivation, keeping viewers hooked until the final cliffhanger. With such a thrilling conclusion, it's impossible not to feel eager to discover how everything will be resolved in the upcoming season.
Watch The Trailer For "Flunk" Season 4
Check out the trailer for "Flunk" season 4:
Release Date & Where To Watch "Flunk" Season 4
A New Episode Every Saturday
The new episodes of "Flunk" started being released on YouTube on April 29, 2023! There is a new 5-minute episode released every Saturday. Here's the link to the YouTube channel: youtube.com/c/FlunkSeries.
Watch The Full Season 4 Today
If you can't wait to find out what happens next, rent or buy "Flunk" season 4 now on Vimeo. You'll support the web series and have access to exclusive behind-the-scenes videos.
Catch Up On Previous Seasons
If you're a newbie to "Flunk," or need a refresher, don't worry! All previous seasons and spin-off movies are available on YouTube. Here's the link to Flunk's channel: youtube.com/c/FlunkSeries.
Will There Be A Season 5?
We are thrilled to announce that a fifth season is officially in the works! That's right, your favorite characters will be back for more drama, twists, and turns. Get ready to dive into their complex lives as they navigate the ups and downs of relationships, school, and personal growth. With each season getting better than the last, we can't wait for you to see what's in store for season 5. Stay tuned for more updates on the release date and plot, and get ready to binge-watch another fantastic season of "Flunk"!
Comments
No comments made yet. Be the first to submit a comment