Lesbian Web Series "Flunk" Is Back Online For Season 3!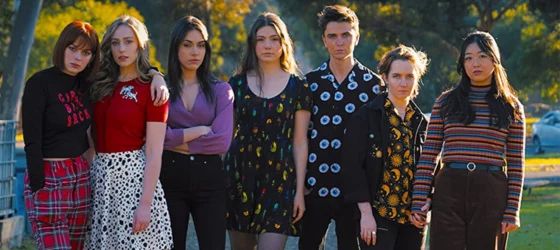 Enthusiasts of the popular series Flunk, rejoice! The highly anticipated season 3 has arrived, continuing from where the second spin-off film concluded. Along with the beloved cast, this season welcomes a fresh character into the mix. Don't delay – start streaming now!
Flunk is an Australian coming-of-age web series that has taken the internet by storm. The first two seasons of the show have been viewed over 20 million times, and it has received critical acclaim for its fresh and innovative approach to storytelling.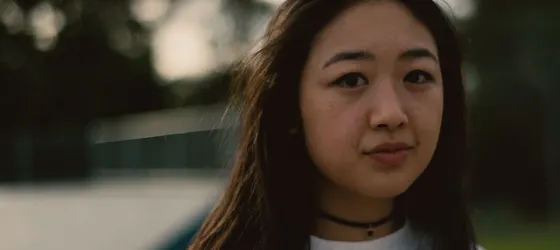 The story follows Ingrid, a 16-year-old girl exploring her sexuality while also struggling to fit in at her country high school and meet the expectations of her conservative Chinese-Australian family.
Although the first few episodes of season 1 focus mainly on the character of Ingrid (Jessica Li) and her toxic relationship with her best friend, Stella (Akasha Collins), the series takes off as it goes on with the addition of several characters such as Brayden (Caylen Forbes) and his sister, Dani (Kelsie Adelaide), Tabby (Georgia Crisfield Smith), Heidi (Madelyn Sheahan), and Ruby (Olivia Wright). These new characters help to flesh out the world of the show and provide a much-needed contrast to Ingrid's story.
With each new episode, the show becomes more and more addictive as the well-developed characters draw you into their lives and their stories.
Flunk Season 3: A New Beginning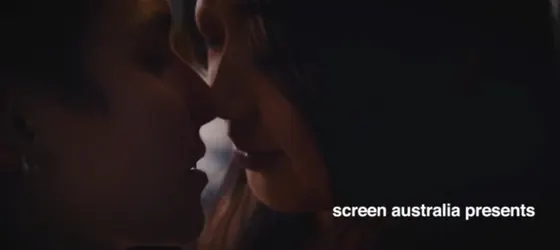 Season 3 of our favorite show is here, and I can't wait to see what happens next! The last spin-off film, After School, ended with a more than obvious attraction between Saffron (Holly Monks) and Heidi without them taking the step and starting a relationship. I know that the writers have some big surprises in store for us. And based on the trailer, it looks like there will be plenty of twists and turns to keep us guessing.
"We've spent the last couple of years writing, shooting, and editing Season 3 and believe these are our best episodes yet—full of romance, comedy, and heartbreak," the team behind Flunk says about the new season.
It's been a few weeks since Ingrid's suicide attempt, and she's finally back at school. She knows people are looking at her, whispering behind her back. It's hard to face them, but she has to act like everything is normal. She can't let them see how much they hurt her.
Slowly but surely, Ingrid stands up for herself. She makes new friends and stops taking crap from anyone. And she feels better about herself, bit by bit.
And according to the trailer, Dani and Ingrid will restart their relationship. The trailer begins with the two lying in bed together, looking happy.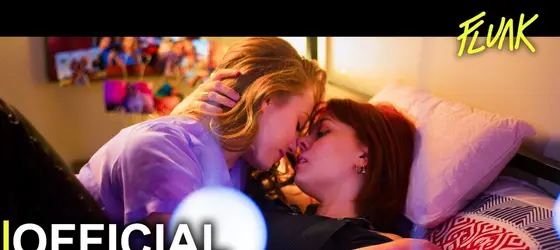 On her side, while it is clear that Heidi has feelings for Saffron (Holly Monks), she starts a relationship with Astrid after this one broke up with Jaz (Liv Rian) in the second spin-off movie "After School."
So will Heidi rekindle things with Saffron... or Tabby? And how will Ingrid cope with returning to school and with her relationship with Dani? Will Brayden get a girlfriend? Get ready because anything can happen in the new season of Flunk!
Watch The Trailer For Flunk Season 3
From the looks of the trailer, season 3 is shaping up to be the most exciting yet.
Watch Flunk Season 3 Online!
Season 3 is now available in full on Vimeo. That's right, you can watch all the new episodes without having to pre-order your access. And as a bonus, you'll also get exclusive behind-the-scenes access to the actors. So what are you waiting for? Go check it out today on Vimeo: vimeo.com/ondemand/flunkseason3
And the first episodes of season 3 are available to watch for free on YouTube. New episodes are uploaded weekly, with a new episode every Tuesday and Saturday. Here's the link to episodes 1 and 2: youtube.com/watch?v=rNw2Wi1mhiw&list=PLGrorwvRrIpkHrb-m1ASoo7KFcN2t7J72&index=90.
Get Hooked On This Lesbian Series Today!
If you've been living under a rock and have no idea what Flunk is, then here's the complete Flunk playlist that includes all 30 episodes of season 1, the 24 episodes of season 2, the two spin-off movies (Flunk: The Sleepover and After School) that are following season 2, and the first few episodes of season 3.
If you're looking for a new show to binge-watch, look no further than Flunk. It will keep you entertained for hours on end!
Link to the playlist: youtube.com/watch?v=85CSSLRhjBA&list=PLGrorwvRrIpkHrb-m1ASoo7KFcN2t7J72&index=2
It's been a long wait, but Flunk season 3 is finally here, and this season is shaping up to be the best one yet, with nearly 4 hours of new episodes to enjoy.
Comments
No comments made yet. Be the first to submit a comment