Hilarious Lesbian Web Series #Luimelia Is Back For Season 3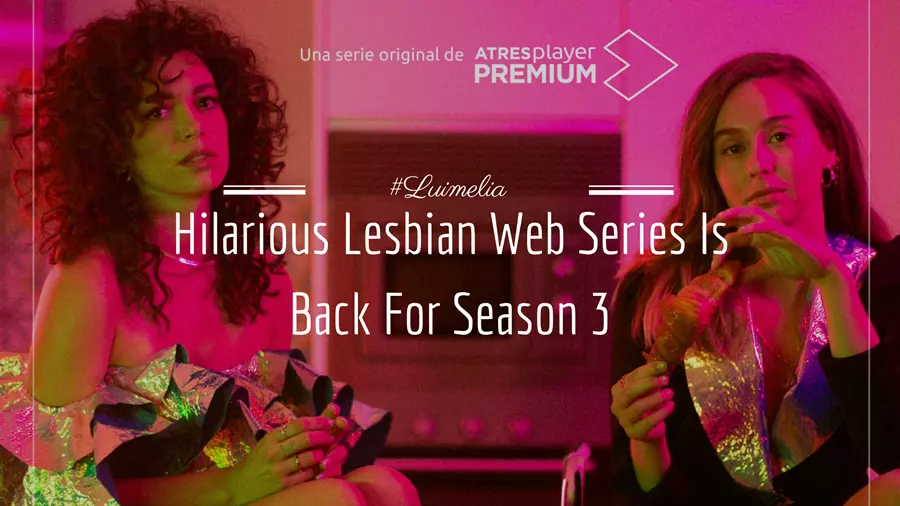 When the creators of "Amar Es Para Siempre" first decided to include a lesbian couple in their Spanish daily TV series, they could never have foreseen the tremendous success that this storyline would eventually achieve. Over the course of the past three years, the story of this passionate and unconventional couple has captivated audiences around the country, and it was clear that they deserved their own web spin-off series.
The new series is called "#Luimelia" and it tells the ongoing story of these two remarkable women as they navigate life, love, and everything in between. Whether they're facing family drama, workplace challenges, or just finding their way in a fast-changing world, this dynamic duo always manages to overcome adversity with strength and resilience. And through it all, we can see just how truly powerful love is. So if you're looking for an inspiring story about overcoming obstacles and following your heart no matter what life throws at you, then "#Luimelia" is definitely worth checking out. You won't regret it!
This may seem a bit strange at first for those who follow the original TV series, since the story of Amar Es Para Siempre takes place in 1977, while the web series entitled #Luimelia takes place in 2020.
But this timeline change has helped the story to gain popularity, especially on social networks. That's why the web series was recently awarded a GLAAD award.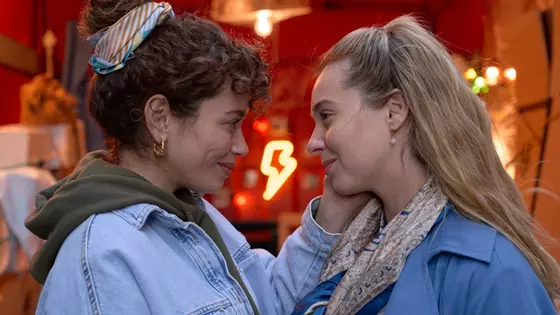 #Luimelia offers a fresh look at the couple formed by Luisita Gómez and Amelia Ledesma, who are respectively played by Paula Usero and Carol Rovira.
The alchemy between the two actresses works well because they play their roles on television for three years.
Some actors from the original series have also joined them, such as Jonás Berami and Lucía Martín Abello as Nacho Solano and María Gómez, or Lena Fernández and Anto Garzía who make some appearances.
Through six episodes per season, we follow the evolution of the relationship between the two young women since their very first date.
The episodes of season 3 have just been released after two seasons aired last year.
I don't know if they will keep the same agenda of two seasons a year yet, but that leaves us in any case 18 episodes to watch.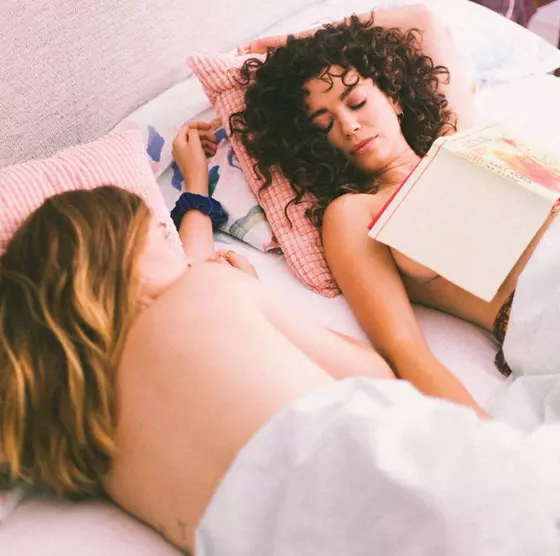 #Luimelia is available on the ATRESplayer PREMIUM platform which produces the series. Of course, each episode has English subtitles so we can all enjoy it.
This series is hilarious, as you can see by watching the trailers below.
Here is the trailer for the spin-off (settings/subtitles/auto-translate/select your language):
Season 1 is here: atresplayer.com/series/luimelia-english-subtitles/temporada-1
Click on Capitulo 1 (Episode 1) in the list of videos entitled Capitulos (Episodes) below the central player. Then you will just have to subscribe either monthly at $5.92 (4.99 euros) with a free week or annually at $59.32 (49.99 euros) .
Here is the trailer for season 2 of #Luimelia.
"Vuelve Luisita, Vuelve Amélia, Vuelve el amor, Vuelve el drama, Vuelve las sorpresas, Vuelve la complicidad, Vuelve #Luimelia" means Luisita is back, Amélia is back, love is back, drama is back, surprises are back, complicity is back, #Luimelia is back.
Season 2 is here: atresplayer.com/series/luimelia-english-subtitles/temporada-2
And the third and funny trailer for season 3 (settings/subtitles/auto-translate/select your language):
Season 3 is here: atresplayer.com/series/luimelia-english-subtitles/temporada-3
Comments
No comments made yet. Be the first to submit a comment