Get A Closer Look At The "Stupid Wife" Christmas Specials

This holiday season, fans of the hit show "Stupid Wife" are in for a special treat!
"Stupid Wife" is an extraordinary lesbian web series that has gained notoriety for its raw and powerful adaptation of the captivating story found in the fanfiction of the same name.
Directed by Priscilla Pugliese and Natalie Smith, this electric series tells a poignant yet gripping tale of two married women struggling with dissociative amnesia. With passion, artistry, and precision, these charming characters fight furiously to overcome their obstacles while highlighting their authentic relationship with intense emotion and tenderness.
And after eight amazing episodes that won over many viewers, we're all eagerly awaiting to see what these clever women have up their sleeves for their five Christmas special episodes.
What Can You Expect From "Stupid Wife" Christmas Special?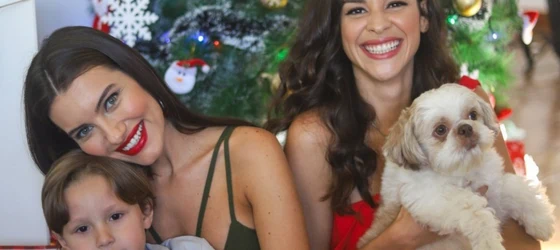 While the return of our beloved team for five new episodes is something to be excited about, no one should expect these episodes to be full of joy and lightheartedness. It's quite the opposite: these new episodes are likely to be moody and dark as they tell what happened before Luíza lost her memory. It's safe to say that these upcoming episodes will tap into deep emotions that only serve to make us look forward to them that much more.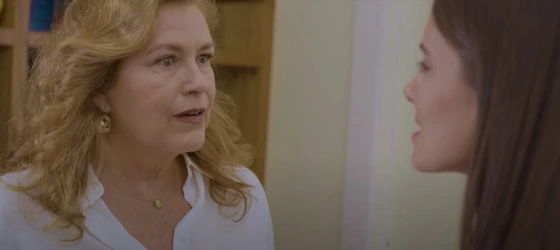 Indeed, Valentina and Luíza were filled with anticipation of embarking on their long-awaited Christmas holiday with their parents. But the negative attitude of Valentina's mother Catarina towards her daughter destroyed any hope of a happy and festive family time. Valentina felt her heart sink as Catrina's harsh and dismissive attitude belittled all she had accomplished in life thus far. Doubt starts to take hold of her with every callous remark, pushing aside any joyous thoughts of the holiday they shared. Luíza also suffers amid such a toxic environment, bearing witness to Valentina's shame and disappointment as well as facing unexpected consequences caused by Catarina's negative words. Through these episodes, you'll also be able to understand what happened to Luiza.
The Cast
You will be delighted to welcome back the beloved and acclaimed original cast, as well as some new faces, for the special Christmas episodes, namely:
Priscila Reis as Luiza
Priscila Buiar as Valentina
Thomas de Araujo as Léo
Ingrid Pedroza as Duda
Gabi Lemos as Carol
Marcelo Petzen as Igor
Valléria Freire as Catarina
Leno Lopes as Marcos
Here's The Trailer
The trailer for the Christmas episodes of "Stupid Wife" will give you a tantalizing taste of what's coming. It only takes a few seconds to take you on a captivating and emotional ride.
Each character will tug at your heartstrings as they struggle through what may seem like an impossible situation. However, with each crazy twist and turn of the story, it is sure to become even more breathtakingly beautiful.
Get ready for a journey that packs every ounce of passion and sensuality into one heavy yet magical experience!
Where To Watch "Stupid Wife" Christmas Special Episodes Online
The first episode of this four-episode special Christmas show is available, and you can watch it right away below. Then, tune into Ponto Ação Produções' YouTube channel each week for an exciting brand-new episode to stream. Here's the link: youtube.com/@pontoacaoproducoes/featured.
Watch "Stupid Wife" Christmas Special Episode 1
Get ready for the drama! Here's the first Christmas special episode of "Stupid Wife":
Yes! "Stupid Wife" Season 2 Is Coming!
Yes, it's true: the popular lesbian web series was renewed for a second season! Producers recently released videos confirming that the much anticipated second season of "Stupid Wife" will be arriving soon, making fans everywhere ecstatic. While no official release date has yet been announced, producers have assured viewers that they are hard at work creating new episodes as you can see below.
Comments
No comments made yet. Be the first to submit a comment