South Korean Military Discharges First Soldier Because Of Her Trans Identity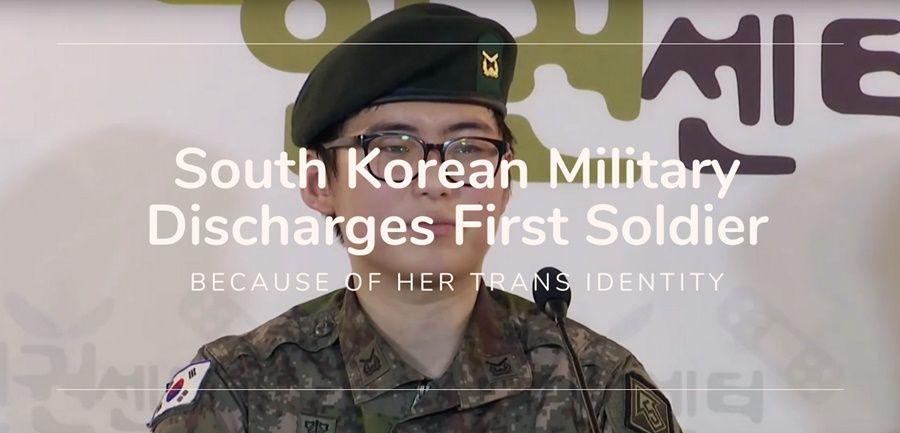 Although South Koreans are gradually accepting the LGBTQ community thanks to growing representation in TV series and movies, the military has just sent a soldier home because of her transgender identity.
The army has explained that it has nothing to reproach itself for as the law prohibits transgender people from serving in the military.
But the fact that Staff Sergeant Byun Hui-su underwent a reassignment operation in Thailand last November and now openly lives as a woman bothered the Army officials the most.
There is no prohibition in the specific case of Sergeant Byun, but the army has ruled that the military law on personnel changes may apply, as it allows army leaders to discharge personnel with physical or mental disabilities if those problems weren't a result of combat or in the line of duty.
This is the first time in South Korea that a soldier has been discharged because of her LGBTQ identity.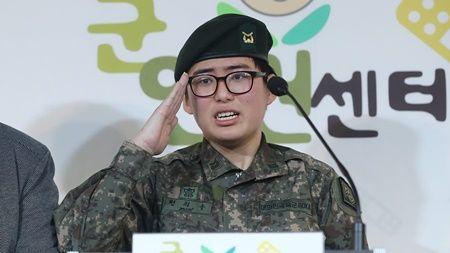 Staff Sergeant Byun Hui-su is devastated. She implored the military leaders to rethink their decision at a press conference at the Center for Military Human Rights Korea on January 22, 2020.
"Regardless of my sexual identity, I'd like to show everyone that I can become one of the great soldiers who protect this country," Byun said, holding back tears. "Please give me that chance."
She'd like to be judged not on who she is, but on her skills. It's sure to be all the better as she excels in her field. She scored highest in an official tank driving competency assessment conducted in early 2019.
The decision is also opposed by Lim Tae-hoon, the president of the Seoul-based Center for Military Human Rights.
"I can't resist feeling wretched at the military's vulgar mindset," he said.
Byun still has hope as South Korea's National Commission for Human Rights has recommended that the army delays its decision. They said in a statement that referring the soldier to the military panel would be an act of discrimination over sexual identity and affect the soldier's basic human rights.
Stay Informed
When you subscribe to the blog, we will send you an e-mail when there are new updates on the site so you wouldn't miss them.
Comments
No comments made yet. Be the first to submit a comment