Cuba Launches Public Consultation On Marriage Equality And Adoption
The government of Cuba has just launched a public consultation on marriage equality and adoption.
A consultation on same-sex marriage
The Cuban government has started a large public consultation with 78,000 meetings across the island. The population is invited to express its position in writing or verbally on more than 400 articles that cover everything from grandparents' rights and gender-based violence to marriage equality or adoption by same-sex couples among others.
The consultation will run through April 2022 and serves as a preamble to the public referendum that will take place later.
Marriage equality in Cuba
It has been a long and difficult journey for marriage equality in Cuba, opposing two sides.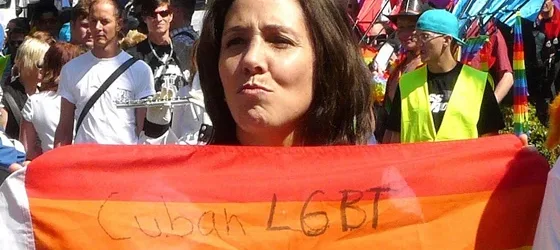 Mariela Castro at the 2010 Hamburg Pride (Credit: Northside)
First, there are people like Mariela Castro, the daughter of former President Raul Castro and director of the National Center for Sex Education, who is leading the LGBTQ rights movement. She supports equal marriage and adoption with the LGBTQ community.
But on the other side, you have an evangelical movement that strongly opposed LGBTQ rights and had already campaigned against equal marriage in 2019 when the government wanted to include it in Cuba's new constitution. This strong opposition was successful back then. The government backed down and didn't legalize same-sex marriage.
Have your voice heard!
This consultation is a step in making same-sex marriage happen across Cuba. It gives all Cubans an opportunity to express their views on this issue and helps establish whether there's majority support for it! We encourage you to take part so that your voice can be heard just as much—if not more—than any other person who might share different opinions about what should happen next regarding LGBTQ rights.
Stay Informed
When you subscribe to the blog, we will send you an e-mail when there are new updates on the site so you wouldn't miss them.
Comments
No comments made yet. Be the first to submit a comment