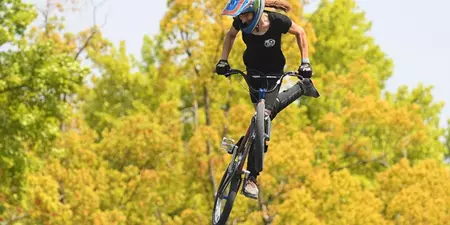 Freestyle BMX Rider Chelsea Wolfe Tries To Get Her Ticket For The 2020 Summer Olympics In Tokyo
I know I'm not the only Chelsea Wolfe fan who wants to see her perform at the 2021 Tokyo Olympics. She's been competing all over the world to get her ticket. It would be so cool if we could watch her compete at the Olympics! She could become the first transgender women to attend the Olympics Games.
Olympics Games: Freestyle BMX rider Chelsea Wolfe hopeful to get ticket to 2020 Tokyo Olympics! >>
Trans women athletes are some of the bravest athletes in the world today, and it's time we acknowledge their accomplishments. I hope that Wolfe gets to compete at the 2021 Olympics in Tokyo. It would be an amazing honor for her and a huge step forward for trans athletics everywhere!
Photo: GettyImages