"About a Donkey" is a film for fans of independent dramas that was made through a fundraising campaign.
I was interested in this movie for three simple reasons.
First, a lesbian wrote it and I love to bring attention to talented LGBTQ+ women.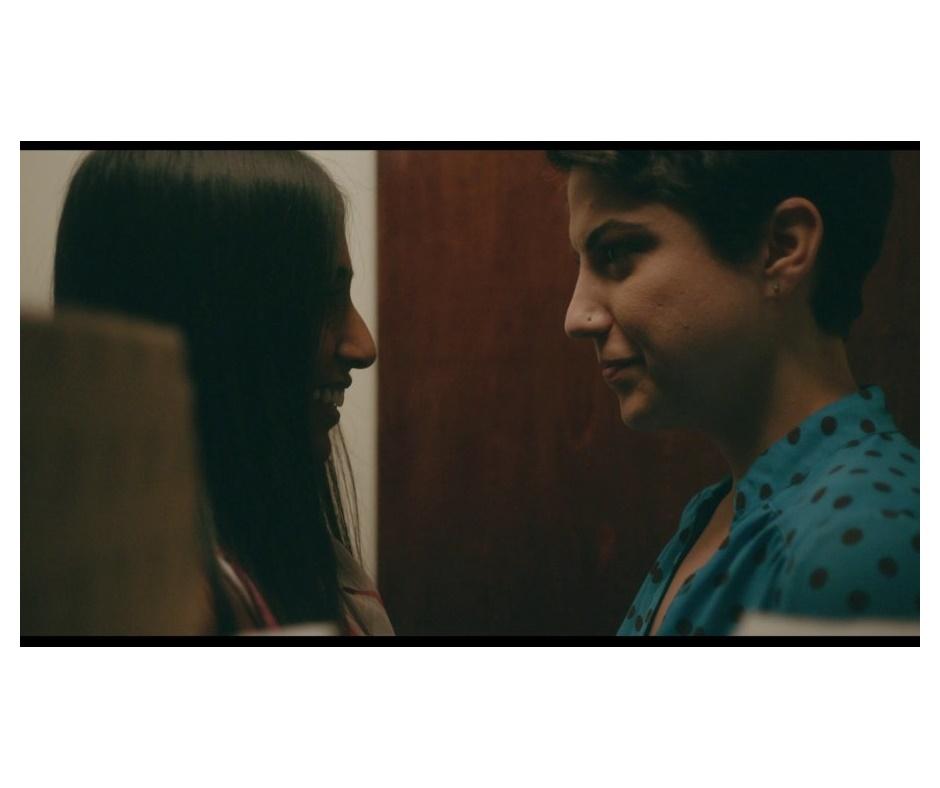 Also, it involves a lesbian character and an early romance with another woman.
And finally, it's a beautiful family tale based on personal experience as the film's writer, Kelsey Rauber, lived a similar story.
About a Donkey's story
Therefore, the movie is centered in the Owens. Everyone is divided at the start of the story. Not that they get along badly, but everyone faces personal difficulties.
The father (Peter Jensen) seems lonely and unhappy, and the depressed mother (Katherine Wessling) no longer dares to leave her home. Adult children are concerned about their parents while they face their own issues as well. Cecelia (Christina Shea-Wright) lives with her sister Annie and finds it difficult to get a job. And Brother Burgh (Ben Kaufman) keeps his love relationship secret, lest it leads to a confrontation with his sister.
When the father unexpectedly reveals he's purchased a donkey, the concern of the children is all the greater. Is he so lonely that he prefers the company of an animal to his family?
The donkey named TG is brought to the family home, and everyone is excited to meet him, including the mother even if she's a little jealous.
Sometime later, it's drama. TG is missing. We see that the whole family had become attached to him. Everyone goes looking for him, concerned about what might happen to him. The mother also leaves her house to investigate the neighborhood.
By TG, the Owens get together and things get better for each of them. Paul is thinking about a chance to work with Cecelia. She also meets a beautiful nurse during a visit to her grandmother, Farrah, who lives in a nursing home. Annie discovers Burgh's girlfriend's identity and finally embraces this relationship.
When TG is back home, the family is happy to see him and they are above all happy to be together and form this beautiful family.
The trailer
Watch the trailer below:
Where to watch "About a Donkey"
The movie "About a Donkey" is available on VOD on Vimeo, Seed & Spark, and Amazon Prime.
Movie: "About a Donkey": Meet the Owens!
Directed by Christina Raia and written by lesbian writer Kelsey Rauber, "About a Donkey" is a film about compassion and growing up accepting the differences of each other.