Aileen Wuornos, a notorious American lesbian serial killer, left a trail of several victims before being arrested and ultimately sentenced to death. Her haunting story is now being retold in the upcoming film "Aileen Wuornos: America's Boogeywoman." What sets this cinematic experience apart is its exploration of Wuornos' early adult life from a fresh perspective that sheds some fresh light on the murderer's motivations and psyche.
Aileen Wuornos
Born in 1956 in Rochester, Michigan, and raised by abusive parents, Aileen Wuornos began working as a prostitute at 15. When she was 20, she hitchhiked to Florida, where she met Lewis Gratz Fell, then 69 years old and president of a yacht club. They married soon after but, despite her new life in Florida's high society, Wuornos continues to be involved in altercations.
Her first case of murder occurred in late 1989 when she killed Richard Mallory, the owner of an electronics store. Wuornos said this man, who had already been convicted for rape, sexually assaulted her.
Between 1989 and 1990, Aileen Wuornos killed seven men. She was sentenced to death for six of the murders but acquitted from one because there wasn't enough evidence against her in that case. The female serial killer died by lethal injection at 46 years old on October 9, 2002, at Florida State Prison in Starke.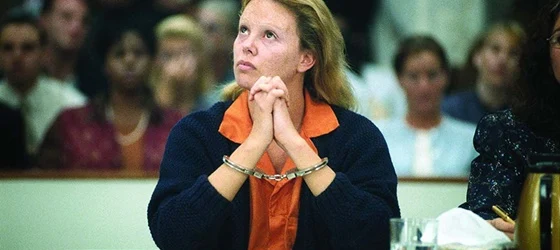 Charlize Theron in "Monster" (Photo by Newmarket Films)
"Monster"
The 2003 film "Monster", directed by Patty Jenkins, is a compelling and terrifying adaptation of serial killer Aileen Wuornos.
The film's story begins in 1989 when Aileen Wuornos (Charlize Theron) meets a young lesbian named Selby (Christina Ricci), with whom she begins a relationship. Determined to turn her life around, the former prostitute hitches rides along local highways for money before taking on her clients who cross her path and kill them.
Charlize Theron won an Academy Award for Best Actress for her portrayal of Aileen Wuornos in "Monster."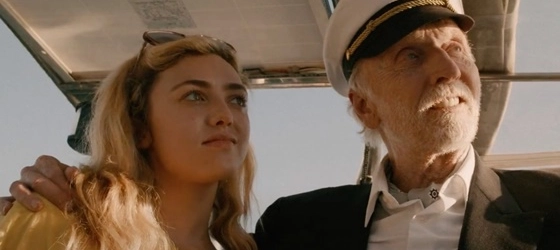 "Aileen Wuornos: American Boogeywoman"
"Aileen Wuornos: American Boogeywoman" is a prequel to the movie "Monster". It explores the true life of this serial killer in her early adulthood in 1976 when she arrives in Florida looking for a new beginning. There she meets a wealthy Yacht Club president and, by marrying him, she has the chance to start her life again, being part of Florida's high society. But tormented by her inner demons, Wuornos gives into criminal impulses and sows chaos throughout Deland's peaceful seaside community.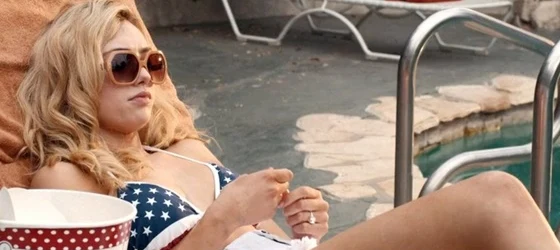 When asked what drew her to the role of Aileen Wuornos, actress Peyton List (Diary of a Wimpy Kid: Dog Days, Bunk'd) explained that "we know so little of the early years of Aileen, especially given she was living a very different life to the one we see in 'Monster'."
"Embodying such a deeply complex and divisive character is what drew me to the project, and I can't wait to bring context to America's most infamous female serial killer," she added.
The film is written and directed by Daniel Farrands, a horror buff who also wrote and directed "Ted Bundy: American Boogeyman". The movie stars Chad Michael Murray in his titular role as America's most notorious serial killer - Theodore Robert Cowell aka Ted Bundy.
The trailer for "Aileen Wuornos: American Boogeywoman"
Watch the official "Aileen Wuornos: American Boogeywoman" trailer below!
Watch "Aileen Wuornos: American Boogeywoman"
The movie reached theaters on September 20, 2021. You'll be able to watch it on VOD starting October 8, 2021, or get the DVD that same day too.
Conclusion
"Aileen Wuornos: American Boogeywoman" tells more about what may have motivated the notorious female serial killer's murderous impulses. It also shows that there are still many stories to be told about Aileen Wooten's early life and tragic past.