Let's stand up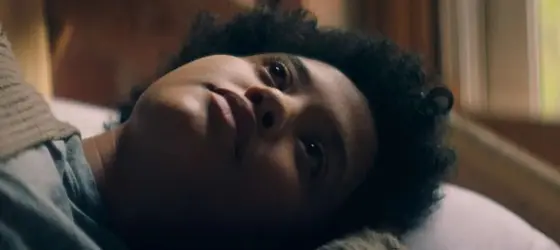 "Asking for It" is about sexual assault and its consequences. One day, small-town waitress Joey (Kiersey Clemons) is invited by her old friend Mike (Casey Cott) for a date; however, it quickly turns dark when she is sexually assaulted. The days go by, and soon enough, it's been a month... Having noticed that something is wrong, one of her regular customers, Regina (Alexandra Shipp), invited her for a drink. The sexy Regina has an unrequited crush on Joey, and she wanted to make sure she's all right after seeing how upset she looked at work. The film follows Joey on her quest for self-recovery. When she meets up with The Cherry Bombers, an all-female gang fighting a misogynistic society by targeting violent frat boys, she is finally able to break free from her chains.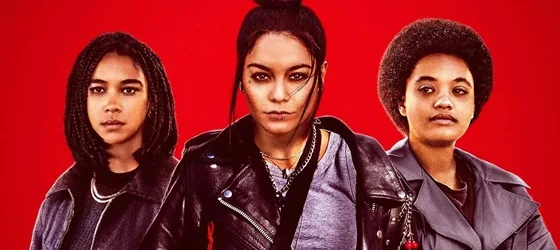 Alexandra Shipp, Vanessa Hudgens, and Kiersey Clemons
The cast also includes Vanessa Hudgens as Beatrice, Casey Camp-Horinek as Fala, and some big names, including Radha Mitchell (High Art) as Sal, the gang's boss, and Gabourey Sidibe (Precious) as Ruby who manages the gang's logistics on a mission against an all-white male gang lead by Mark Vanderhill (Ezra Miller) and Morrill (David Patrick Kelly).
The revolution is coming
"Asking for It" is a kind of manifesto against the image that society has put on women, painting us as angelic beings who must be nice and comply with everything instead of rebelling. And when we rebel, people often criticize and judge us.
Though this film is a caricature, it shows that by rebelling and discovering themselves as stronger than they ever thought possible, the girls in question discover an inner power that spearheads their way through life with confidence. "Asking for It" sends a message to society that women will no longer be silent and they deserve equal respect. Joey's character will grow throughout the film to manage not only to come out of her stupor but also to confront the one who raped her.
You will love or hate this movie
A lack of character development and a female director
The characters in this story are not very well developed, and some scenes seem unnecessary or boring to watch, like when the two cops go looking for Regina, Beatrice, Sal, Joey, and the others. It goes on too long with no interesting developments happening.
Then, the film is missing a feminine touch. All the main cast are women, but they were directed by a man, Eamon O'Rourke, who wrote the story. If only O'Rourke had entrusted the direction of this story to a woman, it would have gained so much in quality.
The flirt that keeps us on our toes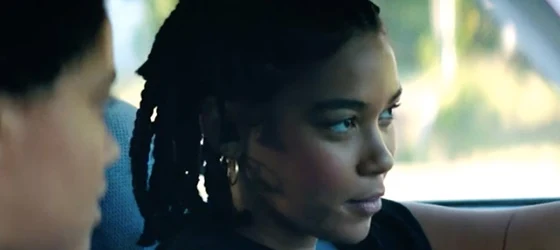 Though "Asking For It" may not live up to our expectations, there is still a lot going on with the characters and their interactions. In particular, we see an interesting relationship develop between Regina and Joey.
Watch the trailer
Watch the trailer for "Asking for It" now available on Amazon Prime Video and iTunes.