What's the plot of "Conversations With Friends"?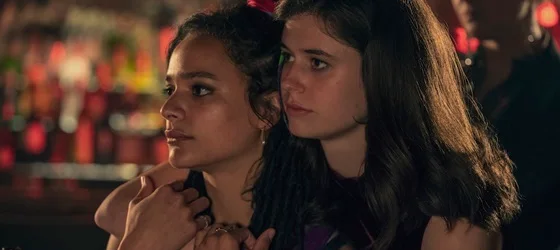 "Conversations with Friends" follows the lives of Frances, Bobbi, Melissa, and Nick as they navigate their way through a complex maze of relationships - both past and present.
Frances (Alison Oliver) is an observant, cerebral, and sharp 21-year-old college student and aspiring writer. Her ex-girlfriend, now best friend, Bobbi (Sasha Lane), is self-assured, outspoken, and compelling. Though they broke up three years ago, Frances and Bobbi are virtually inseparable and perform spoken word poetry together in Dublin.
It's at one of their shows that they meet Melissa (Jemima Kirke), an older writer, who is fascinated by the two young women.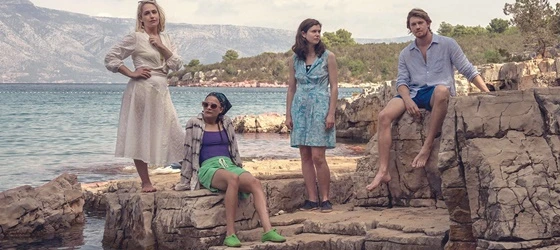 Bobbi and Frances start to spend time with Melissa and her husband, Nick (Joe Alwyn), a handsome but reserved actor. While Melissa and Bobbi flirt with each other openly, Nick and Frances embark on an intense secret affair that is surprising to them both. Soon the affair begins to test the bond between Frances and Bobbi, forcing Frances to reconsider her sense of self, and the friendship she holds so dear.
"Conversations is really a coming-of-age story," explained director Lenny Abrahamson in an interview with the Hollywood Reporter. "Centering on Frances, who is trying to figure herself out… it's prepared to challenge the viewer's own sense of what is good or right in various situations."
What's the release date?
The first episodes of this 12-episode miniseries are scheduled to air on BBC Three and Hulu on Sunday, May 15, 2022.
Here's the link to Hulu: hulu.com/series/conversations-with-friends
Here's the link to BBC Three: bbc.co.uk/programmes/p0c37tfy
Watch the trailer
Here's the trailer for "Conversations with Friends":
The acting looks great. The cast is mostly unknown, except for Sasha Lane, who we saw in "Utopia" and in "The Miseducation of Cameron Post" alongside Chloë Grace Moretz. I'm definitely going to check out this series. It looks like it has the potential to be really good. I'm curious to see how the story unfolds and what happens next.