"How I Met Your Father" is a spin-off of the CBS original comedy series "How I Met Your Mother" which follows Sophie as she recounts her quest to find her son's father. It stars Hilary Duff in the lead role, with Kim Cattrall narrating, just as Bob Saget did for the original series.
Although the show began with criticism, it quickly turned a new page. The public's response changed its course. Now, it is back with its highly anticipated second season. As we eagerly await the first episodes of "How I Met Your Father" season 2, below is an overview of what we know about the upcoming new season.
Valentina And Sophie Are In For A Surprise-Filled Season 2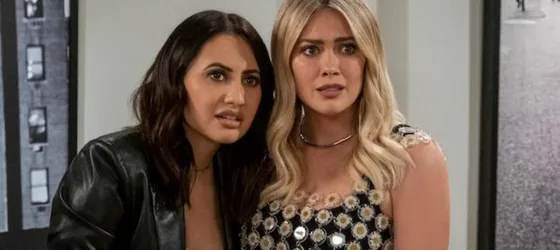 Season 2 of "How I Met Your Father" will focus on the love lives of the single women of the show. Creators Isaac Aptaker and Elizabeth Berger announced that season 2 will invite viewers to follow Valentina's progress after her breakup with Charlie. In addition, viewers will be invited to follow her single ladies' night out with Sophie, although some might take an unexpected detour along the way.
"We're really excited for season two for Valentina. Here's this character who we've heard a lot about and her wild and crazy days as a single woman, but we've never actually seen it because she's thrust into this very accelerated relationship," Aptaker said. "So Season 2 is going to be a chance for us to see what Valentina looks like outside of her relationship with Charlie and what she and Sophie look like as women out on the town meeting guys, at least on Valentina's side."
In addition to exploring the love lives of the characters, this second season will also look at some exciting career changes.
And What About Ellen, The Show's Lesbian Character?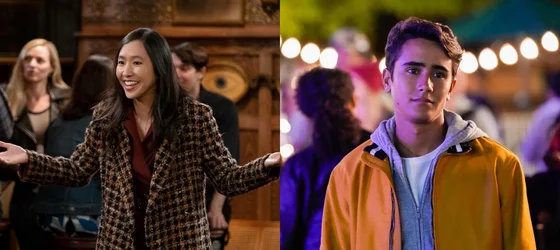 In the season 2 trailer for "How I Met Your Father," you will meet a new character played by Michael Cimino (Love, Victor), who could be the answer to Ellen's struggles from season 1.
In the first season, Ellen was determined to make a fresh start and find love again after divorcing her wife. When Ellen arrives in the city with optimism and hope, she quickly realizes that her small-town personality doesn't help her find success. She flirts with all the women she meets, but no matter how hard she tries she always gets rejected.
The first season ended on a positive note, with Ellen having a date with Rachel. A date that promised significant changes and new opportunities for our lesbian character. Although it's unclear how it will develop, the trailer shows a positive dynamic. Ellen's few steps dancing in the street suggest joyous times.
Check Out The Cast Of Season 2
The Return Of Season 1's Actors
"How I Met Your Father" season 2 will mostly reunite the same actors that we met in the first season. Hilary Duff will thus take on the leading role of Sophie. She will be joined by:
Kim Cattrall as the future Sophie
Chris Lowell as Jesse
Francia Raisa as Valentina
Suraj Sharma as Sid
Tom Ainsley as Charlie
Tien Tran as Ellen
Leighton Meester as Jesse's ex-partner Meredith
And Josh Peck as Drew
Meet The Guest Stars Of Season 2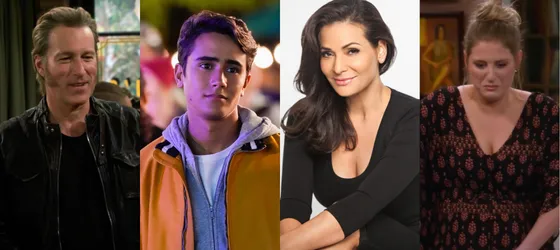 "How I Met Your Father" season 2 will also bring a touch of star-power with prestigious guest stars such as:
John Corbett (Northern Exposure)
Michael Cimino (Love, Victor)
Constance Marie (Switched at Birth)
And pop singer Meghan Trainor
Official Trailer: Find Out What's In Store
With The Cure's song "Just Like Heaven" as the backdrop, the trailer for season 2 gives a fascinating glimpse into the brand-new beginnings, relationships, and characters that are part of this new season. So, as you will find out, Sophie is exploring new romantic possibilities, Jesse and Meredith are getting along well, and Valentina and Charlie have a completely different dynamic. Yet, the fundamentals from season 1 remain at the core of the story, and the characters you loved discovering last year are at the heart of the intrigues.
Tune In Every Tuesday For "How I Met Your Father"!
Season 2 of the romantic comedy "How I Met Your Father" will premiere on Hulu on January 24th, 2023. Then, you'll get a new dose of humor and romance every week until June 6th, 2023. Yes, you read that right — until June 6th! Hulu has renewed the series for a full season of 20 episodes, double the number of episodes from the first season.
"It will give us a chance to let our mystery breathe and to do episodes that are more about everybody hanging out and having a crazy night together," said Isaac Ataker, one of the show's co-creators following the renewal announcement.
Elizabeth Berger, the other co-creator, added: "We had a bunch of those [story ideas] for Season 1 that we couldn't do because we didn't have enough space for them."
Thus, "How I Met Your Father" is on par with the original series "How I Met Your Mother," which consisted of between 20 and 24 episodes per season.
Here's the link to watch "How I Met Your Father" on Hulu: hulu.com/series/how-i-met-your-father.