A new chapter begins - Get ready for a new season of excitement!
We're only a few short weeks away from the premiere of Elite's fourth season and I can't wait to see what's in store. While the resolution of the main storyline that kept us on the edge of our seats for the first three seasons was certainly satisfying, I'm excited to see what new challenges and mysteries the writers have in store for us this time around.
Based on the trailer, it looks like there will be plenty of drama, romance, and suspense (as always) - and I can't wait to see how it all plays out. "Elite" season 4 promises to be just as thrilling as the first three.
In addition, the upcoming season will also bring its share of new features, including new LGBTQ+ characters and relationships. The show will explore new story arcs, like the Samuel-Ari-Guzman's relationship, as well as the fallout from a new death.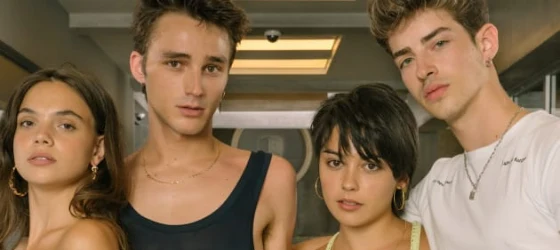 Several main characters, namely Carla (Ester Expósito), Lu (Danna Paola Lucrecia), Nadia (Mina El Hammani), Valerio (Jorge López), and Polo (Álvaro Rico) that we used to follow in the previous seasons are no longer in high school or have passed away, so they will not be part of the story, but four new characters will appear and come to shake everything up.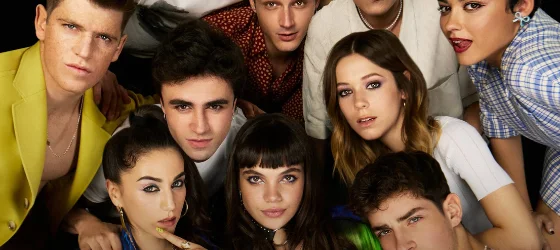 On the other hand, we will find Samuel (Itzan Escamilla), Guzmán (Miguel Bernardeau), Ander (Arón Piper), Omar (Omar Ayuso), Rebeka (Claudia Salas) and Cayetana (Georgina Amorós) who return as regular characters in this new season.
Lesbian/Queer Romance
I am so excited to see the new season of "Elite" coming out soon! From the trailer you can watch below, it looks like there will be some amazing new plotlines surrounding two of the show's characters.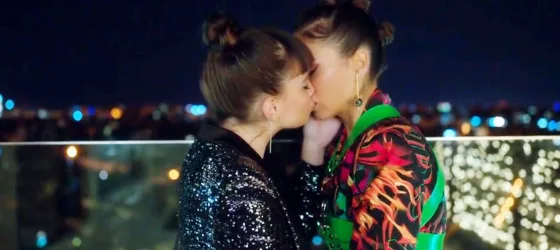 As soon as she arrives at school, Mencia (Martina Cariddi), who identify as pansexual, is immediately drawn to Rebeka. She catches her eye with her fiery personality and confidence, and instantly sets her sights on seducing this vivacious new girl. And it isn't long before they are locking lips. From then on, it's clear that these two gorgeous girls have something special brewing between them.
The Elite Short Stories
In addition to the season 4 episodes, a series of short episodes, the Elite Short Stories, about the different characters will be aired before the launch of season 4 during the Elite Week, with the following schedule:
On Monday, June 14: Guzman + Caye + Rebe
On Tuesday, June 15: Nadia + Guzman
On Wednesday, June 16: Omar + Ander + Alexis
On Thursday, June 17: Carla + Samuel
Elite season 4 will be released on Netflix on June 18, 2021. Here is the link to "Elite": netflix.com/title/80200942

If you don't know "Elite", I advise you to start with the first three seasons before attacking season 4 otherwise you'll be a bit lost as there are always references made to the previous seasons, and you might have difficulties understanding the relationships between the characters.
Welcome To A New Chapter At Las Encinas
Here is the trailer for this fourth season. You should know that Netflix has already ordered a season 5.