The Spanish thriller teen drama series "Elite" has been a huge success every year since its release on Netflix in October 2018. The stories and the characters are captivating, and the suspense surrounding them keeps you at the edge of your seat!
Created by Carlos Montero and Darío Madrona, the show follows the lives of students at Las Encinas, a private school in Madrid. Las Encinas is the kind of place where anything and everything can happen. It's a place where friendships are formed and broken, where love blossoms and fades, where good times are had and bad decisions are made.
Whatever you're looking for, you'll find it in Elite. It's the show where important dramas keep happening against the backdrop of friendships and love, sex, alcohol, and parties. It's a pressure cooker of angst and emotion, and it's what makes the show so addictive. You never know what's going to happen next, and that's part of the appeal. Whether you're a fan of love triangles or juicy betrayals, there's something for everyone in Elite.
Back on Elite season 4
After following the story of three working-class students admitted to Las Encinas on scholarship and their subsequent struggles with life at this prestigious private school, the fourth season revolved around new characters.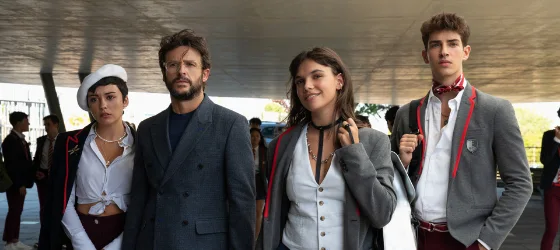 Thus we met Benjamin Blanco (Diego Martín) and his children, Ari (Carla Díaz), Patrick (Manu Rios), and Mencia (Martina Cariddi), while keeping following Samuel, Guzman, Omar, Ander, Rebeka, and Nadia.
What happened to Ari?
From the first episodes of season 4, we could discover that a new crime had taken place making for a victim, Ari. This one finds herself in the hospital in a terrible state after having been beaten.
The episodes made us discover little by little the ins and outs of this dark and exciting story. But it wasn't until the final episode that we finally understood what had happened.
Elite season 4 was the queerest yet
This season has seen some new couples form.
The Rebeka-Mencia couple is one that's captured everyone's attention, with their lovey-dovey bond evident from episode 1!
From the first episode, there was a spark between these two characters. Mencia hits on Rebeka as soon as she sees her, and although Rebeka is initially hesitant, she eventually warms up to the idea. However, their relationship is far from smooth sailing. There are a lot of ups and downs, and it ultimately ends on a somewhat ambiguous note. Nonetheless, this storyline has been one of the most compelling aspects of the season, and I can't wait to see how it develops in future episodes.
This is a look back at their story:
Rebeca and Mencia were not the only couple to face many obstacles in their love story.
The relationship between Omar and Ander has been complicated. They had a lot of ups and downs during this season as well - embarking on a sexual game with the new guy named Patrick! Together, Omar and Ander had to learn how to trust each other again for their relationship to succeed. They had a tough time finding their way back to each other at first, but eventually, they did.
Samuel and Guzman were caught in a love triangle, with both attracted to the new girl, Ari. She first slept with Samuel, but then she moves on from him for Guzman after he breaks up with Nadia. In the end, we found out Ari was drawn to Guzman because he's more like her socially, but she actually had a deep attraction for Samuel as well.
The fourth season of Elite has been a true winner. It kept me on my toes and excited throughout each episode with its intriguing stories, twists & turns! I can't wait to watch season 5.
Get excited about Elite season 5!
The fifth season of Elite has just been released online. The new episodes pick up right after the dramatic events at Phillipe's New Year's Eve party.
In this new season, Samuel and Ari will be tested by the overwhelming secret of Armando's death, while others like Rebeka and Omar will have to adapt to their new life circumstances.
Meet the new characters
Elite season 5 will introduce new characters to keep things interesting after the departure of main cast members Ander (Arón Piper), Guzman (Miguel Bernardeau), and Nadia (Mina El Hammani).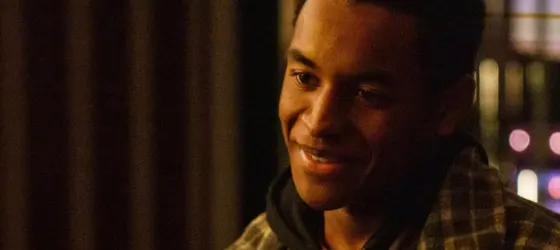 Thus, Bilal (Adam Nourou), an immigrant, will come to play the troublemaker in Omar's friendship with Samuel.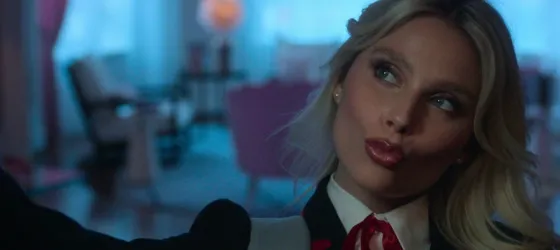 Isadora, played by Argentinian actress Valentina Zenere (Cable Girls), is the heiress to a nightlife business empire, an Instagram star, and a new student at Las Encinas.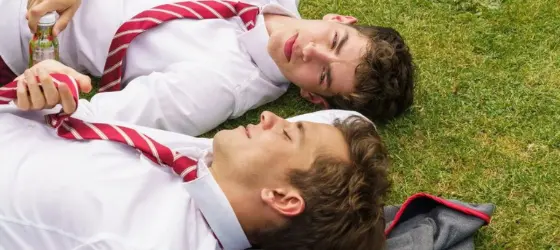 And Ivan, played by Brazilian actor André Lamoglia, is the son of a soccer star who likes to party a lot. (Were they inspired by Neymar?) Ivan is also a new student at Las Encinas, and Patrick immediately falls head over heels for him.
And finally, Jess (Isabel Garrido), who will flirt with Rebeka.
As usual, the new students are sure to bring their share of drama to this new season.
Watch the Elite season 5 trailer
Check out the trailer below:
8 New Episodes to watch on Netflix
Elite season 5 is here! The show was released on Netflix on April 8, 2022. Here's the link: netflix.com/title/80200942.
And season 6 is coming!
With the huge success of this show, Netflix has already ordered a season 6.