"Yeah, January we will be filming. I don't know if they have posted the date. All I know is everyone's saying January, January, January. So we'll start season two there, and in my opinion, it cannot come quicker," actress Evan Evagora told TrekMovie. "I'm so excited, not just to get back to work, but to get back to the motley crew and hang out with everyone… in California."
"Star Trek: Picard" is a spinoff continuation of "Star Trek: The Next Generation," which aired from 1987 to 1994. The story revolves around the main character, Jean-Luc Picard (Patrick Stewart).
Last year, we had discovered with surprise the finale of season 1 that introduced the beginning of a romance between two female characters of the series: Seven of Nine (Jeri Ryan) and Raffi Musiker (Michelle Hurd). This also confirmed their bisexuality.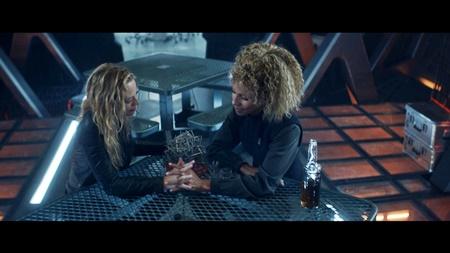 The show became the first in the Star Trek franchise to include a romance between two women and brought two more queer characters to television.
Now we're looking forward to seeing what happens to that relationship and how they will evolve it in the next season.
With filming starting in January 2021, I guess we'll probably have to count on a release in the second half of the year.