What The Mini-Series "First Day" Is All About?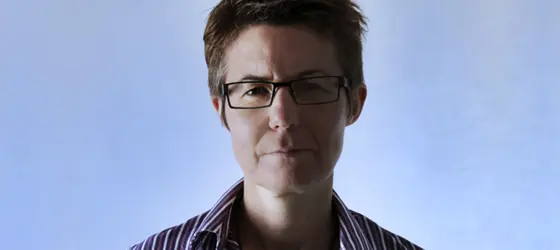 Created and directed by Julie Kalceff (Starting From... Now), who is lesbian, "First Day" is a moving and inspiring Australian drama mini-series that offers a realistic and honest portrayal of the transgender teen experience.
The story follows a transgender girl named Hannah Bradford as she faces the challenge of growing up and going to school after transitioning. Throughout the series, Hannah deals with both the struggles and joys that come with being a trans teenage girl.
The show features an incredibly diverse cast. The series is led by Evie Macdonald, who became the first transgender actress to play a lead role in an Australian drama series at 13 years old.
Back On Season 1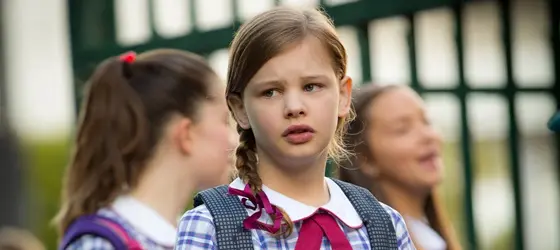 "First Day" season 1 followed Hannah (Evie Macdonald), a 12-year-old transgender girl, as she starts in a new school for the first time as a girl after experiencing doubts, fears, and bullying at her previous school. Soon, to her surprise, she made friends with Olivia (Elena Liu) and Natalie (Nandini Rajagopal). The three girls formed an unlikely bond, and together they faced the challenges of adolescence.
Leadership And Activism: Hannah's Evolution In "First Day" Season 2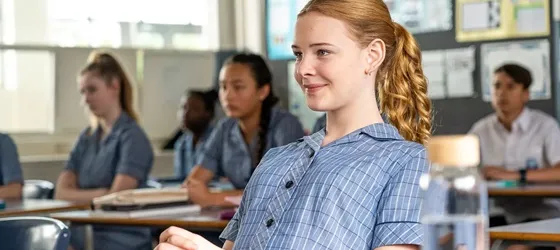 "First Day" season 2 begins with Hannah starting a new school year at Hillview. She's excited to be a sophomore, but she quickly discovers that this year comes with its own set of challenges.
When we first met Hannah in season 1, she was a shy, withdrawn girl who seemed afraid to speak up. She was always hanging back, letting other people take the lead. But now, we see her transform into a confident, outspoken leader. She's not afraid to stand up for what she believes in, even when it means going against the grain.
Thus, in season 2, Hannah runs for class captain. This exposes her to an underlying level of transphobia among her classmates. However, her best friends Olivia and Natalie are always by her side to encourage and support her. She also creates a group for LGBTQIA+ students at her school; and she takes a stand against the school's uniform policy. For too long, students have been forced to wear gender-specific clothing that doesn't reflect their true identity. And she helps others find their voices. For example, she helps a transgender student find the courage to return to school.
It is clear that Hannah has grown a lot, and she is now an inspiration to others.
And this second season also sees Hannah thinking more about dating. For our protagonist, who has her eye on Billy for a while, that means her interest in him becomes even more obvious in this new season.
"First Day" Season 2: The Cast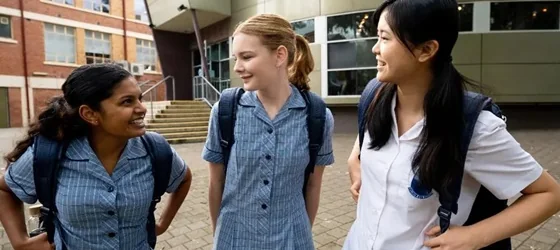 As we begin season 2 of the show, we find the cast has remained the same. Evie Macdonald continues in the role of Hannah, with Elena Liu and Nandini Rajagopal as her best friends. Arwen Diamond remains in the role of Hannah's former friend turned adversary, while Jackson Evans continues as Billy. Joanne Hunt continues as Hannah's mother, Brenna Harding as her teacher, and Mark Saturno as her father. With all the same familiar faces returning, this season will be just as engaging as the first!
A New Team Of Authors
For season 2, the show's creator brought in some fresh perspectives, hiring a team of transgender writers to help tell Hannah's story. And Eloise Brooke and Martine Delaney were both excited to be given the opportunity to help shape the show's second season.
Where To Watch "First Day"
Each season of "First Day" consist of four episodes, which are available either on the ABC iView platform (iview.abc.net.au/show/first-day) or on Hulu (hulu.com/watch/1000115874).
Watch The Trailer
Here is the trailer for "First Day" season 2:
"First Day" is an important series that raises awareness of the difficulties faced by transgender youth and the importance of inclusion and acceptance. The show does a good job of depicting the challenges of life as a young trans teen and offers a message of hope for overcoming them. It's a sweet, funny, and heartwarming series. "First Day" is an important show for trans visibility, and it offers a realistic portrayal of the trans experience that is often lacking in the media.