From a sneak peek at the trailer, we can expect all the same drama, love, and laughter we've grown to rely on from this popular show. But that's not all! Brand new characters and esteemed guest stars will also join the cast to shake things up a bit.
Whether you're preparing for a binge-watch of never-before-seen content or getting reacquainted with old friends after a brief hiatus, here's what you need to know about "The L Word: Generation Q" season 3.
"The L Word: Generation Q" Season 3 Preview
Get Ready For Another Amazing Season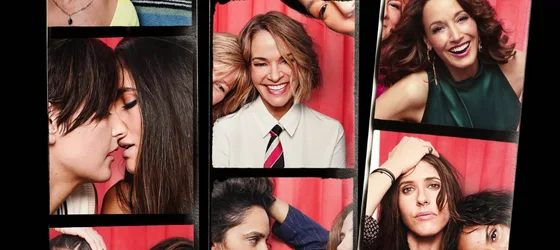 It's been a long road, but season 3 of "The L Word: Generation Q" finally provides us with the resolution we've been eagerly anticipating. After a rollercoaster of emotions in season 2, we rejoin our beloved characters as they navigate through breakups, reconciliations, new loves, and old flames.
Thus, "no matter who travels off into the sunset (or ties the knot…) this fierce group of friends and lovers are keeping it all in the family. Maybe this is their time to find 'the one' – or just the one right now," as announced in the synopsis for season 3. "Either way, they're living their best life the only way they know how, honestly and confidently–providing time and time again queer life is real life."
What To Expect In The First Three Episodes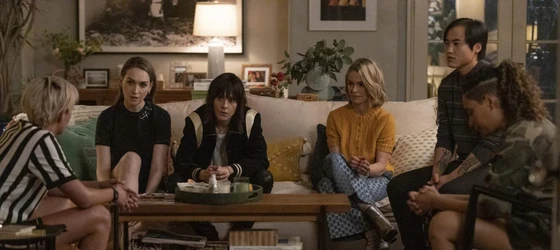 The first two episodes promise an incredible journey for you.
Episode 1
Season 3 of Gen Q starts with a riveting episode entitled "Last Year" that sees beloved characters Bette and Tina struggle to reconcile their past and future selves as Angie is dealt a shocking blow on her first day of college. Meanwhile, Shane adjusts to domestic life with Tess, and Alice questions what she wants in a partner. At the bungalow, Finley returns from rehab and works to pick up the pieces of the life she left behind with Sophie, while Dani and Micah take big swings with Gigi and Maribel.
Episode 2
In the second episode entitled "Los Angeles Traffic," Bette and Shane explore new territory with Tina and Tess, respectively, but old habits come back to bite them. Sparks fly with Alice's latest prospect until an unexpected revelation, while Angie heals her heartbreak with a brand-new flame. Meanwhile, Finley competes for Maribel's favor until Maribel drops a bomb about Sophie that threatens to tear them apart. And Dani puts hurt feelings aside for Gigi, but is it too late?
Episode 3
In episode 3, entitled "Quiz Show," Alice leverages her 100th episode as an opportunity to find "The One" with help from a special appearance from guest host Margaret Cho. Dani cares for Gigi until old wounds drive them apart. Meanwhile, Shane competes for Tess's attention. Finley and Carrie make big moves while Angie discovers a troubling revelation about her new flame.
While it seemed that some of the characters' struggles would continue into this season, there were also signs of progress. Ongoing relationships like Bette and Tina are still trying to work through their issues, while characters like Shane and Alice still struggle to find balance in their lives. We also witness the formation of new couples, and it will be exciting to see how these relationships change and grow in the season ahead.
The Cast Of Season 3 Is Amazing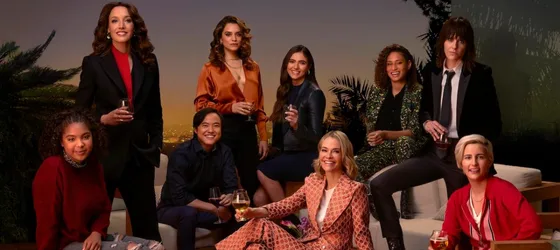 For this season three of the popular TV show, you can expect to see all your favorite characters from previous seasons, including:
Bette Porter played by Jennifer Beals
Tina Kennard played by bisexual actress Laurel Holloman
Alice Pieszecki played by lesbian actress Leisha Hailey
Shane McCutcheon played by out actress Katherine Moennig
Dani Nùñez played by out actress Arienne Mandi
Sophie Suarez played by Rosanny Zayas
Sarah Finley played by transgender actress Jacqueline Toboni
Micah Lee played by transgender actor Leo Sheng
Gigi Ghorbani played by Sepideh Moafi
Angie Porter-Kennard played by Jordan Hull
Tess Van De Berg played by trans actress Jamie Clayton
Maribel played by Jillian Mercado
With a brand-new season comes new characters, including:
Patty played by Joanna Cassidy (Blade Runner)
Hendrix played by Simon Longnight (Instinct)
Roxy played by Paula Andrea Placido (Hacks, Shameless)
Taylor played by Joey Lauren Adams (Switched)
Gloria played by Gaye Coffman (Hank & Holly Meow)
Guest Stars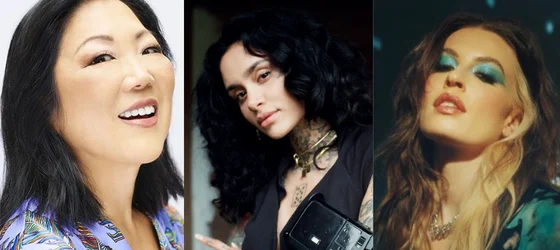 Queer icons Margaret Cho, Kehlani, and FLETCHER will all be bringing their unique talents and perspectives to the series.
Margaret Cho will appear in one episode, playing her own role
Kehlani will appear in three episodes as Ivy
FLETCHER will appear in season 3, playing her own role
Watch The Trailer
The trailer for the highly anticipated new season of The L Word introduces a tantalizing and mysterious plot twist that is sure to excite fans of the show. We open with a beautifully staged scene in which Tina appears on Bette's doorstep one night, her face glowing with anticipation as she wonders if Bette returns her feelings.
Release Date: Watch The New Season Of Your Favorite Show!
"The L Word: Generation Q" returns for its third season on November 18 on Showtime with ten all-new episodes.
Will There Be A Season 4?
Season 3 of "The L Word: Generation Q" premiered to much fanfare and anticipation. The new season has opened up plenty of storylines for exploration and discovery. These include fascinating narrative arcs that promise to take us down many unexpected roads over the coming weeks. However, despite all this excitement, no official announcement has yet been made about a potential fourth season. This silence is understandable—after all, we're still only at the beginning of the third season. But hoping and wishing never hurt anybody, so let's cross our fingers and keep our hopes high that we'll hear news soon about a renewal for season 4!