How the "Harlem" series was born
Harlem creator and co-showrunner Tracy Oliver (The First Wives Club, Girls Trip) explained in an interview with Entertainment Weekly that "a lot of shows that are faced with women in their twenties show your twenties as the time that you're young and you're crazy and you're figuring it out. But then, by the time you reach your thirties, you should just have it all mapped out.
"I was like, 'But I'm in my thirties and I don't have everything together.' And I have so many friends that are still figuring themselves out too, or even starting over... And so I was kind of like, 'Well, let's be truthful about how the thirties doesn't necessarily mean that you have it all together.'"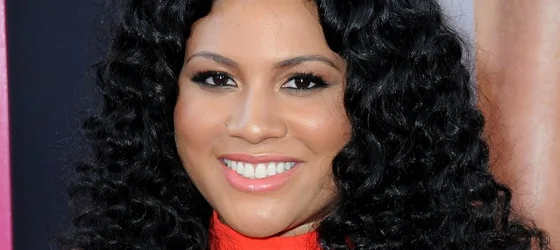 Tracy Oliver (photo by Barry King/@GettyImages)
Also, one of the main focuses for this series is black female friendships, which isn't a topic that has as much exposure on television.
This reflection gave her the idea to create Harlem, a series about four friends who are all black women in their thirties.
"Usually what I do when there's something missing that I really want to see is I just decide, okay, well, I'll just write it. So I did," she said.
A dream cast
Meagan Good is probably one of the most recognizable faces in Harlem. You may have seen her as Max from Angela Robinson's 2004 lesbian film "D.E.B.S". She will play Camille, an ambitious adjunct professor still trying to get over her recent ex.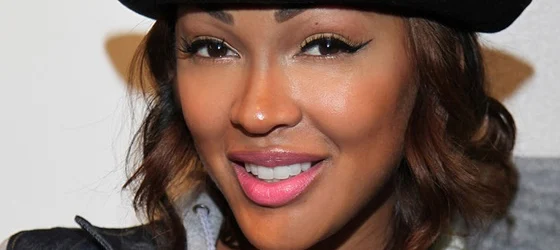 Meagan Good (photo by Glenn Francis, www.PacificProDigital.com)
The other talented women taking up space in the series are:
- Grace Byers (Empire, The Gifted) as Quinn, a fashion designer and hopeless romantic.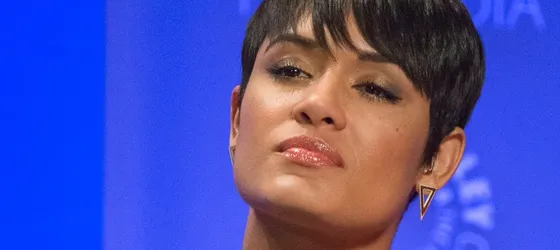 Grace Byers
- Shoniqua Shandai (Sing It!, Bodied) as unfiltered singer Angie.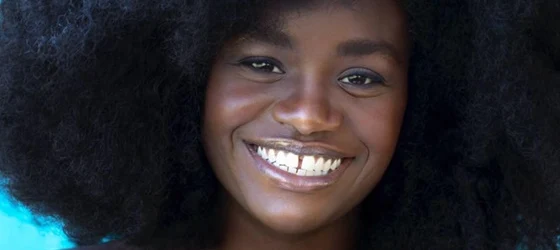 Shoniqua Shandai (photo by Fiorella Occhipinti)
And what about the queer character?
"I was adamant that we needed someone who was actually queer. I don't want to fake it. There's gotta be a queer Black actress out there that maybe we just haven't discovered," Tracy Oliver told EW.
And during the auditions, one of the first actresses to present herself was Jerrie Johnson. She had an incredible presence with a radiant smile.
"I thought she was so tall and beautiful, and perfect for it, and so fun," Oliver said.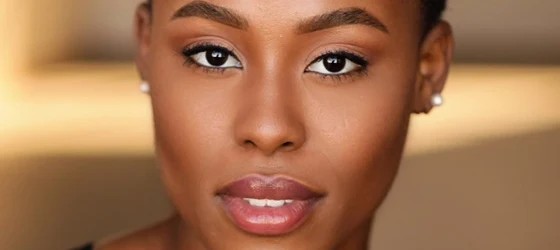 Jerrie Johnson
So Jerrie Johnson (Mother's milk, Good Trouble) is playing lesbian tech entrepreneur Tye.
Any guest stars?
Whoopi Goldberg guest stars in seven of the episodes of season 1.
You will love it
This series is not only entertaining (just watch the trailer below to understand), Harlem has all the ingredients to become one of our favorite TV shows - beautiful women, humor, great stories, and an amazing cast.
Watch the trailer and get hooked!
Here's the trailer for "Harlem":
Watch Harlem on Amazon Prime Video
Tune in this Friday, December 3, 2021, and watch the series on Amazon Prime Video!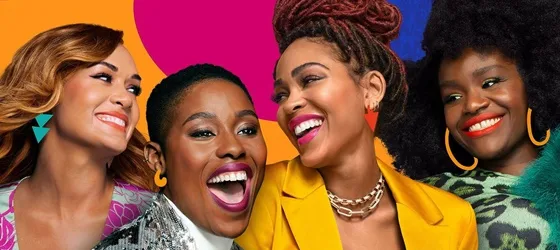 The Harlem Ever After
Also, if you're in New York City or nearby, Amazon has announced plans for holding an exclusive launch party, the "Harlem Ever After", on December 3rd-4th, 2021, at the historic Harlem Parish on W. 118th Street!
According to the news release, the event "will transform the iconic Harlem Parish into an interactive space featuring photo opportunities and engaging programming, including colorful murals inspired by Harlem, created by local artists Tiffany B Chanel, Marthalicia Matarrita, Marissa Molina, and Maria "TOOFLY" Castillo."
The Harlem Ever After will also include a fashion show led by designer Kimberly Goldson and featuring designs inspired by the new series.
For more information, visit the official website here: harlemeverafter.com