It's always nice to know that a show stars a lesbian character, and it's even better when it's a lead character, isn't it?
Sometimes our visibility on TV is a bit better, sometimes it's not great so fortunately there are a few surprises like "Hightown".
This new show to debut on STARZ in a few days follows Jackie Quiñones, a lesbian federal Fishery Service Agent, whose life is turned upside down when she discovers a body on the beach in Cape Cod Bay as she comes out of a big party.
On top of that, she finds herself at the center of the Cape's gruesome heroin epidemic.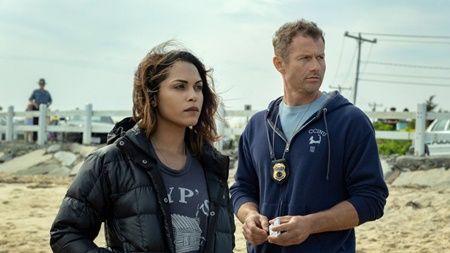 According to the official synopsis, "as a result of this trauma, Jackie takes the first steps toward becoming sober — until she becomes convinced that it's up to her to solve the murder.
"Now at odds with Sergeant Ray Abruzzo (James Badge Dale), an abrasive but effective member of the Cape Cod Interagency Narcotics Unit, she starts to spiral.
"And she's not alone. Ray, too, spins out of control; losing himself in the investigation.
"The lives of everyone connected to this murder crash and converge, reminding us just how complicated — and deadly — our addictions can be."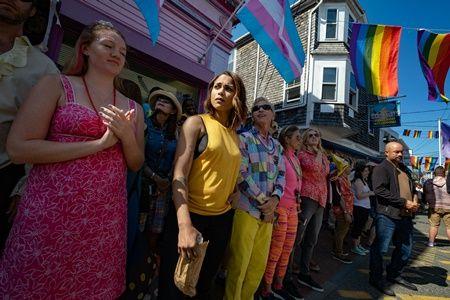 Also, the first season will focus on Jackie's various hookups and relationships and includes many LGBTQ references like the Provincetown Pride parade.
Did I tell you Jackie is played by a bisexual actress? It's too good to be true, I know, but actress Monica Raymund (Chicago Fire), who come out in February 2014 on Twitter, is the one chosen to play this role.
Also of note, the first two episodes of Season 1 were directed by Rachel Morrison, the first-ever woman to be nominated for an Academy Award for Best Cinematography for her work on "Mudbound".
She said that she "learned a great deal about creating a style for the show — while having the confidence that subsequent episode directors would maintain a consistent tone."
"Hightown" will debut on STARZ on May 17. Only a few weeks to go to find out more about it, and hopefully, the show will be captivating.
As usual, here is the trailer to discover this new queer female lead character: