First Look At "Holding Moses"
A subject rarely portrayed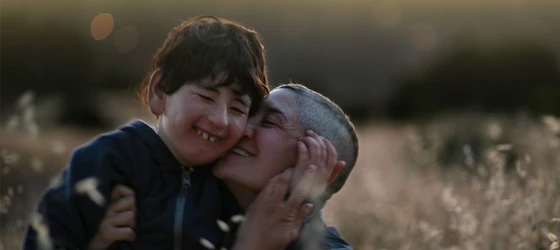 For Randi Rader, a professional queer dancer on Broadway, the birth of her son Moses was both a triumph and distress. Doctors soon discovered that Moses had a rare genetic disorder and that his tenuous future.
This devastating news plunged Randi into a world of uncertainty and grief. However, she eventually found a new perspective and discovered a new language for learning and loving her profoundly disabled son - a language born and honed in the body.
Randi's parenting journey is a true testament to the beauty of parenthood, but it's something that we rarely speak openly about. Through "Holding Moses," a 17-minute documentary, viewers experience the challenges and joys alongside Randi as she navigates her own path.
"Randi's story laces together family, queerness, and disability with vulnerability," a release about the film noted. "It is a parenting journey we rarely discuss openly in our culture. The film team partnered with the Phelan-McDermid, AGENDA, and Moebius Syndrome Foundations, along with several other disability groups. The film also resonates broadly with parents of non-disabled children because, in truth, no parent actually gets the child they imagined."
An Intimate And Inspiring Story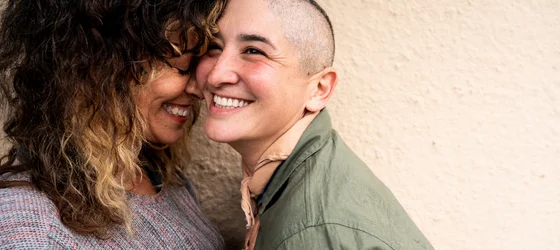 "Holding Moses" is an intimate and inspiring story of love and determination that features stunning visuals filmed by Randi's partner, Rivkah Beth Medow.
"Holding Moses is especially intimate for me," Medow said in a statement. "Our main character, Randi, is my romantic partner, and Moses is her son. In the throes of my own grief experience, Randi and I recorded the story of how she reckoned with her grief around birthing Moses. She shared her story with a fierce honesty that became our audio track. Then we began filming. Time and the changing seasons shaped the vérité and visuals to bring us into Randi's emotional experience. What you're seeing and hearing in this film is a mother revealing her rawest self to her partner."
She added, "By naming and owning our truths fully—in this case, a parent's momentary, heart-wrenching wish for her child—we help dispel the shame narrative and deepen our capacity to love authentically."
Qualified For Oscar Consideration
"Holding Moses" has been screened at many festivals, including the San Francisco Jewish Film Festival and the San Francisco International LGBTQ+ Film Festival (Frameline) where it won the Jury Award for Best Documentary Short.
It also won the Golden Gate Award for 'Best Bay Area Short Film' at the San Francisco International Film Festival, where it held its world premiere.
But its most valuable award is the Jury Prize for Best Documentary Short Film that "Holding Moses" won at the Provincetown International Film Festival, as it allowed the short film to be considered for the Oscars.
Watch The Trailer
Here's the trailer for the short documentary "Holding Moses":
Watch This Beautiful Short Film For Free
Best of all, you can watch this amazing award-winning documentary short film for free on the New Yorker website. So be sure to check it out today! Here's the link: newyorker.com/video/watch/the-new-yorker-shorts-holding-moses.