This new season is almost a spin-off series when you think about it. First, because it has a slightly different name "Master of None Presents: Moments in Love" and it won't be a sequel to season 2 but will instead focus on the queer couple formed by Denise (Lena Waithe) and Alicia (Naomi Ackie).
While the first two seasons followed Dev Shah (Aziz Ansari) as he explored love and life in places like New York, Nashville, and Italy, season 3 will follow Dev's friend Denise and her partner Alicia as they navigate the difficulties of being a modern couple.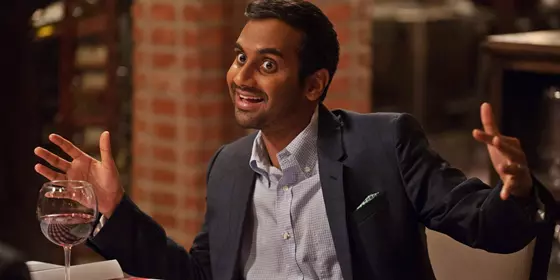 Aziz Ansari
As for Dev, he won't disappear. According to the trailer below, he will still be present during this season 3 in a way we still need to find out.
Also, note that this new season was co-written by Lena Waithe.
Here is the trailer of "Master of None Presents: Moments in Love" that will be available on the streaming platform on May 23, 2021, here: netflix.com/title/80049714