We could have thought the series imagined by Eliot Laurence would be déjà vu, but the theme is actually original.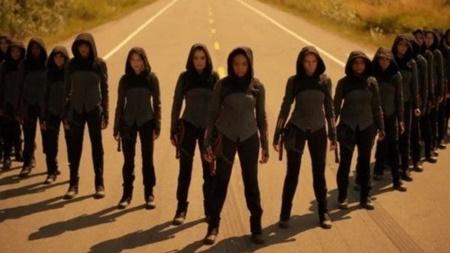 The Story of Motherland: Fort Salem
Three hundred years ago, after years of persecution against witches, they and the U.S. government made a deal. Good witches now have a role as soldiers fighting to protect the people of the country. They are fighting other witches called the Spree who act as terrorists.
Every year, young witches enroll and end up in a kind of boarding school where they follow a basic training in combat magic.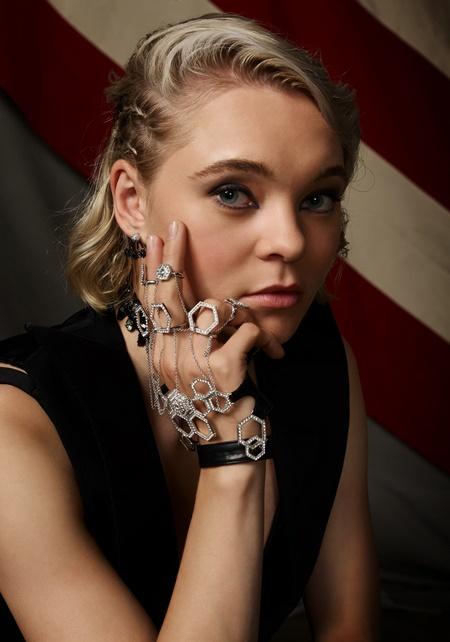 Raelle (Taylor Hickson) is the queer and rebel recruit in this series. She is rather reluctant to authority and has difficulty recovering from her mother's death in a confrontation with the Spree. She possesses the power of healing.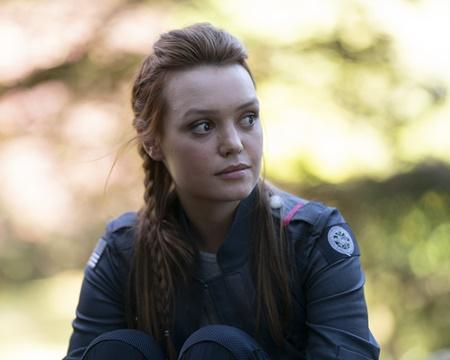 Tally (Jessica Sutton) was raised in a female community. She is the kind, strong-willed witch, the good friend who has enlisted despite her mother's disapproval.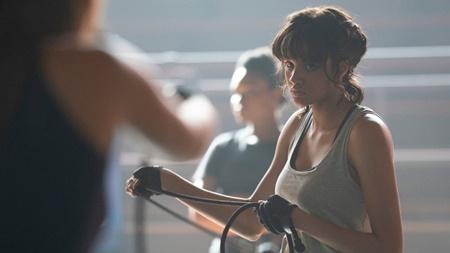 As for Abigail (Ashley Nicole Williams), she grew up in a family of fighting witches, often officers of the witches' army, and is a natural leader of the group.
100% Female Casting
Beyond the story, Motherland: Fort Salem provides the strong women we need on television. In fact, the series has an all-female main cast.
It contributes to the change started by the #MeToo movement.
Motherland: Fort Salem Season 1
From the first episode of season 1, we plunge into a new world that takes time to understand. There's a lot of information. Maybe a little too much. This reminds me of The Handmaid's Tale's very first episodes. In this series, things have become clearer as the story has developed and I hope that this will also be the case with Motherland: Fort Salem because this series is very promising.
Season 1 consists of 10 episodes.
You will need to have your heart set on this first season, because there will be a lot of emotions, sometimes heartbreaking, and a lot of twists and turns.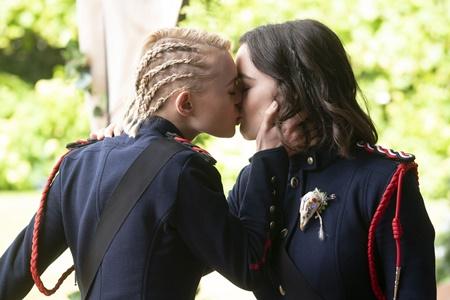 The Queer Romance
Plus, as a bonus, Motherland: Fort Salem features a queer romance that is also the romance at the heart of the Season 1 story.
Female sexuality and relationships are addressed without taboo or modesty.
And what is innovative is that these subjects are dealt with through this queer romance, and not through a straight romance, as is usually the case.
Here's the trailer: