After decades of space exploration and adventure, Sir Patrick Stewart is set to conclude his legendary journey as part of Star Trek with the upcoming season of "Star Trek: Picard." While this is a bittersweet moment for fans, there is still a great deal of optimism, as many of the co-stars from "The Next Generation" will be joining in for the grand finale.
This season promises to provide fans with an unforgettable finale as the crew embarks on a thrilling, epic journey filled with dangers and challenges, unlike anything they've ever faced before.
Now is the ideal moment to bid farewell to one of television's most beloved characters whilst also celebrating Star Trek's accomplishments in its remarkable 50+ year history. Featuring a formidable cast, captivating story, and awe-inspiring visuals, "Star Trek: Picard" season 3 promises to be an immense success and an unforgettable experience for fans around the globe.
Get ready to embark on one last mission with the iconic Jean-Luc Picard and the rest of the crew in "Star Trek: Picard" season 3!
What Can You Expect From "Star Trek: Picard" Final Season?
A Last Chapter For Admiral Jean-Luc Picard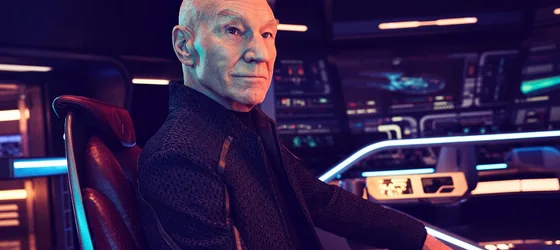 In the epic, thrilling conclusion of "Star Trek: Picard," a desperate message from a long-lost friend draws Starfleet legend Admiral Jean-Luc Picard into the most daring mission of his life, forcing him to recruit allies spanning generations old and new. This final adventure sets him on a collision course with the legacy of his past and explosive new revelations that will alter the fate of the Federation forever.
"I've always felt that one of the things that Picard most appreciated about the job he had [on the Enterprise] was the number of times that the unexpected occurred. And I think that excited him very, very much," Patrick Stewart told Den of Geek about his character in season 3.
The Return Of The Cast Members Of "Star Trek: The Next Generation"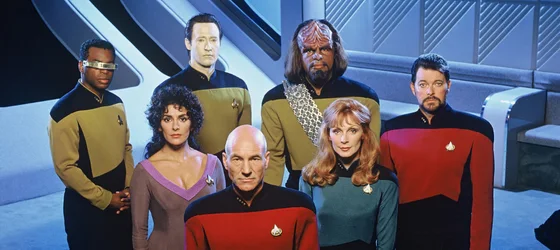 Thus, season 3 will bring back the original cast from "Star Trek: The Next Generation."
Brent Spiner will reprise his role as Adam Soong
Jonathan Frakes will portray Will Riker
Marina Sirtis will portray Deanna
Troi Gates McFadden will portray Dr. Beverly Crusher
Michael Dorn will portray Worf
LeVar Burton will portray Lieutenant Commander Geordi La Forge
Daniel Davis will portray Professor Moriarty, a villain from "Star Trek: The Next Generation"
"I remember watching the premiere of 'Star Trek: The Next Generation' almost 34 years ago with my father like it was yesterday. It was the spark that ignited my love for science fiction," showrunner Terry Matalas said. "So, it's most fitting that the story of Jean-Luc Picard ends honoring the beginning, with his dearest and most loyal friends from the USS Enterprise. It would be an understatement to say that giving these characters a proper send-off is an honor."
Queer Characters Seven Of Nine And Raffi Musiker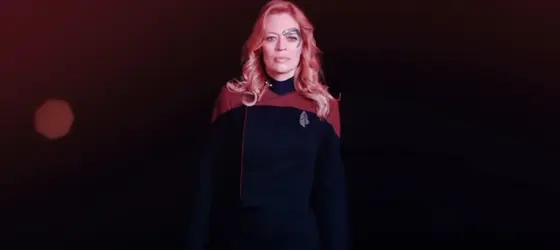 Queer character Seven of Nine has been a beloved figure in the "Star Trek: Picard" universe since she was first introduced, and her role in the upcoming season may be her greatest challenge yet—finding her place within Starfleet and proving that she belongs there. We will be following the significant development that's taken place with her as she is now an highly respected Titan's first officer, after she was placed into an accelerated Starfleet program against her own judgment.
Executive Producer Alex Kurtzman has revealed that this season will delve into Seven's exploration of her identity as she searches for where she belongs.
"Seven has found herself a first officer on her ship, but as we know, Seven is a Fenris Ranger and has a very particular view on how things should go in the universe," he said. "And so a lot of Seven's exploration is about her identity versus the identity of Starfleet and where she fits in."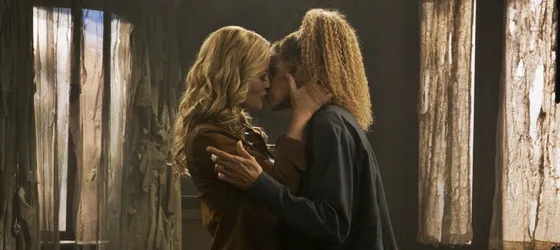 And we can always keep up with the relationship between Seven of Nine and Raffi Musiker in the upcoming episodes.
New Characters In Season 3
Season 3 will feature a dazzling array of new characters that all bring unique and invaluable contributions to the final season. Thus: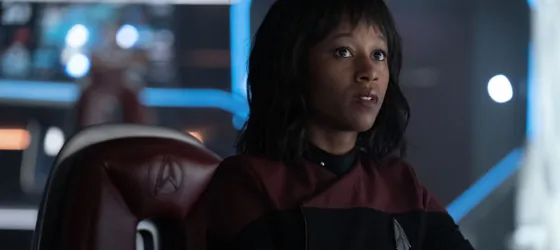 Ensign Sidney La Forge (human), played by Ashlei Sharpe Chestnut, is the helmsman of the USS Titan. Unlike her sister, Alandra (Mica Burton), she didn't want to build ships; she wanted to fly them. Sidney and Alandra are both children of Geordi La Forge.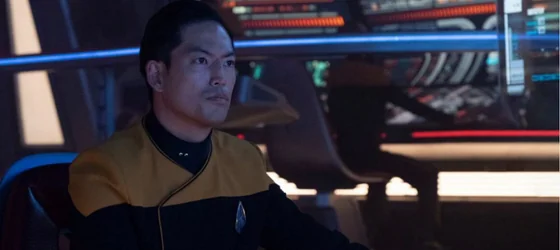 Lieutenant Matthew Arliss Mura (Bajoran) is the Tactical officer who has served on the Titan for the last 3 years and is exactly who you want at that station when you hear "give 'em everything we got!"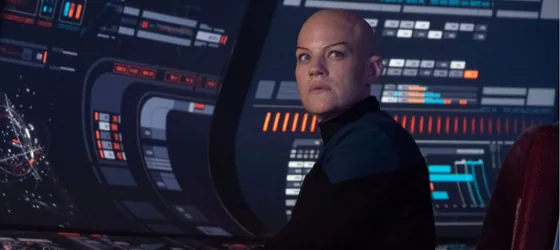 Lieutenant T'Veen (Vulcan) is the Science Officer. Several captains fought to have her on their bridge. The Titan won.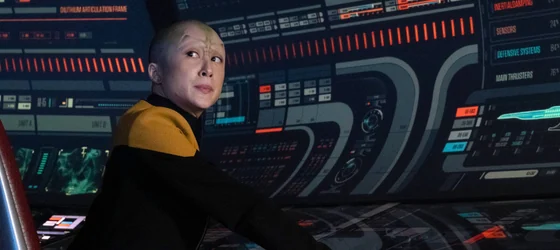 Ensign Kova Rin Esmar (Haliian) is a master of communications. They graduated at the top of their class and speak over 72 alien languages.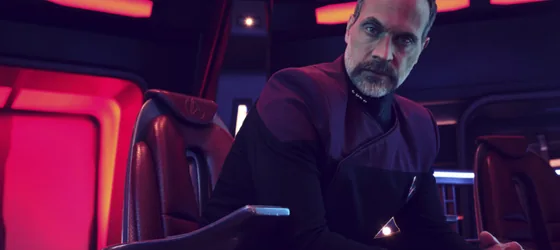 Captain Liam Shaw (human), Commanding Officer played by Todd Stashwick, has an extensive past within Starfleet that will be explored more deeply in season 3.
Amanda Plummer (Ratched, Pulp Fiction) and Ed Speelers (Outlander) will also be joining forces as Captain Vadic and Dr. Beverly Crusher's assistant, respectively.
Alas, this story's conclusion won't include Alison Pill (Dr. Agnes Jurati), Santiago Cabrera (Cristobal Rios), Evan Evagora (Elnor), and Isa Briones (Soji).
A New Ship
The third season of "Star Trek: Picard" has sparked a lot of enthusiasm among fans, most notably with the introduction of a new ship called Enterprise-F. While Terry Matalas, the showrunner of the show, cautioned viewers that the Enterprise's appearance won't be the focal point of this season, its creation has still set high anticipation for what's coming.
"I would caution fans [that] the season does not take place on the Enterprise-F. It is important, I will say, but it's not the focus of the season," Matalas said in an interview with Trek Central.
Trailer: The Final Journey Begins Today
Here is the official trailer for the highly anticipated third and final season of "Star Trek: Picard." It's clear that this is going to be an incredible season that will reignite your memories while taking you on thrilling brand-new adventures.
Release Date And Where To Watch "Star Trek: Picard" Season 3
Fans of the "Star Trek: Picard" series around the world can now rejoice knowing that the upcoming season of the show is soon to be released.
Paramount+ To Launch Season 3 On February 16, 2023
Paramount+ has announced that season 3 will start on February 16, 2023, in the United States, with new episodes available for streaming weekly.
You can access Paramount+ here: paramountplus.com/shows/star-trek-picard.
Prime Video Offers Global Access To Season 3 Starting February 17, 2023
People from more than 200 countries across the world will have access to "Star Trek: Picard"'s third season on Prime Video as of Friday, February 17, 2023 - simply click this link for access: primevideo.com/dp/0ND96M59BZE7E7JCN4I0WT12R1.
CTV To Air The New Season In Canada, With VOD Access On Crave
For Canadians, the new season will air on CTV and be available for streaming on Crave. Here's the link for CTV: ctv.ca/shows/star-trek-picard and for Crave: crave.ca/en/tv-shows/star-trek-picard.
More Seasons?
The second and third seasons were created to provide a conclusion to the show. However, executive producer Alex Kurtzman left open the possibility that things could change if need be.
"When we started the series, Patrick and we all talked about really wanting it to just be three years, feeling like we could really tell a complete story with the season you're now seeing as our endpoint," he told TVLine. "That being said, anything is possible. If a show blows the doors off the place, as we're certainly hoping it will, and we're very, very proud of season 3, who knows?"
Patrick Stewart expressed his desire for the series to come to a close after three seasons, but he made it clear that one should never say never. He eagerly awaits the success of season 3 and believes it could create new narrative possibilities moving forward.
"If we can maintain the work that we did on Seasons 1, 2, and 3 of Picard, then absolutely, yes," he said about a potential return. "Because there is still enormous potential for narrative in what we've been doing, and there are doors left open, still. We didn't close all of them."