Since the beginning of the COVID-19 pandemic, many of us have already been on lockdown for a month and most of us will remain on lockdown for another month.
But thanks to the streaming platforms, we have now access to free shows.
Watch Lesbian Series Dickinson For Free
On Apple TV+, you will be able to watch for free a few shows like Dickinson, the series that traces the love story of queer author Emily Dickinson (Hailee Steinfeld) with her girlfriend.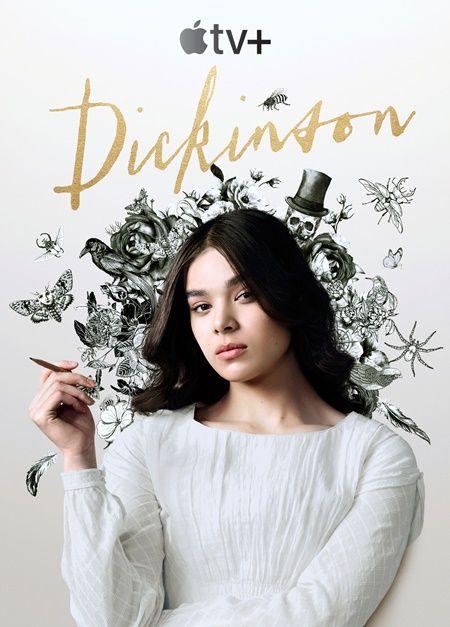 It's a great opportunity if you haven't had the chance to enjoy one of the best lesbian series of the moment yet while waiting for season 2.
The other programs available for free are :
"Servant": a twisted psychological thriller.
"For All Mankind": a drama in which the USSR was on the moon before the United States. The series follows the U.S. in its attempt to pre-empt space exploration once again.
"Helpsters": a team of monsters who solve problems.
"Ghostwriter": re-imagining of Sesame Workshops' 1992 series, which talks about literary works.
"Little America": a series that tells the true stories of immigrants in America.
"Snoopy in Space": an animated series in which Snoopy tries to become an astronaut at NASA.
"The Elephant Queen": a moving documentary about Athena, an elephant matriarch and her family.
Free limited-time access is available without subscription and from many devices (iPhone, iPad, Apple TV, iPod touch, Mac, some Samsung and LG smart TVs, and Amazon Fire TV, and Roku devices).
Want more?
Last week, HBO also made shows like "Veep", "Silicon Valley", "Succession", "The Sopranos" and "Barry" available for free on their streaming platforms HBO Go and HBO Now.
They also removed payment for several documentary films and series.
Finally, you should also know Showtime, Acorn TV, Sundance Now, Shudder, UMC and other television services have extended their free trial period to 30 days, giving you more time to enjoy their libraries.