A few hours ago, the news of the cancellation of Gentleman Jack was released.
"HBO will not be moving forward with a third season of Gentleman Jack," the network said in a statement to Deadline. "When we began this journey more than five years ago, we knew the series' creator Sally Wainwright had a uniquely compelling vision, and it's been tremendously gratifying to see how Anne Lister's journey has resonated with viewers. We are incredibly grateful to Sally, to the impeccable Suranne Jones and Sophie Rundle, and to the entire cast and crew for bringing Anne and Ann's story to life. We'd also like to thank our partners at BBC and Lookout Point for their collaboration on two remarkable seasons."
What A Show! What A Woman!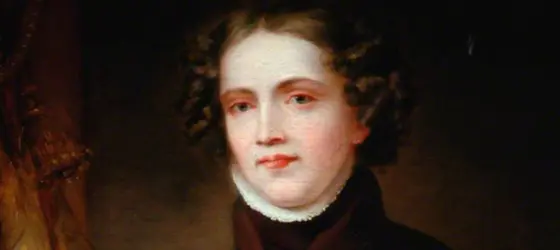 Gentleman Jack was a British historical drama television series created by Sally Wainwright that first aired on BBC One and HBO in 2019.
Gentleman Jack was based on Anne Lister's real-life story and especially on her diaries, which were rediscovered in the 1980s and which provide detailed accounts of her romantic relationships with other women. Her writings earned her the unofficial title of "the first modern lesbian."
The series, set in 1832, followed Anne Lister (Suranne Jones) as she tried to manage her relationships with women at a time when society expected her to marry a man and start a family. While Anne often felt frustrated by the constraints society placed on her, she also liked to be a bit of a rebel and push the envelope. This made for an interesting dynamic, as Anne was always torn between following the rules and breaking them. In the end, though, Anne always remained true to herself, which is one of the things that made the series so special.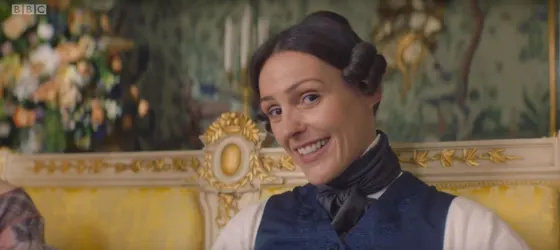 Thus, in season 1 of the show, we follow Anne Lister as she courts her new love interest, Ann Walker (Sophie Rundle). She is determined to marry her, and we see her go through the ups and downs of their relationship. We also see how Anne deals with her own insecurities and self-doubt, as well as the obstacles that come up along the way.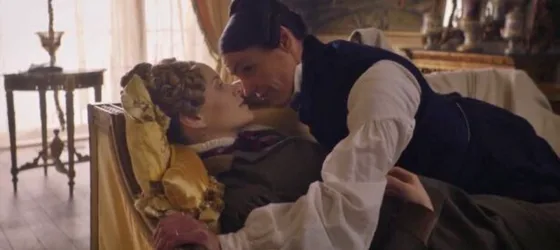 Then, in season 2, Anne and Ann move in together to Shibden Hall as a married couple. The two women were determined to become a powerful force by combining their fields, but they faced many challenges. They had to navigate society's expectations and deal with the disapproval of Anne's parents. Despite these difficulties, they remained committed to each other and continued to build their lives together.
Gentleman Jack has been praised by fans and critics since its debut. The show has been lauded for its writing, acting, and story.
The drama series was not only humorous, but it also dealt with more serious issues such as sexism, homophobia, and classism. It was interesting to see how Lister dealt with each issue she faced and how she was able to break through so many barriers to become who she was. In the end, Gentleman Jack was a fun and thought-provoking series that offered a glimpse into the life of a truly pioneering woman.
So Why Was Gentleman Jack Cancelled?
Gentleman Jack is a British series that was produced in part by the BBC. U.S. production and broadcasting company HBO was a major factor in its success, but it quickly became apparent that the series had a much wider audience in the U.K. than in the U.S.
And add to that the production delays due to COVID, which largely contributed to a drop in public interest. I remind you that the release of the second season was postponed for three years. As a result, the number of viewers has dropped drastically, to the point of not passing the minimum required by HBO for a renewal.
Gentleman Jack Stars React To The News
When news of Gentleman Jack's cancellation began to spread, the show's stars took to social media to share their feelings and thank fans for their support.
Suranne Jones, who played Anne Lister, shared a blooper reel from the show's second season with her followers on Instagram, thanking viewers for their support. She said she was grateful for the opportunity to bring Anne Lister's story to life. Sophie Rundle said she was "fiercely proud."
Both actresses also talked about the "huge impact" the series has had, despite its relatively short run. Jones said she has been overwhelmed by the fan response and is proud to have been a part of something so special. Rundle, meanwhile, echoed those sentiments, saying she has been blown away by the impact of the series and hopes it will inspire people to be themselves.
Lookout Point, Gentleman Jack's production company, also released a statement in response to the news. In that statement, the company shared what an "absolute honor" it has been to bring Anne Lister "into the 21st century."
"Here's to never conforming to the way people think a woman should look, or think, or be," they said.
Gentleman Jack Was A Unique and Memorable Series, And It Will Be Missed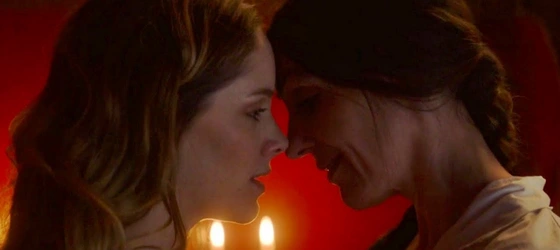 It's always sad when a series you love comes to an end. But it's even sadder when that series ends before it really had a chance to start. Gentleman Jack is one of those shows. It was a beautifully shot and brilliantly acted period drama that deserved to be seen by a much wider audience.
HBO's decision to cancel Gentleman Jack after only two seasons is a real shock. The series was one of the most critically acclaimed series on television and deserved at least a third season to conclude it properly, especially because the series crossed the 90+/100 mark of positive ratings, which is rare.
Gentleman Jack was a truly unique and memorable series, and it's disappointing that it didn't get the recognition it deserved. Gentleman Jack was a great lesbian show and it will definitely be missed.