The series "Motherland: Fort Salem" has been renewed for a second season, so we will continue to follow its two queer characters and their relationship that started in season 1.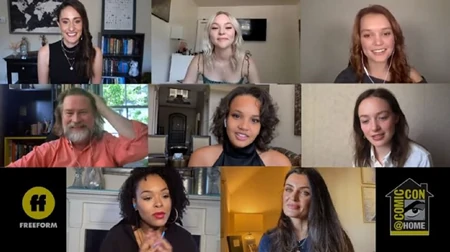 It is not possible to know, at this time, when season 2 will be released on Freeform, except that it will be in 2021. Nevertheless, the cast and the creator of the show were quite chatty during the Comic-Con conference, and I could learn more about the new season.
A Look Back At The End Of Season 1
Do you remember that season 1 ended with a big revelation? It was indeed discovered that Raelle's mother, Willa (Diana Pavlovska), is still alive, but that she is the one who gave the orders to Scylla (Amalia Holm) from the beginning.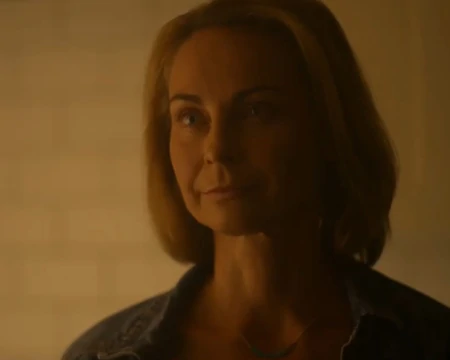 Willa Collar
It looks like she has crossed over to the other side and is trying to train her daughter to do the same.
Of course, this is bound to impact Raelle's (Taylor Hickson) life once she learns the truth about the two women who matter most to her.
"Motherland: Fort Salem" Season 2
Generally speaking, all the characters will be affected in this season 2 by the balance between "what is necessary force? What is justifiable? That's going to play through many of our characters' dynamics," as the creator of the series Eliot Laurence said.
Then, we may see some unexpected changes, especially after the return of an ancient evil force, The Camarillas.
"The Camarillas are genuinely horrible," Laurence said. "They were a witch-hunting organization that was alive and active back in early Alder days. They were the ones who were behind the Inquisition... using all that chaos to root out witch families. Their stated aim is to wipe the stain of witch blood from the world. They're openly genocidal. They're really, really bad."

"What we're going to see in season 2 are these very different and very full of conflict organizations — the Spree and the witch army — realize we have the same enemy," Laurence teased. "We may want to help each other because if they win, we're all gone."
The Spree and the witch army could, therefore, find themselves allies under the right circumstances, which will surely help Raelle's business.
The Beginning Of Season 2
Season 2 will begin "on the ground in a Spree cell. We're going to learn what that feels like; we're going to see how the Spree's changing. Both Scylla and Willa will be pulled towards Raelle. It's going to be very dramatic," as Laurence explained.
Raelle, Scylla, And Willa
Taylor Hickson, who plays Raelle, said she "is going to be quite angry with her mother."
However, Laurence also said that "there's joy in it too, and there's definitely a mother-shaped hole in her life that she longs for, so there's going to be many layers."
The Other Characters
Concerning the other major characters of the series: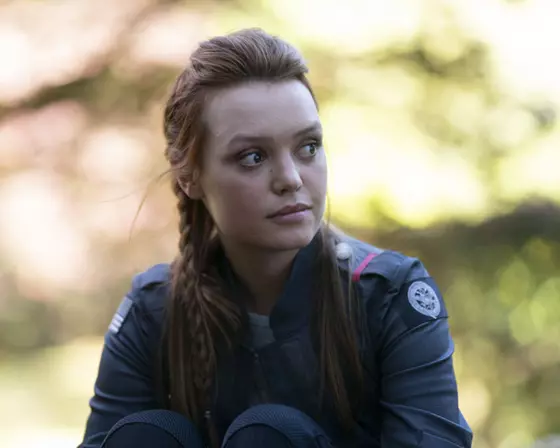 Tally (Jessica Sutton) gave up her youth to save General Alder (Lyne Renée).
"The moment itself on the battlefield, there was no way the unit was going to get out of there without Alder and her power," actress Jessica Sutton explained. "It was the impulse of the moment to do the right thing. As the last chapter of season 1, we've seen Tally's arc of her naiveté being chipped away. Lessons were bound to come her way, and in this beautiful arc that Eliot wrote, she's maturing. She's waking into a woman and waking into her power."
But will she remain old? Laurence did not want to answer this question.
"I don't want to give that away quite yet," he said.
However, he added:
"The connection of biddie-ship is so profoundly intimate... and deep. That will haunt Tally throughout the entire season because Tally will start to remember Alder's memories."
Maybe there will be rebellion afterward?
New Characters
Unfortunately, Laurence confirmed the new characters that will appear in season 2 will be men whereas we had benefited from an almost predominantly female cast in the first season, which brought originality to the series.
"You're going to get some new male witches," he revealed. "War College is the advanced training that we will be moving into, and there are more men there than there were in season 1."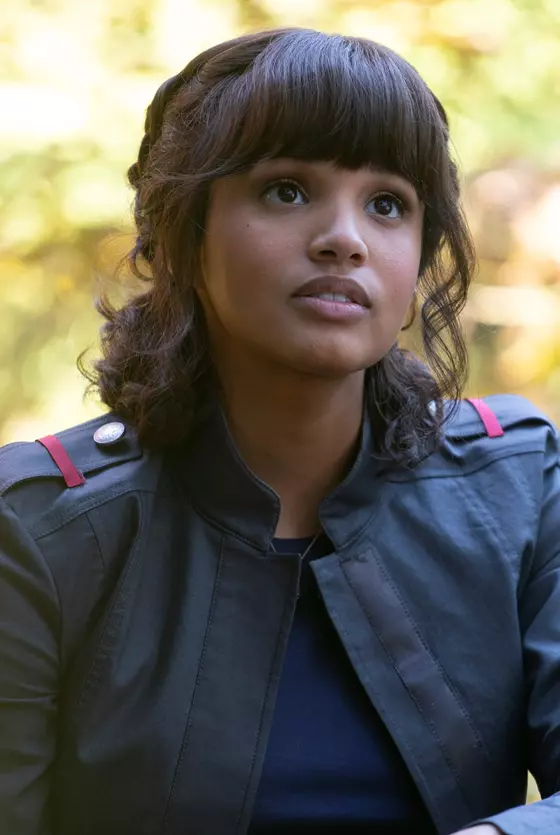 As you can imagine, Abigail Bellweather (Ashley Nicole Williams) will be among those who will benefit from this the most.
The LGBTQ+ Representation
During this virtual conference, they also discussed the LGBTQ+ representation in the media since the series "Motherland: Fort Salem" contributes to the visibility of our community with queer characters, Raelle and Scylla, and their relationship.
"When you see LGBT representation in film, it's so rare, especially in protagonists," Hickson (Raelle) said.
"I had the impression that [representation and] diversity in Hollywood was massively expanding. That mindset was part of the problem," she added.
She continued:
"When these communities finally do get a nod, it's not to the extent of screen time that you see 'Raylla' have. They're quickly killed off, or they're token characters." (yep)
In season 1, the story evolved mainly within the witch army where racism and homophobia don't exist, but, as the creator of the show explained, "outside in the world at large it's a little closer to the world we know."
"In season 2, we're going to see witch hatred and what that looks like," he added.
So "Motherland: Fort Salem" season 2 is coming soon. Stay tuned!