President Biden was looking for someone to represent the U.S. in a position that President Trump had left vacant for years - with her experience, Chantale Wong was an easy choice!
The White House explained Wong is "a leading authority in international development policy with over 30 years of experience in the multi-disciplinary field that includes finance, technology, and the environment."
Wong was a U.S. representative to the Asian Development Bank and former Chief Financial Officer of foreign aid agency Millennium Challenge Corporation, Budget Director at NASA, and Acting Budget Director of The U.S. Treasury Department.
She has worked in the government for at least 25 years. She has been an important part of both the Clinton and Obama administrations.
After Donald Trump became president, Wong retired and enjoyed being home with his family every day instead.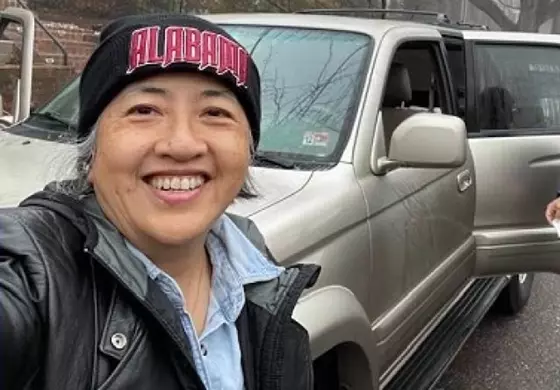 Now back in service Chantale Wong will be appointed to an ambassadorship position as the U.S. Director of the Asian Development Bank.
But what's the Asian Development Bank?
The Asian Development Bank (ADB) is a financial institution that works on the government level with over 60 member countries.
The director post of the ADB is a prestigious position in the State Department. As an observing member of the United Nations, this level is equivalent to that of ambassadorship.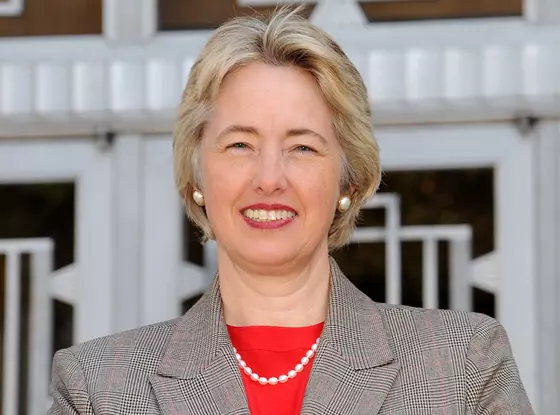 Annise Parker
This is also important for our community as Annise Parker, President and CEO of the Victory Institute, an LGBTQ organization that supports LGBTQ people entering politics, noted.
"Today Chantale moved the bar as the first out lesbian and first out LGBTQ person of color nominated at an ambassador level, yet this important moment is about more than making history.

"Chantale will represent the most powerful nation in the Asian Development Bank at a time when many of its member states criminalize LGBTQ people and deny them the right to marry.

"Her presence and leadership can change perceptions of LGBTQ people among representatives from other nations — potentially inching countries toward more acceptance of LGBTQ citizens.

"While she was nominated because of her exceptional qualifications and expertise, Chantale will be a powerful symbol of the Biden administration's commitment to equality and member states will be forced to notice and respect it."
President Biden is making history by appointing Chantale Wong, the first lesbian ambassador in U.S. history and the first LGBTQ person of color to serve as an ambassador-level position! Wong will represent the United States at one of the most powerful institutions while pushing countries towards more acceptance of people like herself who are LGBTQ citizens.
Photography 1 from Focus on the Story