Time for change: Mayor replaces fire chief
After months of public complaints and infighting at the LAFD, Mayor Eric Garcetti announced he will be replacing the Fire Chief and appointed Kristin Crowley to take over this position.
Many Los Angeles locals have welcomed the change in chief at LAFD. For months, there had been public complaints and infighting about the alleged harassment and hazing of female firefighters in Los Angeles, California.
A recent survey revealed that more than half the city's women firefighters have experienced bullying and harassment. And only 13% felt like LAFD cared about them in any way.
The call for Chief Ralph Terrazas' resignation came from all quarters.
The people have spoken, and their voice was heard by the mayor, who appointed a new chief, a woman. The City Council then confirmed unanimously this appointment.
Kristin Crowley: 22 years of saving lives
Left to right: Nury Martinez, Kristin Crowley, Eric Garcetti and Ralph Terrazas (Photo: City of Los Angeles).
Kristin Crowley is an inspiration to all who know her. She is an active member of the LAFD and has spent 22 years serving her community. She was the department's first female fire marshal. She later became the second woman to earn the rank of chief deputy. Over the past few years, Crowley helped develop the LAFD's youth development program.
Mayor Eric Garcetti (photo by Emily Shur)
"Chief Crowley is a leader of exceptional character," said Garcetti. "That brilliance and that commitment propelled her rise through the ranks of the LAFD."
The Challenges Ahead
One of the most important challenges that Kristin Crowley will face as head of LAFD is addressing issues concerning bullying and harassment within her department. She has made it clear that this type of behavior won't be tolerated.
"The intention here and now is to ensure that all of our members, both women and men, come to work and feel safe and feel heard," she said. "If that type of behavior is occurring, that will not be tolerated. Period."
The appointment of Kristin Crowley as head of the LAFD is a ray of hope for a better future for female firefighters.
Her commitment to the LGBTQ community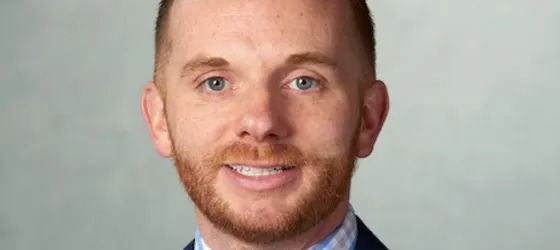 Joe Hollendoner
Los Angeles LGBTQ Center's Executive Director Joe Hollendoner said that Fire Chief Crowley is "highly committed to strengthening the relationship between LAFD and the Los Angeles LGBTQ community."
Chief Crowley is a big win for diversity and inclusion in the Los Angeles Fire Department! We congratulate her on her appointment.