An Unexpected Democratic Victory In A Traditional Republican Stronghold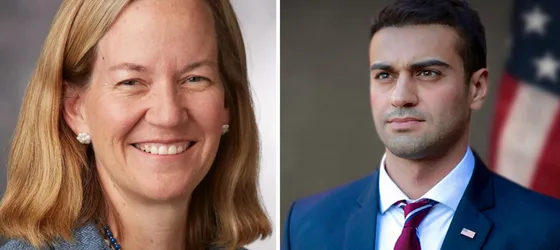 The results of the Arizona Attorney General election were a shocking surprise to many, with Democrat Kris Mayes winning an enthusiastic and decisive victory against a well-known Republican candidate, Abraham Hamadeh, who was backed by former President Donald Trump.
Following a mandatory recount due to a glitch in one county, it was officially confirmed that Kris Mayes emerged victorious in the fierce contest for Arizona Attorney General. She clinched a comfortable margin of 280 votes over her opponent.
"I'm excited and ready to get to work as your next attorney general and vow to be your lawyer for the people. Onward!" Mayes said in a statement.
What the Voters Are Saying Through Their Vote
Kris Mayes was supported by the LGBTQ Victory Fund in her campaign to become Attorney General. Her victory in the initial voting round was met with cheers from the organization that described Kris as a "champion of equality who believes in democracy" - a clear reference to her opponent's persistent refusal to acknowledge that Joe Biden won the 2020 Presidential election.
"In a state with bans on abortion and same-sex marriage still on the books, the symbolism of voters choosing an out LGBTQ Attorney General cannot be overstated," Annise Parker, the president and CEO of LGBTQ Victory Fund, said in a statement. "Kris has a long track record of taking on big fights and winning on behalf of her community and will be a powerful pro-equality, pro-choice force in Arizona."
Kristin Kay Mayes's Amazing Career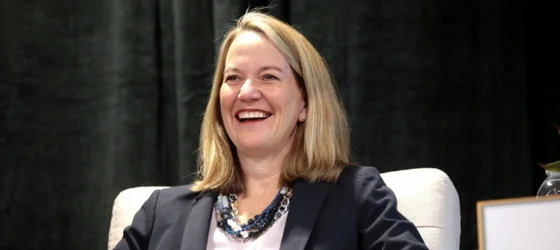 Photo by Gage Skidmore
Kristin Kay Mayes, 51, is a shining example of what can be achieved through ambition and determination. She was born and raised in Prescott, Arizona, where Kris attended public schools. After qualifying for the Flinn Foundation scholarship program, she was able to fulfill her dreams by attending Arizona State University (ASU). And not only did she graduate with her degree in political science, but she graduated as valedictorian of her class while also serving as editor-in-chief of the State Press, the university's newspaper.
Her Successful Start In Journalism
Upon graduating from university, Mayes began her career as a journalist. After working as both a general reporter for the Phoenix Gazette and a political reporter for the Arizona Republic, she enrolled at Columbia University in New York. This helped her obtain a Master's degree in Public Administration.
Following her graduation, she returned to the Arizona Republic and covered the 2000 United States Presidential campaigns of Senator John McCain, former Vice President Dan Quayle, publisher Steve Forbes, and Governor George W. Bush. Mayes even co-authored a book titled 'Spin Priests: Campaign Advisors and the 2000 Race for the White House.'
Her Glorious Career In Justice And Leadership
After the presidential campaign, Mayes sought to pursue a career in law. She enrolled at Arizona State University Law School, where she graduated with magna cum laude honors, an accolade that rewards students who have achieved exceptional academic success.
In 2003, she was appointed as an Arizona Corporation Commissioner and dedicated her term to preserving pipeline safety, promoting renewable energies, and regulating natural gas. In 2004, she achieved a full term in office after defeating Libertarian candidate Rick Fowlkes and was elected for an additional mandate in 2006. In 2010, with her duties limited, she was replaced by her Republican colleague Brenda Burns.
Throughout these years on the Commission, Mayes has been an invaluable ally in the pursuit of safe and renewable energy for Arizona consumers.
Her Prestigious Appointment To Arizona State University
In December 2010, Kristin Mayes was brought on board at the Sandra Day O'Connor College of Law at Arizona State University to lead a groundbreaking program. In addition to her role as Professor of Practice, Co-Director of the Energy Policy Innovation Council, and Director of the Utility of the Future Center, Mayes was appointed Senior Global Futures Scholar of the ASU Global Institute of Sustainability and Innovation.
Kristin Kay Mayes' Unwavering Political Engagement
In 2019, Kris Mayes broke away from the Republican Party in the face of Trumpism's growing influence. She joined the Democratic Party to further her advocacy for the causes she holds dear.
Arizona Takes A Big Step Towards Inclusion With Kris Mayes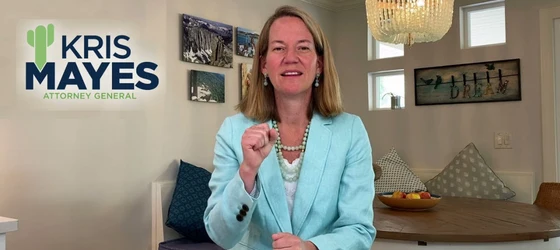 With Kris Mayes' remarkable victory, Arizona and the entire nation took a huge stride in promoting inclusion. As a result, Mayes became:
The second woman elected as Arizona's Attorney General after Janet Napolitano
The third openly lesbian state-level Attorney General in the US after Maura Healey in Massachusetts and Dana Nessel in Michigan
And the second openly LGBTQ+ person elected to a statewide office in Arizona following Kyrsten Sinema
Let's celebrate this momentous accomplishment as we congratulate Kris Mayes on her inspiring victory!