Who Is Maura Healey?
A True Pioneer
A native of New Hampshire, Maura Healey, 51, is a graduate of Harvard Law School.
She then worked as a prosecutor in Middlesex County, Massachusetts. She later worked for a private law firm in Boston before serving as chief of staff for former state Attorney General Martha Coakley.
In 2014, she made history by becoming the first LGBTQ+ Attorney General in the United States when she was elected to the position before being re-elected in 2018.
Her Crusade For The People
During her tenure, Maura Healey handled several high-profile cases, including fighting to stop oil giant Exxon Mobil Corp's green deception.
She has also worked to protect students and homeowners from fraud by predatory lenders and to crack down on opioid traffickers, such as OxyContin manufacturer Purdue Pharma.
In all of her work, Healey has shown a commitment to justice and a determination to hold those who break the law accountable for their actions. Her record of public service is one that we can all be proud of. She remains an inspiring example of what it means to fight for what is right.
A Fervent Resister Against Trump
As the nation's top law enforcement officer, Healey has been at the forefront of the fight against Donald Trump's illegal and unconstitutional actions.
She has led or joined dozens of lawsuits against the Trump administration, challenging everything from Trump's travel ban to his rollback of environmental regulations.
In these dark times, Healey's bold and fearless leadership has been a beacon of hope for those who believe in justice and equality.
A Strong Advocate For Women's Rights
Besides her many accomplishments, Healey is a strong supporter of women's rights. She has been a powerful advocate for abortion rights and has helped to create a safe and accessible abortion process for women in Massachusetts.
Massachusetts' First Openly Lesbian Governor?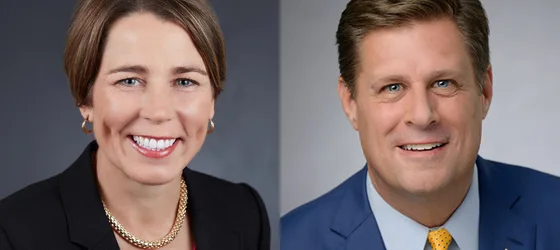 On September 6, Healey won the Democratic primary by a wide margin with 85.4% of the vote. She will now face her Republican opponent, Geoff Diehl, in the November 8 general election. If she wins, she will make history as the first openly lesbian governor in both Massachusetts and the United States.
Diehl has received the endorsement of former President Donald Trump. And given that support, as well as Diehl's role as co-chair of Trump's 2016 Massachusetts campaign, he will have a strong voting base among Republicans.
But while Diehl has capitalized on his connection to the former president, it is unclear whether that will be enough to win him the election against Healey. She is currently considered the heavy favorite.
If Elected Governor...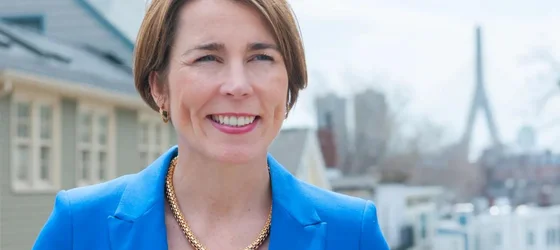 If elected, Maura Healey said she would work to expand job training programs, make child care more affordable, and modernize schools. In particular, she wants to see more done to address income inequality and make higher education more affordable for Massachusetts residents.
Healey has also made it clear that she intends to continue many of Governor Baker's policies if elected, including addressing climate change and investing in public infrastructure projects. However, the most controversial issue is undoubtedly abortion. The recent Supreme Court decision overturning Roe v. Wade has left many women anxious about their rights. On this issue, Healey has stated unequivocally that she would protect abortion access in Massachusetts if elected governor. This is a major difference between Healey and her opponent.
Annise Parker Endorses Maura Healey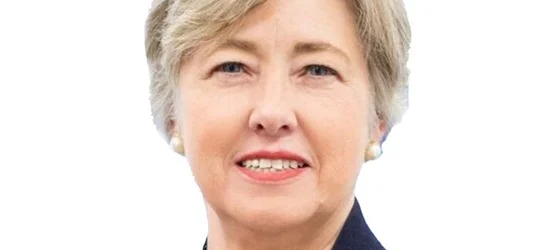 Annise Parker, former mayor of Houston and president and CEO of the LGBTQ Victory Fund, issued the following statement of support after Healey won the Democratic primary:
"As attorney general, Maura has used the power of the legal system to fight the opioid epidemic, protect our environment, safeguard LGBTQ rights, and so much more. She knows how to disrupt the status quo and get real change done on behalf of her constituents.

"As governor, we are confident she will leverage this experience to help create a more just future for all Massachusetts residents, especially LGBTQ kids who've felt the brunt of anti-LGBTQ attacks this year.

"Her success tonight is a clear sign that our collective perseverance and grit will ultimately win out over the wave of intolerance sweeping our country."
It's Time To Vote!
Faced with relentless attacks on abortion access and LGBTQ+ rights, it is more imperative than ever to support candidates like Maura Healey, who will fight for us.
Her election would also be a major milestone for our community and would send a powerful message that we are here to stay.
If elected, Healey would become the third LGBTQ+ governor in U.S. history, following Kate Brown in Oregon and Jared Polis in Colorado. This is even if Tina Kotek is running for governor to replace Kate Brown in Oregon and could also become the first lesbian governor in the country.
So if you live in Massachusetts, make sure you are registered to vote and make your voice heard on Election Day. You can create a better future for all of us.