"We Baby Bears" Boosts Inclusivity: LGBTQ+ Portrayal In New Episodes

The adventures of Grizz, Panda, and Ice Bear are back in full force!
Fans of "We Baby Bears" will be thrilled to discover the captivating new episodes of this animated series, which highlight the young years of the irresistible Grizz, Panda, and Ice Bear. Dive into this article to explore the thrilling plot of the new chapter of "We Baby Bears" and the unexpected LGBTQ+ revelations concocted by Manny Hernandez's talented team.
"We Baby Bears": A New Chapter In The "We Bare Bears" Universe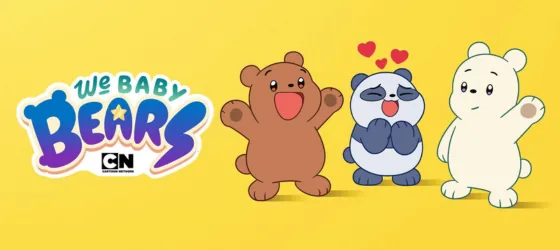 "We Baby Bears" is Cartoon Network's new animated television series, a prequel derived from the famous animated series "We Bare Bears." Developed by Manny Hernandez and produced by Hernandez, Daniel Chong, and Sam Register, the show has renowned guest stars such as Anjali Bhimani, Rhys Darby, Janeane Garofalo, Young MA, Jason Mantzoukas, Stephen Oyoung, Willow Smith, Bernardo Velasco, ... ensuring it appeals to all ages.
Tom Ascheim, President of Warner Bros. Global Kids, Young Adults and Classics (GKYAC), had expressed his enthusiasm for the project in a statement.
He had said, "Manny's admiration for anime and music comes to life in this new extension of a beloved franchise. Spectacular landscapes and musical inspirations transform this new series into an unforgettable journey for all We Bare Bears fans and beyond. And did I mention they're baby bears!?!"
According to Cartoon Network, the show follows baby bears in their search for a place to settle down and fit in. Each episode takes them into vibrant and colorful worlds, where they befriend legions of familiar fairytale faces. Throughout their non-stop crusade, they are faced with the decision to stay or continue their journey to a permanent residence they can call home.
"We Baby Bears": Renewed & Ready For More Fun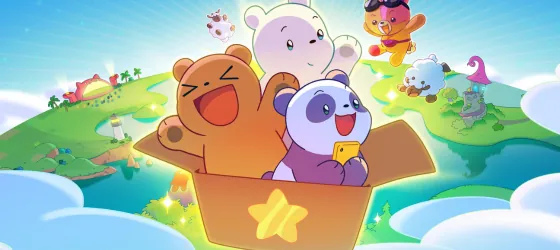 Despite receiving mixed reactions from critics following its debut season, "We Baby Bears" has secured more episodes. This leaves us eager to see what Manny Hernandez and his creative team have in store for the next captivating chapter of this enchanting story. The upcoming second season will be packed with 25 episodes, teeming with brand-new stories starring the trio of adorable bear cubs. It will also showcase a talented LGBTQ voice cast and embrace a more inclusive approach.
"We Baby Bears" Season 2: Exciting New Adventures Await!
Grizz, Panda, And Ice Bear's Journey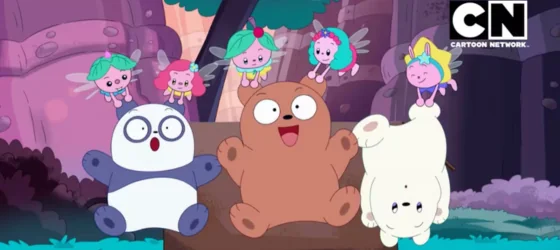 In season 2, the lovable trio of Grizz, Panda, and Ice Bear embarks on a fresh set of adventures in the bustling city of San Francisco, striving to assimilate among their human counterparts. Brace yourself for a delightful blend of humor and absurdity that can melt even the grumpiest bear's heart. Through thick and thin, our endearing friends may stumble into their new lives. However, they can always rely on one another to navigate any predicament easily.
LGBTQ+ Representation In The "We Baby Bears" New Episodes
Dominique Jackson Joins The Cast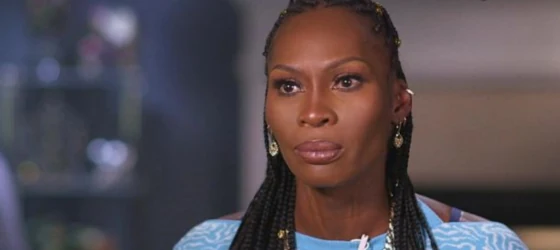 Dominique Jackson, the transgender actress widely recognized for her captivating performances in the Emmy and Golden Globe-winning shows "Pose" and "The Book of Queer," is set to dazzle audiences again with her latest venture into the realm of animation. This time, she will lend her incredible talent as a guest star in the final episode of season 1 of "We Baby Bears," titled "Little Fallen Star," that has been released a few days ago and in which she plays Cassi - a flamboyant villain.
The story follows the bears as they travel through space to uncover the origin of their mysterious magic box. However, their journey is disrupted when they encounter the queen of the galaxy and her power-hungry sister, Cassi. On their mission, they are involved in a cosmic battle for the universe. With Jackson as Cassi, she portrays a fabulous villain who aspires to immortality. In a chilling moment, she reveals that she must "drain every star" to maintain her smooth and wrinkle-free skin. This episode promises to be packed with action, suspense, and cosmic drama.
Watch Dominque Jackson as Cassi in the video below:
Other LGBTQ+ guest stars to be featured in season 2 include Alok Vaid-Menon and Harvey Guillén.
Celebrating Pride
As Pride Month approaches, we have even more reasons to celebrate with the announcement of an inclusive episode called "Polly's New Crew" in the second season. This special installment aims to emphasize diversity and LGBTQ+ representation. It does so by reflecting on the experiences of some team members who have recently come out using the they/them pronouns.
An Enchanting Soundtrack By K-Pop Girl Group TRI.BE
While the show continues to champion inclusivity and representation, it also promises to capture audiences through its music. A captivating score from K-pop girl band TRI.BE establishes the ambiance for the series, with the irresistible tune "The Bha Bha Song" serving as its catchy theme.
This partnership between TRI.BE and their original theme song is a strong and impactful message for children all over the world. "Come as you are" is a message of self-inclusion and acceptance that resonates with everyone, regardless of age, gender, or background. Young people need to know they are loved and accepted for who they are without judgment or discrimination. This song encourages children to be proud of their individuality and embrace their uniqueness.
Excited About The New Episodes? Rewatch The Season 1 Trailer
As we're all eagerly awaiting the upcoming episodes of "We Baby Bears," let's dive back into the adorable world of the three bears with this laugh-filled video full of cute moments.
Get Ready To Meet Baby Bears Again
A brand new episode of "We Baby Bears" debuted on May 13, 2023, marking the end of season 1. Season 2 will start June 17, 2023. You can catch all the adorable adventures of "We Baby Bears" on a variety of streaming platforms, including:
Comments
No comments made yet. Be the first to submit a comment