Senate Blocks Ban On "Conversion Therapy" in Canada
Justin Trudeau, the Prime Minister of Canada and leader of its Liberal Party, has vowed to ban "conversion therapy" by criminalizing it under Canadian law. But in the sitting on June 29, the Canadian Senate delayed the vote on the bill that would have banned "conversion therapies" to minors.
The Canadian House Ban "Conversion Therapy" For LGBTQ Minors
Canada House of Commons approved Bill C-6, the bill that banned "conversion therapy" in a 263-63 vote in Mid-June.
But The Canadian Senate Blocked It
On June 29, 2021, the Canadian Senate delayed the vote on the bill.
According to Senator Don Plett, "liberals are playing politics with important bills again".
He believes that the proposed legislation to ban "conversion therapies" is more of a political maneuver than a genuine attempt by liberal lawmakers.
The Government's Representative In The Senate Tried His Best
The government's representative in the Senate, Senator Marc Gold, who introduces and defends government bills in the Senate after they are passed by the House of Commons, tried his best but ultimately failing at pushing back against other senators who objected about adding additional sittings before September despite having a pressing business on hand such as the "conversion therapies" ban aims at protection people against therapists that use this practice designed to try "to change" a person's gender identity or sexual orientation.
"Conversion Therapies" To Continue In Canada
Even though many cities and townships have their local bans, like Edmonton, which prohibited "conversion therapy" in December 2019, they are not enough. A law that applies to the whole country is needed.
Due to the legislative agenda, Canadians will now have to wait until, at least, September 2021, when the bill may be considered again in Senate.
However, given that an election could take place before September, the legislation could die.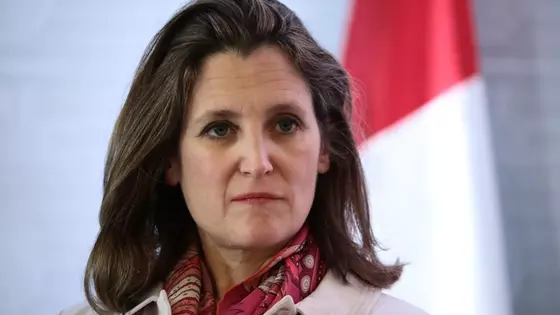 Deputy Prime Minister Chrystia Freeland
"Disappointed is too weak a word," Deputy Prime Minister Chrystia Freeland said. "This is something that would really help Canadians, and not doing it really hurts a lot of people."
If Passed
Justice Minister David Lametti
If passed, Canada justice minister David Lametti said that "Bill C-6 will make Canada's criminal laws on conversion therapy the most progressive and comprehensive in the world."
The new bill is "about protecting the dignity and equality rights of lesbian, gay, bisexual, transgender, queer and two-spirit individuals, by criminalizing conversion therapy-related conduct," Lametti wrote on Twitter.
Conclusion
The push to ban "conversion therapies" to LGBTQ minors was stalled in the Senate. It is disappointing that a bill so important to many Canadians will not be passed until September at the earliest.
Stay Informed
When you subscribe to the blog, we will send you an e-mail when there are new updates on the site so you wouldn't miss them.
Comments
No comments made yet. Be the first to submit a comment