As I mentioned the other day when I spoke about the strategy that the European Commission wants to implement to fight against the discrimination suffered by LGBTQ people in Europe, Hungary is about to prohibit adoption by same-sex couples to protect the "Christian" values of the country.
The bill submitted by Justice Minister Judit Varga is supposed to ensure "education under the values based on Hungary's constitutional identity and Christian culture."
The LGBTQ groups claim to be scandalized, especially since they cannot protest as they would like.
"The timing is no coincidence," a statement from the Háttér Society rights group said.

It added: "The proposals that severely limit legal rights and go against basic international and European human rights ... were submitted at a time when... protests are not allowed."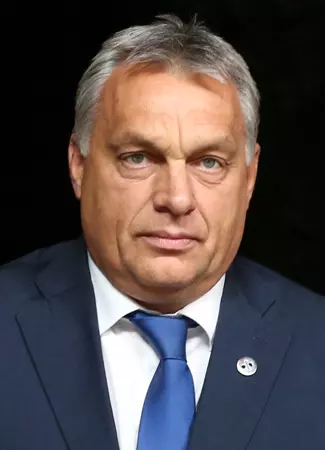 Prime Minister Viktor Orban
Since taking power in 2010, Prime Minister Viktor Orban and his right-wing party, Fidesz, have continuously attacked the LGBTQ community.
Marriage equality is not legal in Hungary, but since 2012 the constitution defines "the institution of marriage as between a man and a woman".
Transgender and intersex people can no longer change their birth gender on their official documents because of a law passed last May.
And now families are the target of these discriminatory policies.
Before, not that adoption by same-sex couples was directly possible, but the authorities approved applications by single LGBTQ people.
If passed, the proposed law would change the definition of adoption in the constitution by specifying that "the mother is a woman, the father is a man" and would allow only married and therefore straight couples to adopt.
I can tell you that, besides the LGBTQ community, single straight people are shocked by this act of discrimination against them, because from now on, they will have to get special permission from the minister in charge of family affairs.
The Hungarian Parliament will vote and surely approve this constitutional amendment at the beginning of December.
It should be noted that a new bill aims to dismantle the Equal Treatment Authority, an agency in charge of investigating cases of discrimination based on several factors including sexual orientation so that discriminatory acts will be taken over by the commissioner for fundamental rights, Akos Kozma, who is known to be close to Orban.
"The government has used the COVID-19 pandemic as a pretext to grab unlimited power and is using Parliament to rubber-stamp problematic nonpublic-health-related bills," Human Rights Watch said in a statement.