Russia's "LGBT Propaganda" Law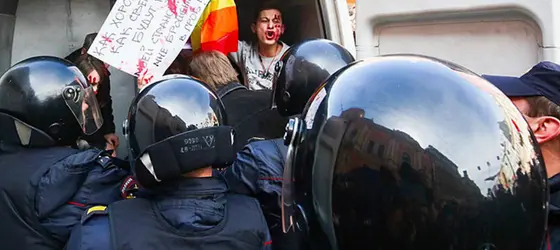 Photo by Dave Frenkel via Twitter
In July 2013, Russia passed a law "On the Protection of Children From Information Liable to be Injurious to their Health and Development" prohibiting the promotion of "non-traditional sexual values" and any "information promoting nontraditional sexual relationships" to minors under the age of 18.
This law has had a devastating effect on Russia's LGBTQ community.
Any distribution of materials or display of "non-tradictional same-sex relationships" in public is prohibited. Thus, Pride Marches are prohibited, as well as all events related to the LGBTQ community.
Same-sex couples are also not allowed to hold hands, let alone kiss, in the street.
Since its passage, the law has been used to justify a crackdown on LGBTQ rights, with many arrests and attacks by Russian authorities reported in the media.
Penalties for violating the law range from a fine of up to 1,000,000 rubles ($16,756 or 16,772 euros) to imprisonment for up to 90 days.
Foreigners are fined up to 5,000 rubles ($84 or 84 euros) and may be detained for over 50 days or expelled from the country.
For a foreigner who has promoted "nontraditional same-sex sexual relations" via media, or simply on the internet, the fine can be up to 100,000 rubles ($1,676 or 1,677 euros) and is accompanied by deportation from Russia.
For years, the LGBTQ community in Russia has been facing discrimination based on their sexual orientation or gender identity. The 2013 law prohibiting "LGBTQ propaganda" has been used to intimidate, harass, and even jail members of the community. And now, the Russian government is considering tightening the law even further.
The Law To Get Worse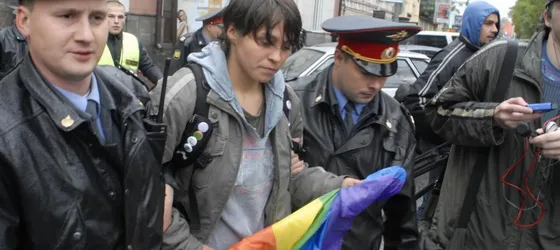 If the proposed bill to protect children is passed, the penalties for promoting "non-traditional sexual relations" among minors will be significantly increased.
Companies could be fined up to 2 million rubles ($33,512 or 33 528 euros), and individuals could be fined up to 400,000 rubles ($6,704 or 6 708 euros).
The fine would be increased to 5 million rubles ($83,780 or 33,860 euros) if the offense took place online or in the media.
And foreigners convicted of spreading "LGBTQ propaganda" would still face deportation from Russia.
This proposed bill is yet another example of the discrimination and bigotry that LGBTQ people face in Russia.
It is a clear attempt to silence any discussion of LGBTQ issues and to make it difficult for LGBTQ people to organize or advocate for their rights.
If this bill becomes law, it will further entrench the climate of fear and repression that LGBTQ people in Russia already live under.
Extending The Ban To Adults?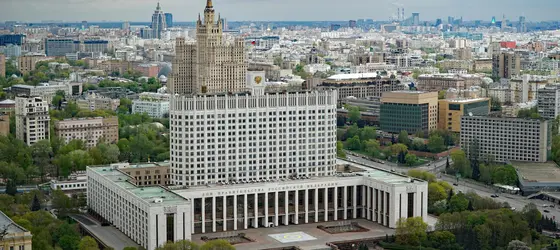 Now, some members of the State Duma, the Russian parliament, want the ban extended to material shared between adults.
"Currently, liability only applies to LGBT propaganda among children. My colleagues on the committee and I would like to extend it to any propaganda of non-traditional sexual relations, regardless of age," lawmaker Alexander Khinshtein said.
The Duma is scheduled to debate the bill in the autumn session.
The Future Of LGBTQ+ Rights Looks Bleak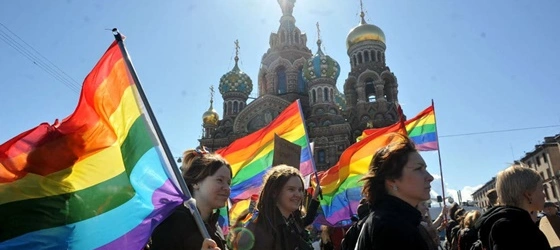 It's no secret that Russia has never been the most welcoming country for its LGBTQ+ community. In recent years, the government has enacted several laws and policies that have made life increasingly difficult for LGBTQ+ people in the country. The situation came to a head in 2020, when Russia adopted a new constitution that included a provision defining marriage as a union between a man and a woman. This was followed by a crackdown on LGBTQ+-themed content on social media, with TikTok being hit with a 4 million ruble fine for sharing videos deemed to be "homosexual propaganda."
The Russian Orthodox Church has also played a troubling role in emboldening anti-LGBTQ sentiment in the country. In recent years, this religious institution's leaders have made numerous inflammatory public statements about LGBTQ+ people and their rights that have served to legitimize the kind of hateful discrimination faced by members of the community throughout Russia. As their influence permeates further into the Russian society and politics, these cruel attitudes are becoming more deeply entrenched across generations, leading to an erosion of hard-fought rights and an increase in homophobic violence.
The situation for LGBTQ+ people in Russia has continued to worsen since the start of the war in Ukraine. LGBTQ organizations and associations are particularly affected. The war served as an excuse to intimidate Russia's LGBT community. We saw this in a previous article about the Charitable Foundation Sphere and its members that had to flee the country for their safety.
Russian lawmakers have said they feel free to expand the "LGBTQ propaganda" law now that their country is no longer part of the Council of Europe, the human rights body from which Russia was officially expelled on March 16, 2022, following the war in Ukraine.