Lex, The App That Puts Text Back At The Heart Of Queer Dating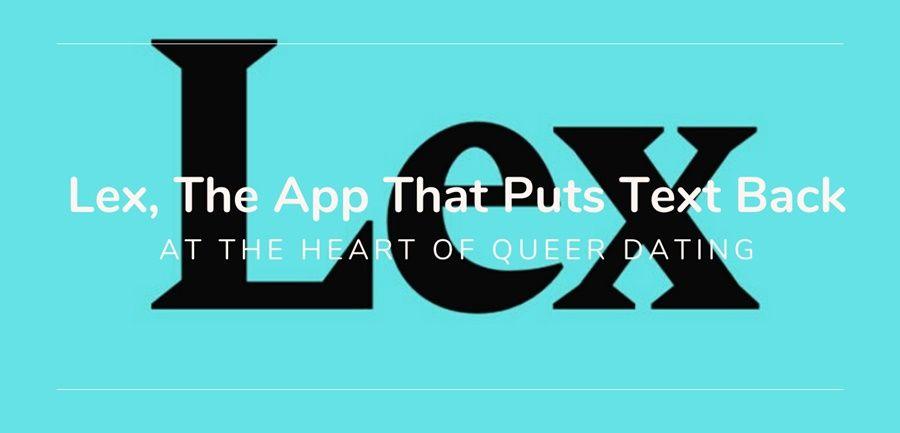 Here's the new application that allows LGBTQ women for meeting lovers and friends, all in text, because profiles don't have pictures.
All dating apps look the same, and most of them don't suit the LGBTQ community. Lex has chosen to be different.
Lex, The Text-Based Dating App For Lesbian And Queer Women
The concept was launched in February 2017 on Instagram as @personals until October 2019.
"In the beginning, it was very free form. I posted when I had the time, and as it gained momentum and popularity, I started to take it more seriously," said founder Kell Rakowski. "We started having a monthly open call for submissions. That was two days per month, and at that time we would gather hundreds of submissions."
In November 2019, thanks to a fundraising campaign on Kickstarter, Lex app is born.
Lex — short for lexicon — is based on On Our Backs, a women-run erotica magazine of the '80s and '90s. The personals were written by lesbians and detailed their desires and romantic requirements.
Language Is A Key Element In Queer Communities
There are no photos, Lex puts text at the heart of experiences, making it easier to perceive each person's personality.
"You read about the person who they are, what they're looking for, kind of get a sense of their personality, and then later check them out visually," Rakowski explained.
If you wish, there's an option to connect your profile to your Instagram account.
"I think language is really key in queer communities. We use words to describe ourselves in ways that hetero-straight people don't. We're more accustomed to describing ourselves with words," Rakowski said. "But then I also think it's just fun, like maybe a relief to not have to just show yourself visually and be judged on face value."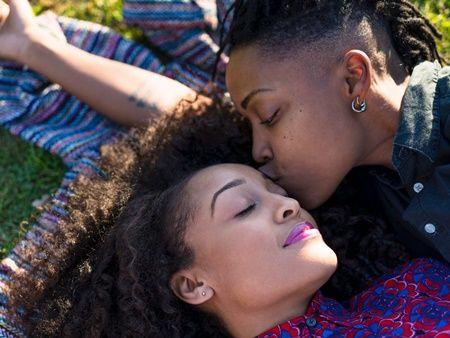 And there're more possibilities on Lex where other applications are limited.
"It's really more than just dating. You can get hot sex, you can get long-term relationships, but you can also find groups of people to hang out with, make great friends," Rakowski explained. "There are also collaborations that are formed from people that have started teams together, made murals, started bands, along with political action groups, and protest sign-making. It just really runs the gamut. We came in as a dating app, but really it's beginning to be a whole social platform."
The application has a zero-tolerance policy towards all sorts of transphobia, racism, fatphobia, ableism and hate speech.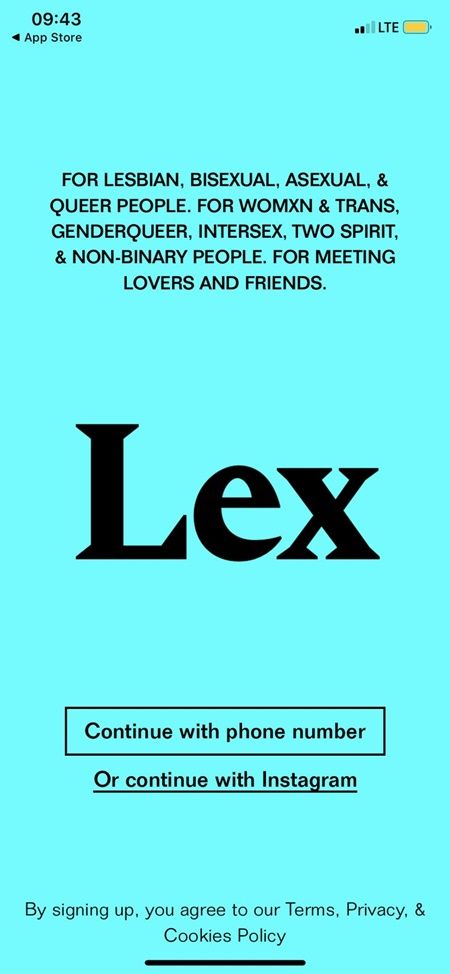 If you are 18+ and want to check this app out, Lex is free to use and is available to download for Android and iOS users.
For more information, visit the official website: https://thisislex.app/
Comments
No comments made yet. Be the first to submit a comment