LGBTQ Rights Movement Champion Phyllis Lyon Died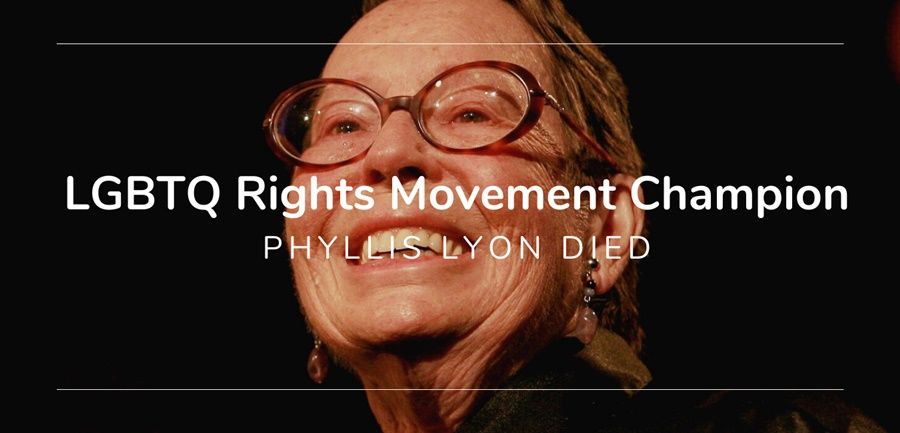 A champion of the LGBTQ rights movement has passed away. Phyllis Lyon died of natural causes at 95.
I wanted to pay tribute to this amazing lady today. It's sad to see this LGBTQ icon go. We are losing a role model in the battle for equal rights and a witness to the evolution of our movement.
Phyllis Lyon will have seen and experienced everything with her wife. She spent 50 years fighting for our rights.
Phyllis Ann Lyon was born in Tulsa, Oklahoma on November 10, 1924. After graduating with a degree in journalism in 1946, Lyon worked as a reporter for The Chico Enterprise-Record.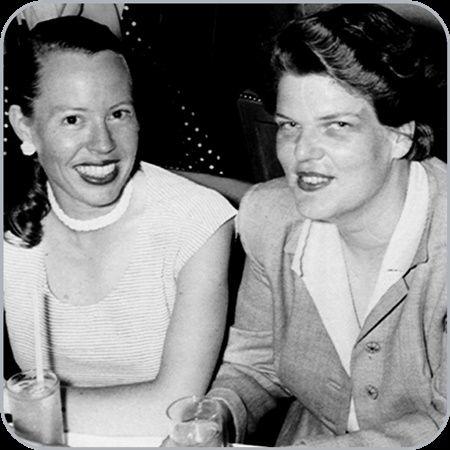 Three years later, she moved to Seattle where she met her future wife, Del Martin, working at a construction trade journal. They began dating on Valentine's Day in 1953 before building their home in San Francisco.
In 1955, they founded the first lesbian political and social organization, The Daughters of Bilitis, with three other lesbian couples.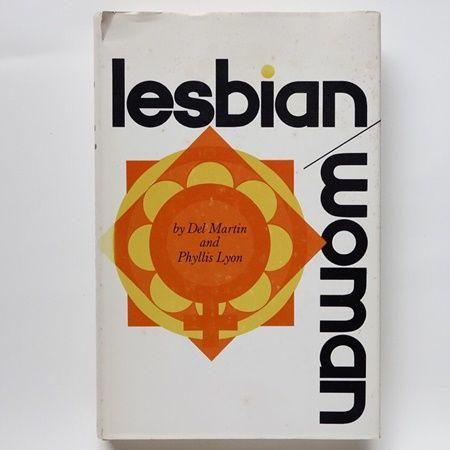 They also co-wrote two books: "Lesbian/Woman" in 1972 and "Lesbian Love and Liberation" in 1973.
Phyllis and Del married in 2004 when same-sex couples were first allowed to marry in California. They were San Francisco's very first LGBTQ couple to marry. They were 80 and 83, respectively.
California's Supreme Court then voided their union when Prop. 8 blocked same-sex marriage again. But a few years later, they remarried!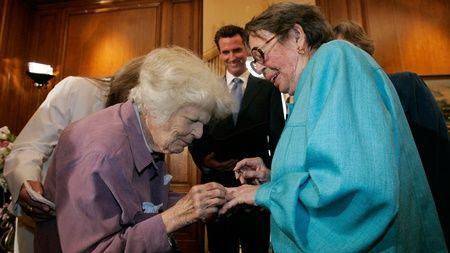 Del Martin died in 2008.
"I am devastated," Lyon said. "But I take some solace in knowing we were able to enjoy the ultimate rite of love and commitment before she passed."
I'm sure wherever they are now that their love will last long.
"She and Del are dancing again," tweeted Kate Kendell, former executive director of the National Center for Lesbian Rights. "I will miss her so much."
California Governor Gavin Newsom has paid tribute to Phyllis Lyon too.
"Phyllis—it was the honor of a lifetime to marry you & Del. Your courage changed the course of history," he wrote. "Rest in Peace my dear friend."
Newsom had officiated the wedding between Lyon and Martin while he was mayor of San Francisco.
California State Senator Scott Weiner, who is also chairman of the LGBTQ caucus, added:
"We lost a giant today. Phyllis Lyon fought for #LGBT equality when it was neither safe nor popular to do so. Phyllis & her wife Del played a crucial role in winning the rights & dignity our community now enjoys. We owe Phyllis intense gratitude & love for her work."
Goodbye Ms. Lyon and THANK YOU!
"If you got stuff you want to change, you have to get out and work on it. You can't just sit around and say, 'I wish this or that was different.' You have to fight for it." - Phyllis Lyon told The Bay Area Reporter.
Photo 1 by Steve Jennings Wirelmage for GLAAD
Comments
No comments made yet. Be the first to submit a comment