Jessica Andrade made a promising debut in fighting by winning fights in the Strawweight and Bantamweight categories.
Her new goal was to make her debut in the flyweight division, but, after a few defeats, she had to face Katlyn Chookagian, the division's No.1 ranked fighter, at Ultimate Fighting Championship Fight Island 6.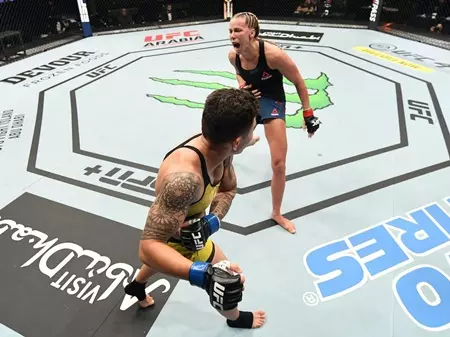 Jessica Andrade vs Katlyn Chookagian
Winning this match had a special meaning for Andrade. By becoming the first woman to win in three separate divisions, she could break a record and make UFC history. But she still had to win this fight against Chookagian.
From the very beginning of the confrontation between the two women, something incredible happened. Andrade saw that she was getting the upper hand over her opponent and that victory was possible.
Despite the growing pressure that took her closer to the feat, she was able to remain focused and be effective in her shots.
"When you fight with happiness like I'm happy tonight, there's only one result you can have," Andrade said after the fight.
Now, thanks to this victory, she has a chance to win the flyweight title.
Andrade will face the winner of the fight Valentina Shevchenko (pictured below) vs. Jennifer Maia on November 21, 2020.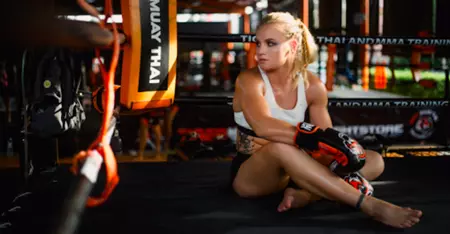 Shevchenko is currently the defending champion in the flyweight division, but Andrade could take the title away from her quickly.
"I think I can put up a fight against Valentina… It's something that should have happened already in other organizations so I think I'm gonna make a difference," Andrade said in her post-fight press conference. "Maybe with this fight, Jennifer Maia and Valentina, the UFC's gonna want to have me have another fight. But I'm the person to do the movement in this division. It's exactly what this division needs, it needs to be stirred around a little bit."
Note that Andrade said she is ready to replace Mia or Shevchenko in the November 21 fight if one of them withdraws.