Kate Kane's character (Batwoman in real life) is openly lesbian, but the superhero she plays, Batwoman, has never openly discussed her sexuality.
(SPOILER ALERT if you haven't watched episode 10 of season 1 of "Batwoman" yet).
Conscious of the value of being honest with her fans and worried that they might believe she is in a relationship with Slam Bradley, Batwoman came out in Season 1 Episode 10 entitled "How Queer Everything Is Today".
As the series was renewed for a second season earlier this year, it was important to set the record straight. Batwoman did so by giving an interview to CatCo magazine, a fictional publication that exists in Gotham City.
Even the superheroes are coming out, and what's great is knowing that the whole team on the show supported this.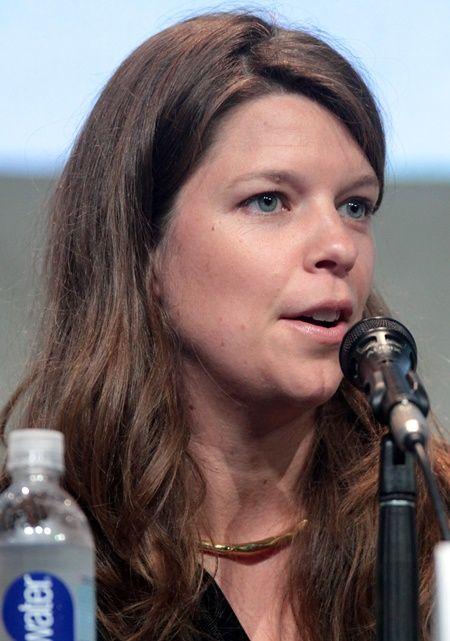 Showrunner Caroline Dries
"It's amazing. It's crazy. I am just grateful to all the powers that be that did not stand in the way of that happening and just embraced it with me. It's kind of unreal," openly lesbian showrunner Caroline Dries told the Hollywood Reporter. "I am still a little bit in shock that I'm being allowed to write this show with so much freedom."
Dries hopes to "normalize it and make it through the fabric of the show without making it an "issues" episode."
She added: "We did do a pretty good job of it with Kate just being a lesbian and going through regular relationship drama. So I am hoping that is what happens with Batwoman. As you'll see, we have a little bit more romance to play. We're going to spice up the dynamic a bit in Batwoman's love life.
"We've mentioned somebody from the comics in episode seven, a woman named Safiyah, and we are going to hear that name a few more times in the future."
This coming out is sure to have positive consequences for the character. Dries explained it very well in the interview:
"Obviously, it reveals a huge piece of her "identity". [...]it's great to have this misinformation out because it just confuses things. Now, it's basically saying we just narrowed down the population quite a bit. That is one thing that will work its way into the story."
Those who are looking to find out who the superhero is now know that she is a lesbian.
Batwoman is making superhero history with this coming out, and the series itself represents a major breakthrough in the visibility of LGBTQ women, as it is the first series to focus on a lesbian superhero.
Photo of Caroline Dries by Gage Skidmore