Fortune Feimster: The Stand-Up Comedy Legend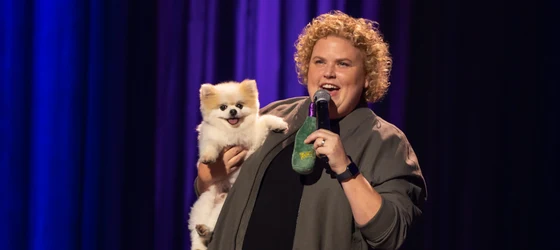 Fortune Feimster is a lesbian stand-up comedian best known for her role on "The Mindy Project" and her work on "Chelsea Lately."
But if you don't know Feimster yet, just be aware that her comedy is impressively nuanced. While many comedians rely on shocking and offensive jokes to get laughs, Fortune Feimster is known for talking about her own life with a tone of confession and authenticity that few can match, leaving no story behind. Whether it's coming out or embarking on a first date with a girl, Fortune has never been afraid of a funny story.
Plus, she has an extremely powerful stage presence that radiates not only on the stage but in the entire room she performs in. Her comedy is smart, sharp, and always entertaining. There's never a dull moment when Fortune Feimster is on stage. And her stand-up shows are not only funny but also thought-provoking. She manages to take on serious topics like equality and acceptance without losing her sense of humor. As a result, her shows are popular with both gay and straight audiences. Thanks to her talent and wit, Fortune Feimster has quickly become one of the most respected comedians in the business.
"Good Fortune": A New Special By The Master Of Stand-Up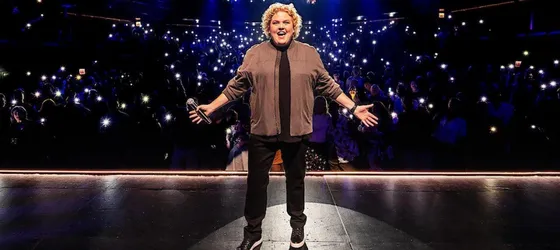 In her new stand-up special, comedian Fortune Feimster brings her wife and dog onstage to close the show.
She offers a funny and relatable look at her life, explaining that she quickly realized that many people considered her "butch" - which is not true - and that this caused some insecurity in her relationship with her wife.
The best part of this show is actually when Fortune tells you about her failed attempt to romantically propose to her.
Fortune also talks about her time in school and highlights the positive and negative aspects of the lack of structure and freedom that existed at that time.
The whole thing is hilarious and relatable, so be sure to check it out!
A Taste Of The Show
Here's a preview of what to expect from this new Fortune Feimster show:
Watch the New Netflix Special "Good Fortune" Today
If you're in the mood for a good laugh, consider "Good Fortune" by Fortune Feimster. The film is currently available to stream on Netflix. Here's the link: netflix.com/title/81520120.