You will be delighted to discover that the worldwide release of "TÁR," Cate Blanchett's latest film, is imminent. This highly anticipated movie promises to be thrilling with the collaboration between actress Cate Blanchett and Todd Field behind the camera. Delve into the various facets of the story and uncover all the details that make this film remarkable below.
The Creative Fire Of A Lesbian Music Icon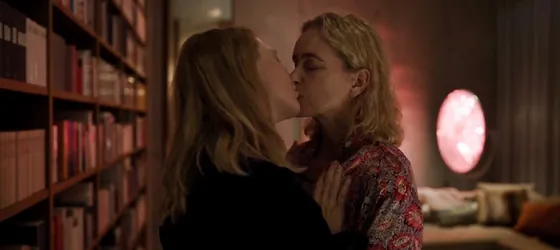 The story explores the world of artists and how their creative process can have an impact on their mental health. It is because they seek perfection that drives them to always aim higher. In the movie, Lydia Tár is widely considered one of the greatest living composers/conductors and the first-ever female chief conductor of a major German orchestra. And the fact that she's a lesbian makes her even more unique and interesting. Lydia is a character that embodies passion and creativity. She has an unwavering quest for perfection through her music. However, she must also find the right balance between her personal life and artistic career to maintain proper mental health.
Uncover The Mysterious Trailer For The Film
Watch the trailer below to see Cate Blanchett as Lydia Tár. The trailer gives an interesting overview of Lydia's journey to fulfill her destiny. It gives an interesting overview of the plot, and the narration is interwoven with scenes that reveal an eerie tone filled with mystery and an underlying menace.
Get To Know The Stars Of "Tár"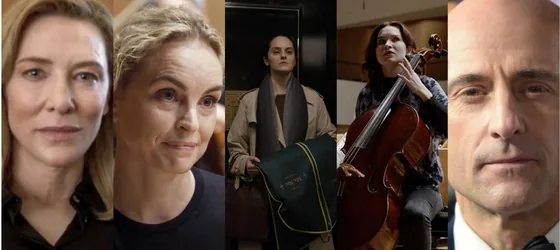 Cate Blanchett certainly is the heart and soul of the movie, but she is also accompanied by a remarkable cast of actors that includes:
Noémie Merlant (Portrait Of A Lady On Fire) as Francesca Lentini
Nina Hoss (Phoenix) as Sharon Goodnow
British-German cellist and actress Sophie Kauer as Olga Metkina
Mark Strong (1917) as Eliot Kaplan
As well as many musicians
Praiseful Reviews
Cate Blanchett's Incredible Performance In "Tár"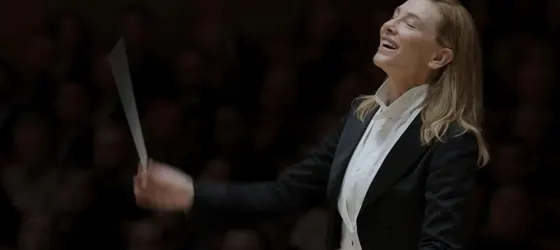 Cate Blanchett is a well-known name in the world of cinema, and her recent performance in "TÁR" only confirms why. Even writer and director Todd Field credited Blanchett's performance as essential to its creation. He stated that without her, the film may never have seen the light of day due to her "superhuman skills and believability."
"This script was written for one artist, Cate Blanchett. Had she said no, the film would have never seen the light of day. Filmgoers, amateur and otherwise, will not be surprised by this. After all, she is a master supreme. Even so, while we were making the picture, the superhuman skill and verisimilitude of Cate were something truly astounding to behold. She raised all boats. The privilege of collaborating with an artist of this caliber is something impossible to adequately describe. In every possible way this is Cate's film," Field said.
Cate Blanchett's Incredible Film Career
Cate Blanchett is an outstanding actress who has won numerous awards for her performances. In 2004, she won the Oscar for Best Supporting Actress for her role in Martin Scorsese's "The Aviator." In 2013, she won the Oscar for Best Actress for her role in Woody Allen's dramatic film, "Blue Jasmine." She has also been nominated multiple times for her performances in "Elizabeth" in 1998, "Notes on a Scandal" in 2006, "Elizabeth: The Golden Age" and "I'm Not There" in 2007, and the lesbian movie "Carol" in 2015.
"Tár" Is Becoming A Major Award Contender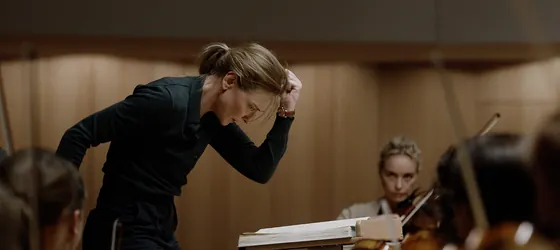 Additionally, Cate Blanchett stars in and produces "TÁR" alongside an exceptional crew made up of Florian Hoffmeister (Cinematographer), Hildur Guðnadóttir (Composer), and Monika Willi (Film Editing). Her impressive performance in the film has already earned her a Golden Globe Award for 'Best Actress in a Drama'. In addition to Blanchett's win, the film was also nominated in two categories: 'Best Screenplay' and 'Best Picture: Drama'.
The film was also presented at the Venice International Film Festival, and the reception it received was simply spectacular: a six-minute standing ovation followed by thunderous applause.
It is no doubt that "TÁR" is becoming a major contender for Awards Season.
Where And When To Watch "Tár"
International Release Of "Tár" Kicks Off This Month
"TÁR" had a limited theatrical release starting October 7th, 2022, and a wider release was scheduled for October 28th, 2022, in the US. However, keep in mind that "TÁR" will also be available in other international markets during the first quarter of 2023. As each country has its own release date, make sure to check with your local cinema for more information.
Watch "TÁR" Online Now
The film, which runs over two hours, is also available as VOD on Amazon Prime Video or via AppleTV and iTunes. Here is the link to Prime Video: amazon.com/gp/product/B0B6VMQ2MF.
And here is the link to AppleTV: tv.apple.com/us/movie/tar.