"1Up" Is The Hilarious New Comedy About E-Sports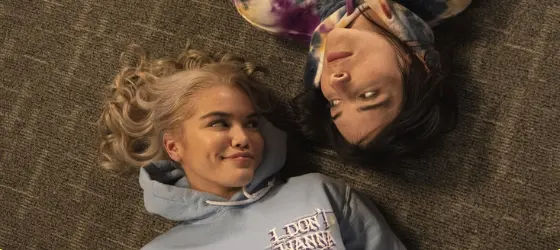 Vivian "V" Lee (Paris berelc) is a talented gamer who earns a spot on the Betas, Barrett University's all-male e-sports team. When she's told by Betas' captain Dustin (Taylor Zakhar Perez) that she'll never compete on the team and will remain on the bench, V quits her college e-sports team because of sexism and forms her own all-female team with her best friend Sloane (Hari Nef) and coach Parker (Ruby Rose). The team trains hard and bonds together united to win a major tournament... And defeating the Betas!
Directed by Kyle Newman (Last Season, Barely Lethal, Emo Boy) from a script by Julia Yorks, "1Up" is a feel-good movie that celebrates female empowerment and sends a powerful message that anyone can achieve their dreams if they set their mind to it.
Who's Playing In "1Up"?
"1Up" stars Paris Berelc (Alexa & Katie) and Ruby Rose (Batwoman) as a young woman who teams up with her coach to create an all-female online gaming team.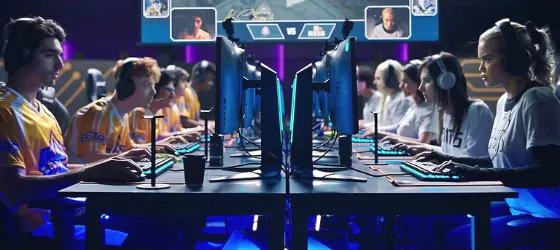 In addition to Berelc and Rose, the cast includes:
Hari Nef (And Just Like That) as Sloane
D.J. Mausner as Diane
Lolita Milena as Jenna
Madison Baines as Lilly
Nicholas Coombe (The Wilds) as Owen
Robert Levey II as Ace
Rami Khan (Ginny & Georgia) as Adi
Stephen Joffe as Riccardo
Aviva Mongillo as Indigo
Kataem O'Connor as Lance
Kevin P. Farley as Dean Davis
Daniel Williston as Lewis
Watch The Trailer Now
Check out the trailer below!
Watch 1Up On Prime Video
Last May, Amazon announced the acquisition of "1Up," which was produced by BuzzFeed Studios and Lionsgate. The film was released in the US on Prime Video on July 15, 2022, after being released in Australia and New Zealand on July 8.
*If you're a gamer, you probably know what a "1up" is. For those who don't, a 1up is an extra life that you get in a video game.