Get ready to take a trip to the Australian paradise of Byron Bay with Stan Original series "Eden." Seeking answers, uncovering secrets, and experiencing unexpected twists and turns - the 8-part mystery drama promises a thrilling ride that will keep you on your toes until the very end.
What Happens In Eden?
The story follows Scout (Sophie Wilde), a 20-year-old high achiever, who returns home after a year studying abroad at a prestigious New York performing arts school.
Back in her hometown, she reunites with Hedwig (BeBe Bettencourt), her best friend whom she has always had more than friendly feelings for.
Scout and Hedwig spend the evening together and after a drug-fuelled night out, Scout confesses her growing romantic feelings for her best friend, but the night ends in a violent struggle between the two young women. When Scout finally wakes up the next morning, Hedwig is nowhere to be found.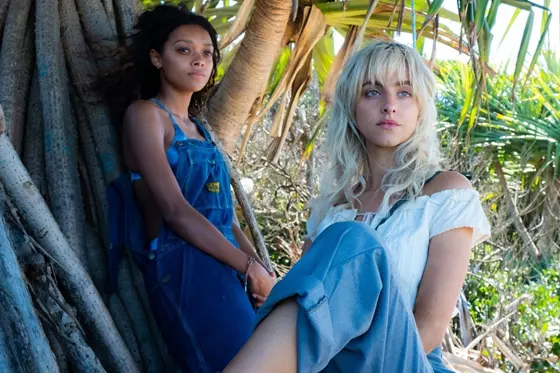 The show takes viewers on an emotional rollercoaster ride as they follow Scout on her desperate search to find out what happened to her friend Hedwig while slowly uncovering dark secrets that have been carefully hidden by the seemingly perfect beach community. Scout becomes increasingly concerned for Hedwig as she learns more about Hedwig's unhappiness, involvement in a drug deal and feeling unsafe.
Scout's mother's friend, who used to be a police officer, helps Scout tremendously by acting as an true detective.
In the episodes that follow, Eden's plotline explores several storylines as each episode actually focuses on a particular figure within the town of Eden.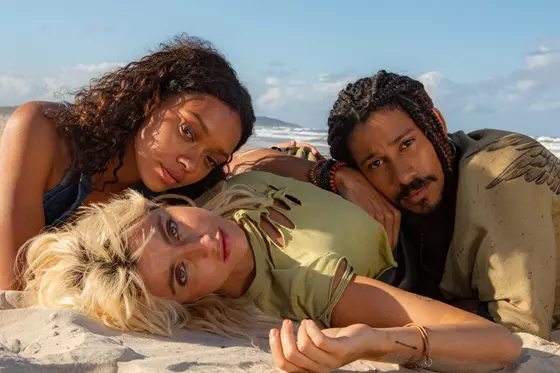 Hedwig's summer in Eden is also explored as she battles the dark side of this coastal town. To earn money to get far away from her hometown where she believed nothing good would happen, the young woman becomes a drug dealer. Many people believed that her involvement in the drug trade was the reason for her disappearance.
Note that it is hard to summarize the story because there are so many surprises and I don't want to reveal the end since it might spoil your suspense. I will only say that you probably won't like how everything ends up at the conclusion of this series though!
Cast & Crew
All the brains behind this series are ladies! Eden has an all-female writing team with Jessica Brittain, Anya Beyersdorf, Penelope Chai, Clare Sladden, and writer Vanessa Gazy, who is also the series' creator with Fiona Eagger from Every Cloud Productions and Deb Cox from Balloon Entertainment.

Eden is produced by Fiona McConaghy, directed by John Curran, Mirrah Foulkes, and Peter Andrikidis. The cast also includes Keiynan Lonsdale (Cam), Cody Fern (Andy Dolan), Samuel Johnson (detective Ezra Katz), Christopher James Baker (Gracie), and Cassandra Sorrell (Cora Lee).
Watch Eden Now!
Stan has released the first season of Eden for your enjoyment. You can watch all eight episodes right now here: stan.com.au/watch/eden
Here's the trailer for Stan Original's latest series, Eden:
If you're looking for a new show to watch, I would recommend giving Eden a try. This suspenseful story has all the hallmarks of a good thriller -even though some twists may not seem like what you expected them to be. The show is sometimes surprisingly surreal.