A Comedy Inspired By A Hitchcock Film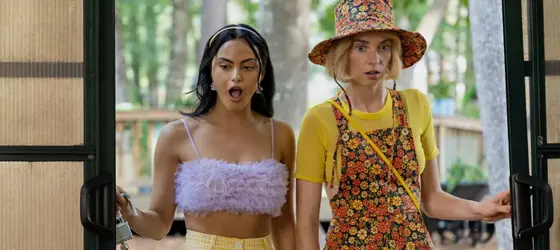 Director Jennifer Kaytin Robinson's new film, "Do Revenge," is sure to get your heart racing. This modern adaptation of "Strangers On A Train" by Alfred Hitchcock (1951) tells the story of the scariest protagonists of all: two teenage girls, Drea and Eleanor, on a quest for vengeance.
Eleanor is a new transfer student. She later finds out that Carissa, her former crush who so maliciously outed her as a lesbian at summer camp at the age of thirteen, is attending the same school as hers. She holds a special dislike for Carissa and thirsts for vengeance, dreaming of the day when she can witness the despair that Carissa will have to feel.
After Drea is publicly humiliated by the publication of a sex tape by her ex-boyfriend, and Eleanor is the victim of homophobic rumors, both girls decide to team up to take revenge on the people who have wronged them, each having to deal with the other's tormentor to avoid arousing suspicion.
The Cast Of "Do Revenge"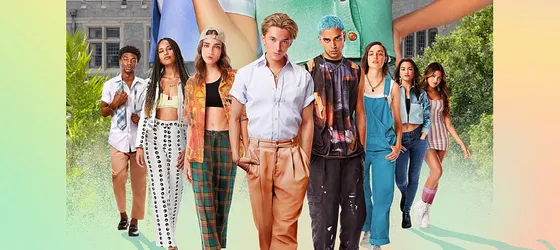 The film "Do Revenge" will star Camila Mendes and Maya Hawke in the two lead roles. The cast also includes other familiar faces from the world of television series, among others:
Sophie Turner (Sansa from Game of Thrones)
Cassady McClincy (Lydia from The Walking Dead)
Paris Berelc (Alexa from Alexa & Katie, Vivian from 1Up)
Alisha Boe (Jessica from 13 Reasons Why)
Eliza Bennett (Broadchurch)
Austin Abrahams (Ethan from Euphoria)
Jonathan Daviss (Pope from Outer Banks)
Talia Ryder (Never Rarely Sometimes Always)
Ava Capri (Lucy from Love, Victor)
Maia Reficco (Noa from Pretty Little Liars: Original Sin)
Rish Shah (Kamran from Miss Marvel)
The film release is set to be a star-filled affair with an extra special addition to the already incredible cast. The inclusion of Sarah Michelle Gellar, known for her roles as Buffy in "Buffy The Vampire Slayer," Kendall Hart in the long-running soap opera "All My Children," or as Kathryn in "Cruel Intentions," as a luxury guest star is exciting. It will be fascinating to see what her character - she's playing the headmaster of the school - brings to the story.
What The Trailer Tells Us About The Upcoming Movie
Here's the trailer of an extremely funny and crazy movie:
Release Date And Where To Watch
Get ready to have a good laugh on September 16, 2022, when the much-awaited dark comedy "Do Revenge" is finally released on Netflix! Here's the link: netflix.com/title/81127150.
The Perfect Team For This Twisted Comedy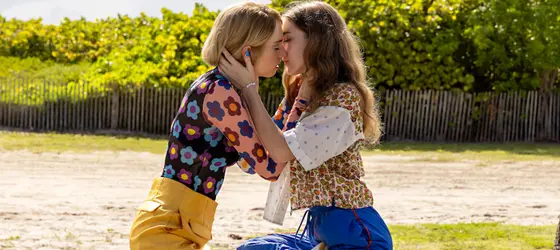 Contrary to what the title might suggest, "Do Revenge" is not a horror film. Director Jennifer Kaytin Robinson and writer Celeste Ballard have done an excellent job of injecting some much-needed levity into the story. The movie is funny and a bit twisted.
Also, "Do Revenge" is the right flick for any film enthusiast looking to get a blast from the past. The movie contains plenty of Easter eggs from classic 90s and early 2000s teen movies, which makes it even more enjoyable to watch. It's full of clever references that have been sprinkled throughout, and these Easter eggs are sure to make any fan of 80s and 90s pop culture giddy with nostalgia. And even those who aren't familiar with the genre are sure to enjoy "Do Revenge"'s unique blend of reminiscence and a youthful spirit.
While "Do Revenge" could have packed much more punch, the performances from Maya Hawke and Camila Mendes add an extra dimension and make this a sweet dish that helps offset some of the weaker elements in this movie. Viewers with an understanding of what it feels like to go through this "hell" will find this well-crafted dish as something worth tasting.
And it's always a pleasure to see Hawke back in the role of a queer character.