After the season 18 finale, as Grey Sloan's residency program was shut down, "Grey's Anatomy" season 19 will introduce a new class of five ambitious new interns, who are sure to bring their own unique skills and personalities to the show.
New Season, New Faces
Let me introduce you to the new characters that will be appearing in the upcoming season:
Jules Millin
Jules Millin is a first-year surgical resident who was raised by drug-addicted artists and hippies. As a result, she became the only actual adult in her family. So Jules is bossy, but she nevertheless shows a big heart.
Her debut will be a nod to the very first episode of the series in which, remember, Meredith realizes she had a one-night stand with Derek, an attending at the hospital.
Well, Jules learns that she accidentally slept with an attending, namely Dr. Atticus "Link" Lincoln (Chris Carmack). Consequently, this may create some awkwardness between them since they will be working together closely in the future.
Benson "Blue" Kwan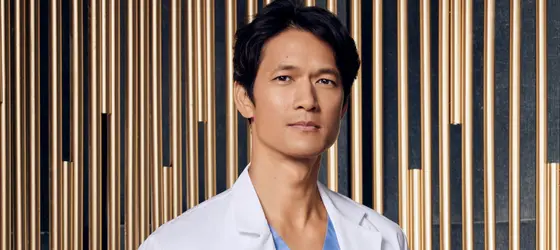 Benson "Blue" Kwan is a highly competitive intern who is always looking to be number one in what he does.
Simone Griffith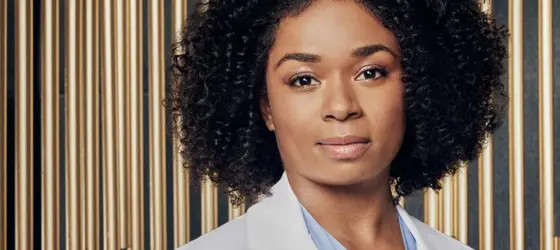 Simone Griffith is a first-year surgical resident who is high achieving, funny, and smart. Simone is very invested in her work and has some sort of emotional connection to it.
Lucas Adams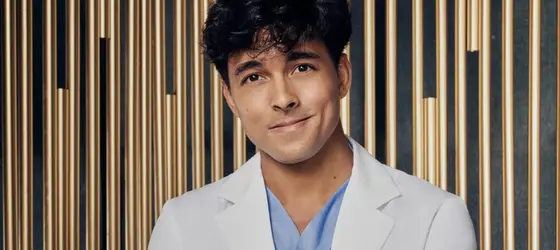 Lucas Adams is a first-year surgical resident who is described as "the charming black sheep of his family." Lucas lacks a bit of confidence, and he often second-guesses himself. He is constantly trying to prove that he deserves to be there.
Mika Yasuda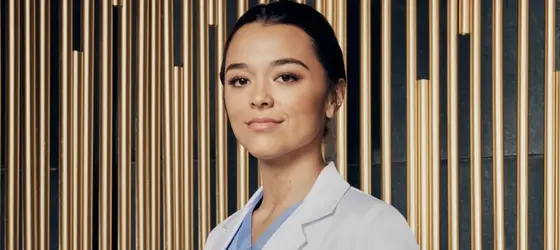 Mika Yasuda is a very joking first-year surgical resident who often gets into trouble with her sense of humor. Growing up in a large family with eight siblings, Mika is used to being like a middle child overlooked and underestimated. However, she knows how to use that to her advantage.
ABC describes her as "scrappy, confident, and determined to succeed in the program and make it to the top, despite her student loan from medical school."
The 19th season of "Grey's Anatomy" is sure to be an interesting one, with a whole new cast of characters. With so many different personalities, it will be interesting to see how they interact with each other and with our favorite characters.
"Fans should expect all of the things that they love about the show, but with an explosion of newness," said Midori Francis, who plays Mika.
Get To Know The Cast Of "Grey's Anatomy" Season 19
If you're a fan of "Grey's Anatomy," you're in for a treat this season. The cast has been revamped, with new and exciting additions.
The New Cast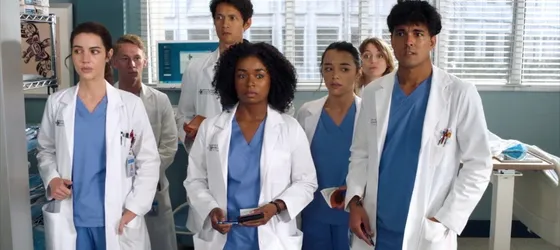 The new team will surely entertain you throughout the season with, as always, plenty of drama and romance. It includes:
Adelaide Kane (Reign) as Jules Millin
Harry Shum Jr. (Glee) as Benson "Blue" Kwan
Alexis Floyd (The Bold Type, Dickinson) as Simone Griffith
Niko Terho (The Thing About Harry) as Lucas Adams
Midori Francis (The Sex Lives Of College Girls) as Mika Yasuda
The Two New Queer Recruits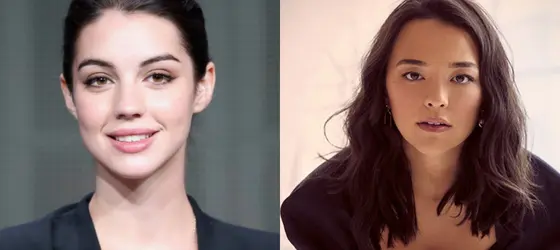 "Grey's Anatomy" is one of the most popular television shows, and it has always been welcoming to members of the LGBTQ+ community, both on and off-screen.
The show has featured several queer characters over the years, and it has also been praised for its handling of queer relationships.
Now, the show is adding two new queer members to its cast. Adelaide Kane, who plays the character of Jules, is openly bisexual, and Midori Francis, who plays the character of Mika, is openly queer.
The Classic Cast Returning In Season 19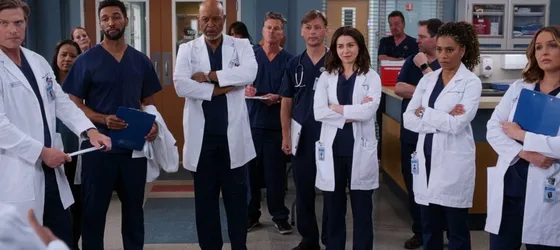 Here are the cast members who will be back in the new episodes of "Grey's Anatomy":
Ellen Pompeo as Dr. Meredith Grey
Chandra Wilson as Dr. Miranda Bailey
James Pickens Jr. as Dr. Richard Webber
Kevin McKidd as Dr. Owen Hunt
Caterina Scorsone as Dr. Amelia Shepherd
Camilla Luddington as Dr. Jo Wilson
Chris Carmack as Dr. Atticus "Link" Lincoln
Jake Borelli as Dr. Levi Schmitt
Kelly McCreary as Dr. Maggie Pierce
Kim Raver as Dr. Teddy Altman
Anthony Hill as Dr. Winston Ndugu
As any "Grey's Anatomy" fan knows, Ellen Pompeo is the heart and soul of the show. She has played the lead character, Meredith Grey, for eighteen seasons, and her performance has been central to the success of the series.
However, due to her commitment to the Hulu series "Orphan", Pompeo will only appear in eight episodes of "Grey's Anatomy" this season.
Secondary But Recurring Cast
Several secondary but recurring characters will be back like for example:
Alex Landi as Dr. Nico Kim
E.R. Fightmaster as Dr. Kai Bartley
Jason George as Dr. Ben Warren
Kate Walsh as Addison Montgomery
Peter Gallagher as Dr. David Hamilton
Scott Speedman as Dr. Nick Marsh
Here's The Trailer For "Grey's Anatomy" New Season
In the trailer below, you'll get a first look at the new batch of first-year surgical residents who will be joining Grey Sloan Memorial Hospital. So if you're ready for more drama, romance, and laughs, press play now and get to know the newest members of the "Grey's Anatomy" family.
What Season 19 Will Be About?
"Grey's Anatomy" is one of those shows that just keeps on going. Even though it's been on the air for over a decade, it seems like there's always something new to explore. And that's definitely the case with season 19. While I don't know too much about what's in store, I'm excited to see how the show will continue to evolve.
All I know is that this season "will explore the ever-expanding world of modern medicine through the eyes of beloved characters old and new," as ABC announced, which doesn't get us very far.
Chances are this new season of the medical drama will focus a lot on new characters after some of the main characters left at the end of season 18.
We will follow them as they discover the hospital and their new responsibilities. No doubt there will be some new love stories and some conflicts here and there.
I just hope we will be able to follow a romance between two female characters to spice it up a bit.
Watch "Grey's Anatomy" Season 19 On October 6
Excited for the new season of "Grey's Anatomy"? You can catch the premiere of season 19 on Thursday, October 6 at 9/8c on ABC. This season will consist of 22 episodes in total.