Created and written by Eliot Laurence, "Motherland: Fort Salem" follows the lives of three young witches, Raelle Collar (Taylor Hickson), Tally Craven (Jessica Sutton), and Abigail Bellweather (Ashley Nicole Williams), who are drafted into the army to use their magic to protect the country from its enemies. The trio has to go through rigorous training to hone their gifts, and they quickly realize that being brave is not enough; they need to be able to trust each other and stand up for what is right. Throughout the series, the witches face many challenges, both from external forces that seek to destroy them and from within their own ranks. However, they grow stronger as friends and witches, learning to rely on each other and ultimately triumphing over evil.
A Quick Look Back At "Motherland: Fort Salem" Season 2
In "Motherland: Fort Salem" season 2, the Spree and the Army formed an uneasy alliance to survive a common enemy. And Raelle, Tally, and Abigail faced private battles in the middle of a war.
Raelle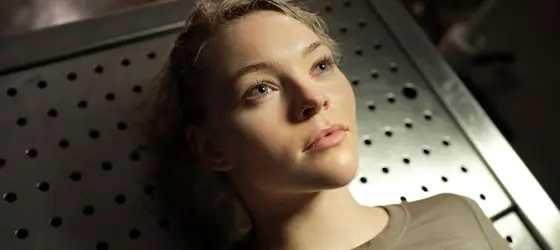 In the first season, Raelle had accidentally bonded with a sentient power known as Mycelium or Mother. This new power saved her and Abigail's lives and allowed them to become major assets in the ongoing battle. In season 2, Raelle explores her new powers in greater depth. She quickly realizes that she has the ability not only to create life but also to destroy it. This newfound knowledge leads her on a journey of self-discovery as she tries to understand her place in the world and how she can use her powers for good.
Raelle's world was also turned upside down during the course of the season. Not only did she have to deal with the confirmation that her girlfriend Scylla was actually a member of the enemy Spree, but she also learned that her mother, Willa Collar, was still alive and had joined the Spree camp.
Abigail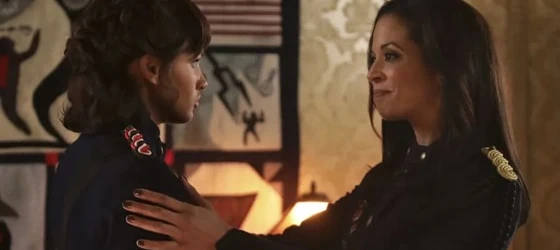 Abigail's family is one of the most powerful lineages in the land. For generations, they had produced strong women. The pressure to live up to this legacy was immense, and Abigail often felt like she could not measure up. After her cousin was murdered by the Camarilla and almost died herself, Abigail experienced a breakdown. She decided she could not live up to her lineage and set out to find a strong power that had once been in one of her ancestors' possession. With this new power, she hoped to restore her family's honor and prove that she was worthy of their legacy.
Tally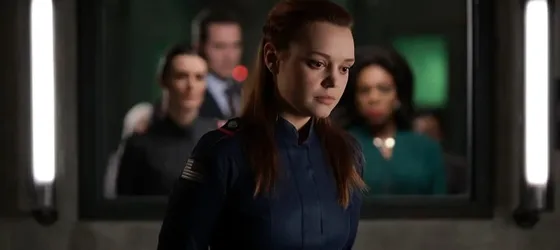 Tally, on the other hand, has been obsessed with finding out the truth about General Sarah Adler's (Lyne Renee) past.
Season 2 Ended With A Big Twist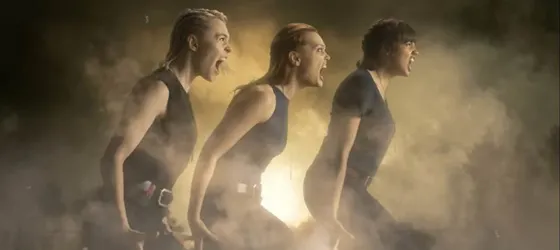 The season 2 finale of "Motherland: Fort Salem" ended with a shocking twist that left us wondering what could possibly happen next. For while the Camarilla's attack on Fort Salem was unexpected, it was the revelation of the Witch Plague that got people talking. This new weapon is apparently unstoppable and has the ability to kill witches with a single touch.
Raelle and her fellow witches were arrested for murder after they were forced to kill the source of this plague, another witch and the Vice President's daughter.
Season 2 ended with our four main characters - Raelle, Scylla, Tally, and Abigail - on the run.
And Alder, who was thought to be dead, has, in fact, become one with the Mycelium and is still alive.
What To Expect In The Third And Final Season?
After the events of the season 2 finale, Abigail, Tally, Raelle, and Scylla are on the run and seek refuge with the Dodger community. However, it will be difficult for them to stay out of trouble, especially when they are pursued by the government and a group of witch hunters known as the Cheyenne.
According to the official synopsis: "The end of season 2 of Motherland: Fort Salem left Abigail, Tally, Raelle, and Scylla fugitives on the run. Now without a military nor a home, they seek protection alongside the Dodger community in the Cession — but laying low and staying out of trouble has never been their strong suit. With witch hunters working against them from inside the White House, our heroes must call upon ancient forces in the final battle for their right to exist."
Get A Sneak Peek Of What's Coming In "Motherland: Fort Salem" Season 3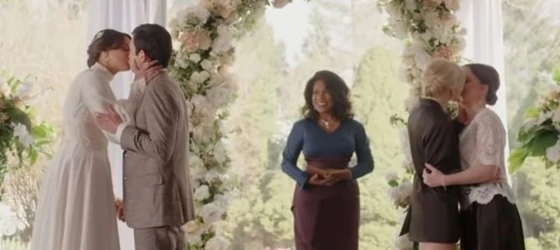 Season 3 promises to be rich in action, magic, and love. And this final season has a great ending for the Raelle-Scylla couple as you can see. Watch the official trailer for the new season of "Motherland: Fort Salem" below:
All Your Favorite Actors Are Returning For Season 3
The third season will include some very familiar faces, as well as some new characters. In addition to Abigail (Ashley Nicole Williams), Tally (Jessica Sutton), Raelle (Taylor Hickson) and Scylla (Amalia Holm), Anastasia (Demetria McKinney), Adil (Tony Giroux) and his sister Khalida (Kylee Brown), as well as Sarah Adler (Lyne Renee) will return.
"Motherland: Fort Salem" Season 3 Is Coming Soon!
"Motherland: Fort Salem" season 3 will premiere on Freeform on Tuesday, June 21, 2022, at 10:00 p.m. EDT/PDT.
It is safe to assume that the new season will then be available on Amazon Prime Video. The first two seasons of the show are already available on the streaming service, so it would make sense for the new season to be added as well.
And now that Freeform is part of the Disney group, the series has just arrived on Disney+.
The entire season will also be available to stream on Hulu 24 hours after it airs on Freeform.
It's hard to believe that "Motherland: Fort Salem" is already coming to an end. The series has been a hit with fans and critics alike, and it's clear that there are still more stories to be told. That being said, I hope the series will go out on a high note and that we won't be left wanting more. And you, what are you expecting from the third season?